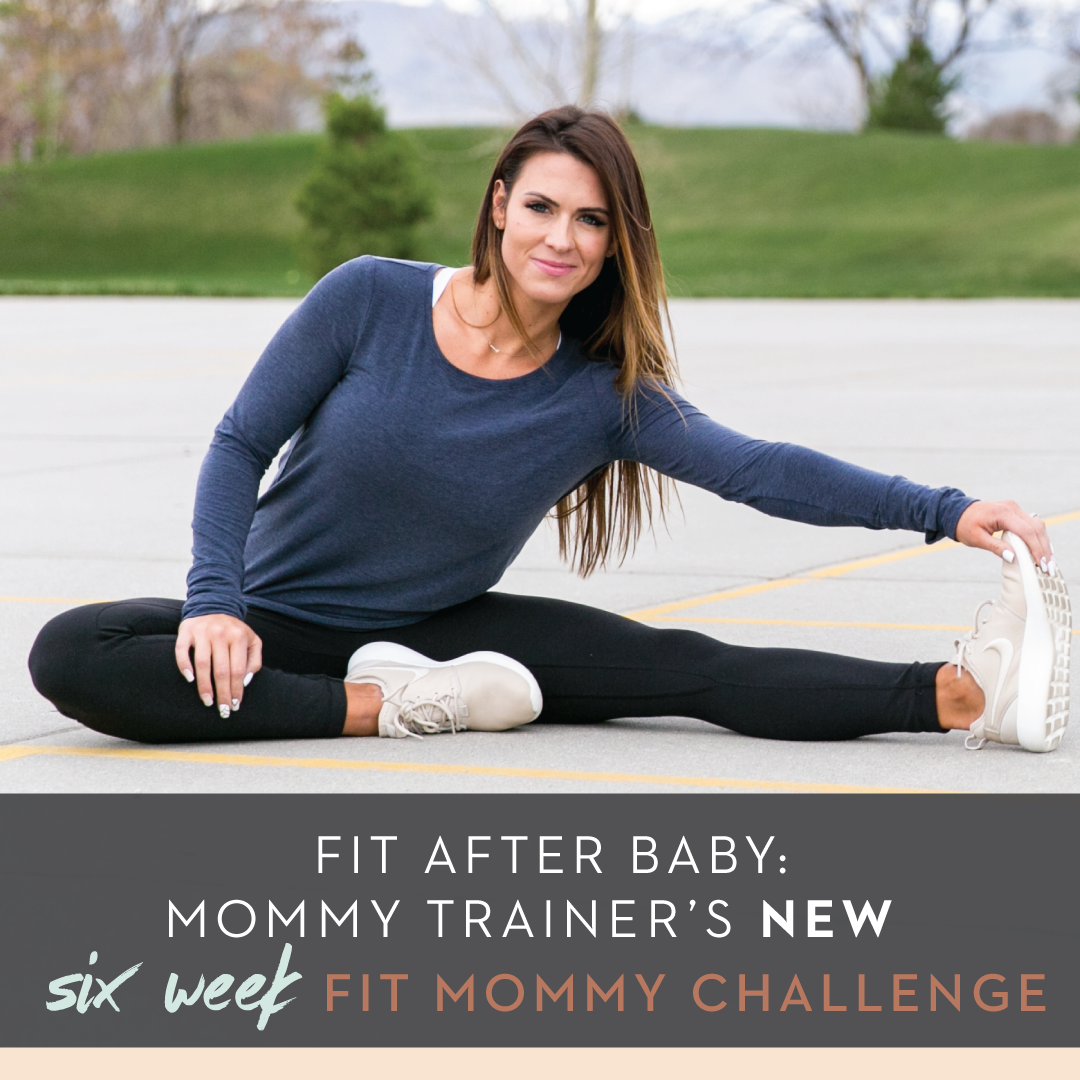 Hi mamas! It's Nicole Wilder, also known as the Mommy Trainer! You might know me from my 15 Day Fit Mommy Challenge—you may have even done my challenge. Well if you've heard about or completed my 15 day challenge, you're going to LOVE my brand-new 6 Week Fit Mommy Challenge!
It takes the focus of quick, intense workouts combined with clean, easy meals to a whole new level. With this challenge you will be able to burn fat, get fit and energized, and become the fit mom you dream of being in just six weeks!
If you are a postpartum mom, and you're ready to reclaim your body, then this challenge is for you!
With my help you'll be able to get stronger and leaner in just six weeks! You'll learn exactly how you need to eat and work out to lose your baby weight and get the post-baby body you've always wanted!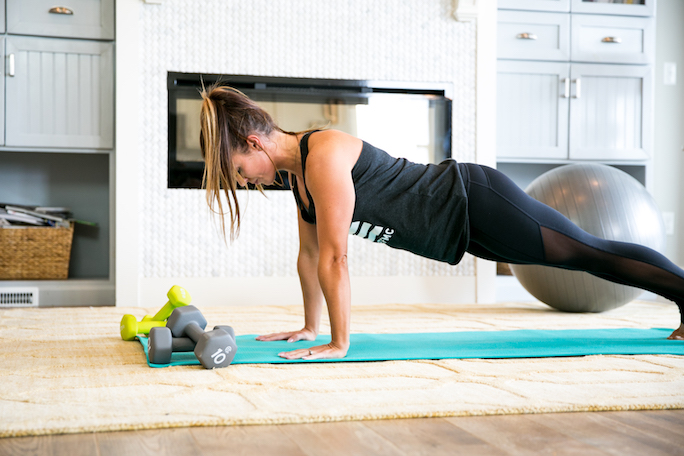 Why I Developed This Program
As a personal trainer and mom to three VERY active little boys, I know that it can be difficult to be the kind of mom you want to be when you don't feel good inside and out. And I also know it can be hard to fit in your own fitness goals when you're a busy mom. I understand because I've been there.
After I had my first son I seriously struggled to lose the pregnancy weight. I felt tired and sluggish. I didn't feel comfortable in my own body; I didn't feel attractive, and I didn't feel like myself at all. My unhappiness with my own body even started to overshadow my joy of being a new mom!
I knew I couldn't be the mom I wanted to be when I was feeling down on myself. So I got determined to reclaim my body and finally become the fit and confident mom I dreamed of being.
I drew on my experience as a personal trainer, and designed workout and meal plans for myself and they worked! I was able to lose 30 pounds and get the lean toned body I wanted. And even better—I had energy to keep up with my little guy.
So many of you reach out to me expressing that you need to get back to the fit, energetic, active mom you know you are too, which is why I'm giving you everything you need to burn fat and build lean, strong muscle so you can boost your energy, get in shape and become Mommy Fit!
Get Your Fit Body Back
Join the Mommy Fit Challenge!
-Flexible Mix & Match Meal Plans
-Meal Planning Grocery List
-Instructional Workout Videos
-Daily Tips & Motivation
What It's All About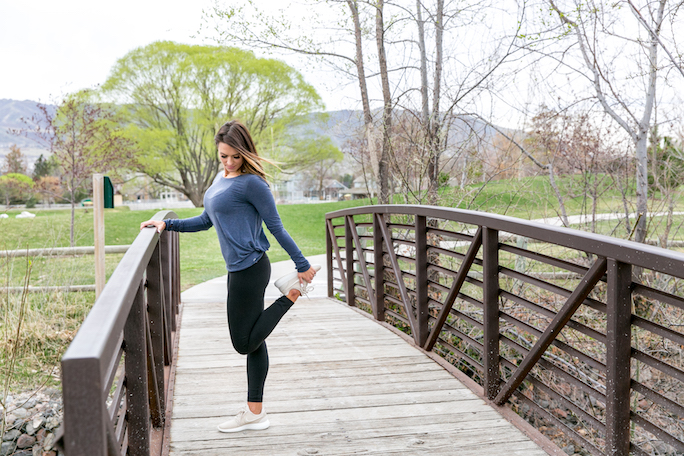 I know that you don't have time to spend hours at the gym. That's why I'm giving you six weeks of at-home workouts that you can do in just 30 minutes with minimal equipment. And because these are at-home workouts you can do them whenever you have time.
Each workout has a guided, instructional workout video to go with it. It'll be like you're working out with me! I'll be there for you every step of the way showing you exactly how to do every exercise.
I've designed this program in three phases to push you and help you grow throughout the challenge. Trust me—these workouts will make you sweat!
I'm also giving you my complete "pick and choose" meal plan so that you'll know exactly what to eat and when to eat it in order to fuel your day, feel energized, and still lose weight. My meal plans are family friendly and kid-approved.
You'll enjoy a variety of fresh, clean, healthy foods and certainly some sweet treats mixed in. Using IdealRaw Organic Protein around your workouts will be the icing on a healthy and delicious nutrition plan.
I know you don't have time to cook meals for yourself and your family which is why I tell you exactly how to feed you and your family using the same recipes. Don't worry about picky eaters. You'll have the freedom to choose meals you like best and that work best for your family. There's something for everyone and it will make it so easy!
And to make your meal plan even easier, I've included a meal planning template to customize each week so that you can plan your weekly meals, know what groceries you need, and be ready to nail your nutrition. You'll feel like a rockstar!
All The Support You Need
I know how important getting the right kind of support is to achieve your goals. Life as a mom can get lonely and you need the support of moms just like you! When you join my 6 Week Challenge you'll get exclusive access to the private challenge Facebook page.
This is the place that you can go to ask questions, get answers, feel motivated, and make connections so that you can stay accountable. Other mamas who are having the same experiences you are will be some of the best resources.
And don't worry, I'll be here for you every step of the way just like a face-to-face trainer would be. I'll even give you my personal email so that you can ask me any question and get a real answer!
Join Now!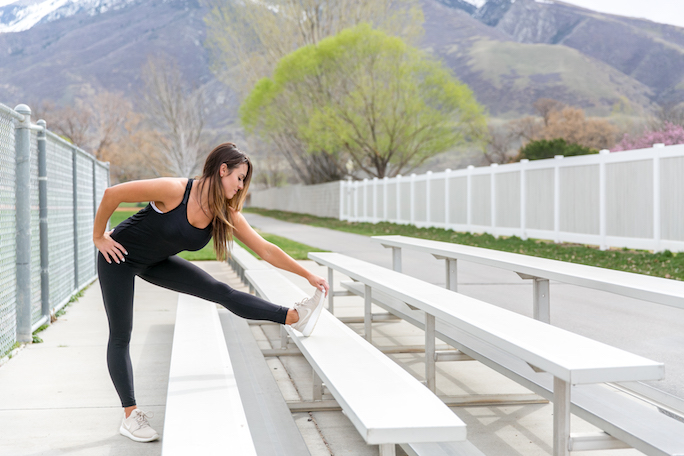 The 6 Week Mommy Fit Challenge is unlike any other! I first developed this program so I could get my body back and be the best mom I could be. It worked so well for me that I knew I needed to share it with other moms who are struggling with the same thing.
Don't feel bad about wanting to focus on you. Your health is just as important as your little one's and if you aren't feeling your best, you aren't going to be able to give your family your best.
With my workouts, nutrition plan, online support, and IdealRaw Organic Protein you'll be able to lose weight and get toned and energized all with a baby in tow! You'll feel amazing and be ready to tackle all the mommy things!
Don't wait, join the challenge now! Be the kind of mom you want to be—be Mommy Fit!