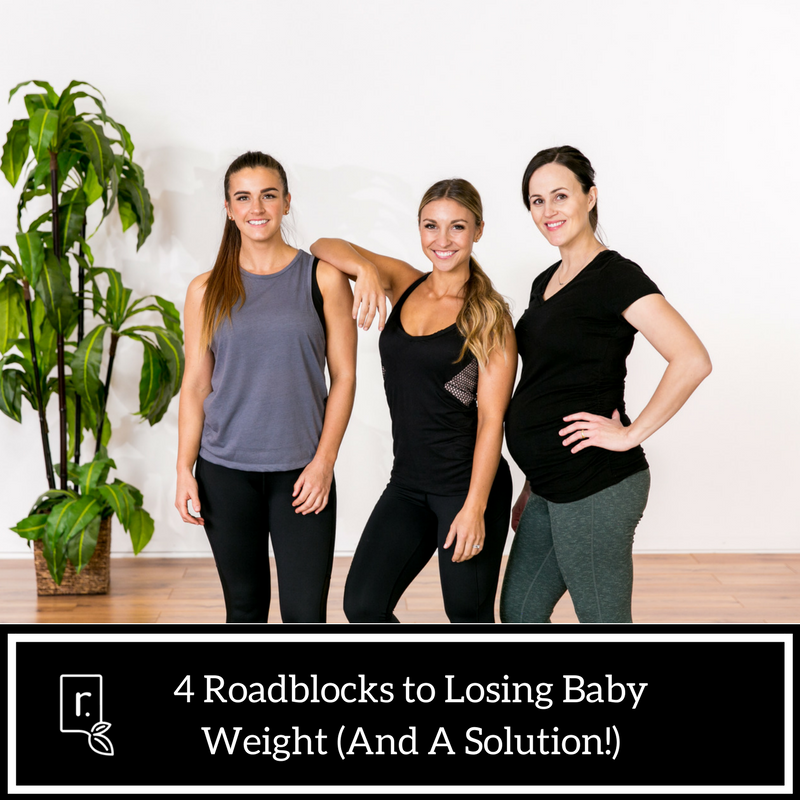 Momming is hard, am I right? You donate your body for nine months, usually along with at least a few bouts of heartburn, and definitely picking up a few pounds along the way. Then baby comes, and it's sleepless nights (does that ever end?), lots of feeding, cleaning, consoling, snuggling, disciplining, teaching…it really is an endless list.
And when you're carrying around some extra baby weight, not feeling content in your body, it can make everything tougher. You need confidence, physical energy, mental energy to be the best mommy you can be!
I've Been in Your Shoes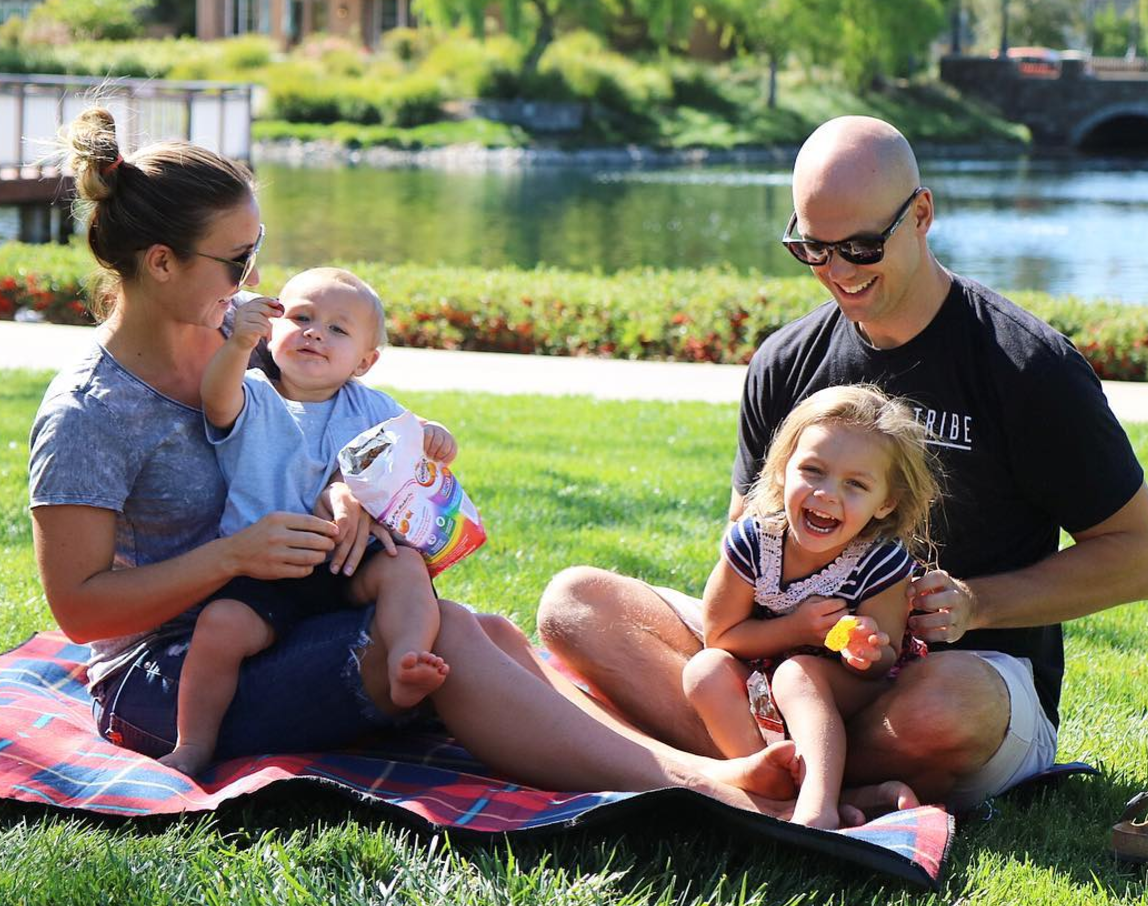 After each of my two pregnancies, I went through a period of being heavier than normal, and I didn't feel like myself at all. I started to wonder, "Will I ever lose this weight?" "Will my body ever feel the same?" "I don't even want to go to the gym — I'm so uncomfortable!" And you don't even have to be a mama to feel this way!
Even with my passion for health and fitness, personal training, nutrition, and pre- and post-natal fitness specialist certifications, I found myself struggling.
It took me a while to find the right solution. 
It wasn't until I stopped being obsessive, gave my body some love and patience, and consistency that I was able to finally get back to my pre-baby body.
I was able to get in the best shape of my life by making these changes! I went from feeling like my body wasn't capable of looking or feeling good, to having a healthy, happy that gave me more energy as a mom of two! 
My knowledge and experience helped me make the right changes to lose the baby weight, but I know not all my fellow mamas know exactly how to do the same for yourselves; you have a lot going on, and fitness goals can be daunting. Luckily, they don't call me the Mommy Trainer for nothing. 😉
Here are four potential roadblocks that keep mamas from getting their pre-baby bodies back and my solution for them all!
1. You Believe the Changes are Permanent
I hear all the time from my postpartum mamas "my body is just different," or "there's no getting my body back." Something in us lets us believe when we go through a pregnancy, that it causes permanent and irreversible damage.
Sure, your hormones change, or you collect a few "tiger stripes," but your body is amazing! You CAN get back to feeling healthy and fit if you're willing to put in the work to do it.
And it first starts with not sitting back and accepting your circumstances. YOU have a say in what you do with your body, and you CAN change it.
2. You Don't Have the Energy to Make the Changes
You don't sleep like you used to, your meals might consist of crusts of leftover sandwiches, and exercise is walking the floors at night with a fussy baby. I get it. The thought of even taking a shower seems impossible!
When you're not feeling like yourself, and so much of your focus and energy goes into the little people you're doing your best to raise, you're not going to spend the time figuring out what you NEED to lose your baby weight and get your confidence and energy back.
The good news is if you COULD eat right and get the right exercise, you would feel like a million bucks! Your mama skills would be through the roof, and the "old you" wouldn't even recognize the new you!
3. Your Diet and Exercise Aren't Working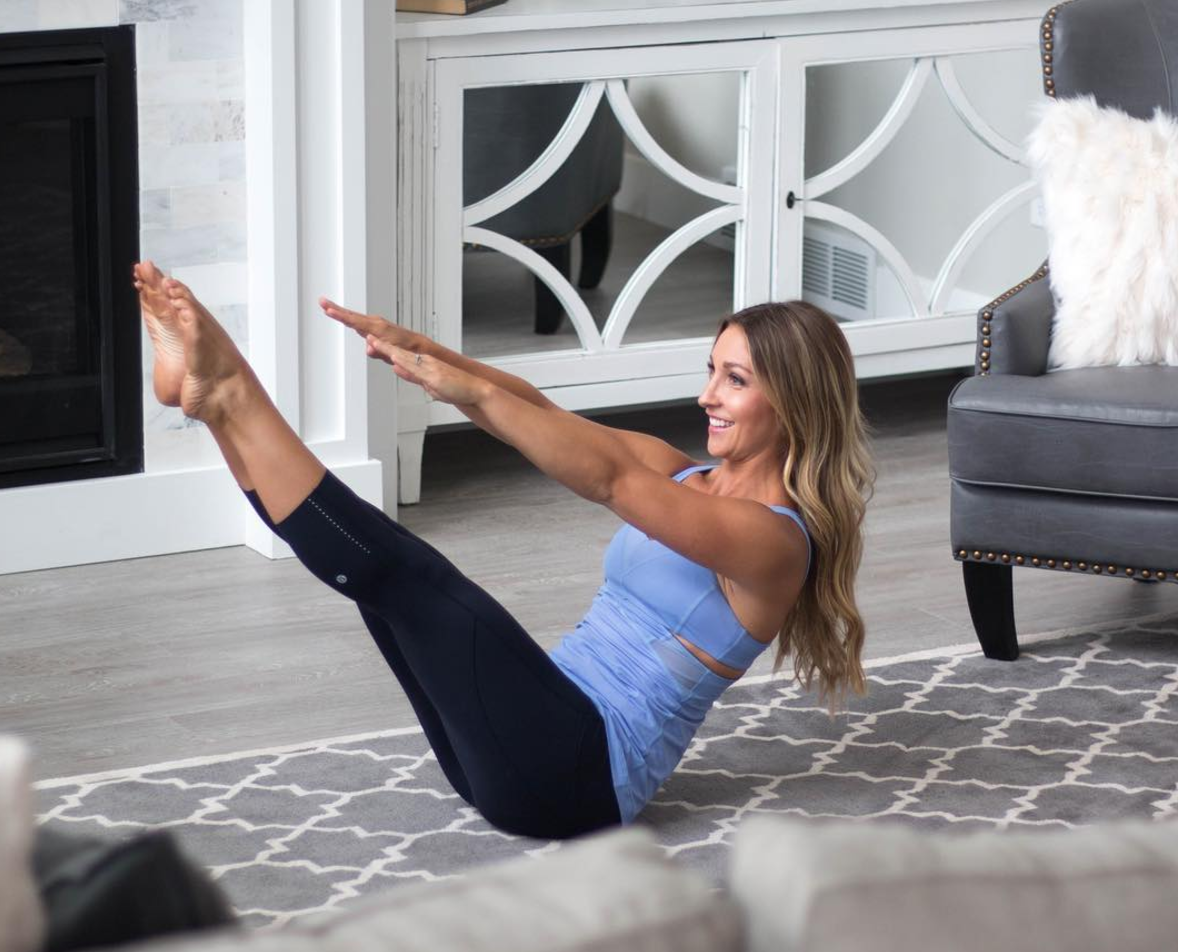 You try eating well, maybe restricting your calories, or just eating lots of chicken and vegetables, hoping it will help you lose the weight. But maybe it's too restrictive, and you give into too many treats, or maybe you find yourself starving all the time, and it even affects your milk supply.
You decide you should do lots and lots of cardio — after all, that's how you burn calories, right? But even after lots of cardio sessions, you don't see the results you're after. What gives?
4. You Flat-Out Don't Have the Time
One of the top struggles mamas have with reaching fitness goals is time. You don't have time to eat healthily, and you don't have time to get your workouts done. And it's true! That stuff takes some planning!
Healthy food can't sit on your pantry shelves for months, and babies can't roll around gym floors with you while you get in a two-hour workout. But time doesn't have to keep you from achieving your goals.
You CAN lose your baby weight with less time available to you. You just have to have a little help from your friend, the Mommy Trainer!
The Solution
Mama, you need my FREE 15-day Fit Mommy Challenge! You'll get everything you need to lose the baby weight, or if you're nursing or pregnant, a plan to help you keep up your milk supply and have a healthy pregnancy.
Here is everything you'll get with my challenge:
FREE live support from me and the other Fit Mommy members.
FREE Meal Plans for Pregnant, Nursing, AND Post-Baby Moms.
FREE Daily Workouts That Fit A Mommy's Busy Schedule
I include safe and effective workouts with modifications for pregnancy, plus custom meal plans with easy modifications for pregnant and nursing moms!
Don't give up mama. You can reach your goals and live a healthy, fit life. Let me help you each step of the way!