Summer is quickly winding down, and for most parents, school is back in session!
I always had mixed feelings about sending my kids back to school. I admit it's nice to have a clean and quiet house (at least during the day!) but I'll also miss my outdoor adventures with my kiddos!
School may be starting, but that can often mean that our schedules get even busier, too! Picking up, dropping off, taking to extracurricular activities, homework, you get it.
Back to school time can be pretty damaging to our health and fitness goals… if we let it! That's why I've come up with 5 of my top healthy tips for back to school this season.
I've combined my knowledge as a personal trainer, nutritionist, and lifelong vegetarian to help you keep up on (or start new) healthy habits this school year.
5 Healthy Back to School Tips
Don't Skip Breakfast
School mornings can be as hectic as the day before Thanksgiving at the airport. It get's crazy!
As you're running around desperately trying to get you and your children dressed, fed, and looking presentable, it can be easy to ditch a healthy start to your day.
However, your day will go much better if you take the time to grab a decent breakfast.
Here's why:
Breakfast gets your metabolism going and your body moving! It's hard to tackle the day head on when you're low on fuel.
You'll feel less crabby. AKA "hangry". No one want's a grumpy parent!
You'll literally be smarter. No, really! Your brain needs food, carbs especially, to function properly. It's best you don't run off to that important board meeting without eating first!
Research shows that breakfast eaters tend to eat less during the day than those who don't. You'll be able to manage cravings, eat smaller portions, and keep your weight in check!
If you're wondering what you can have for a quick but healthy breakfast, you've got plenty of options!
Try making a healthy meal replacement smoothie with IdealRaw Organic Protein. Mix in your favorite fruit, some greens (I promise you can't taste the spinach!), and maybe some healthy fats like flax or chia seeds.
You could also make some protein bites, like these cookie dough bites, ahead of time and grab a few as you run out the door!
2. Keep Stress Under Control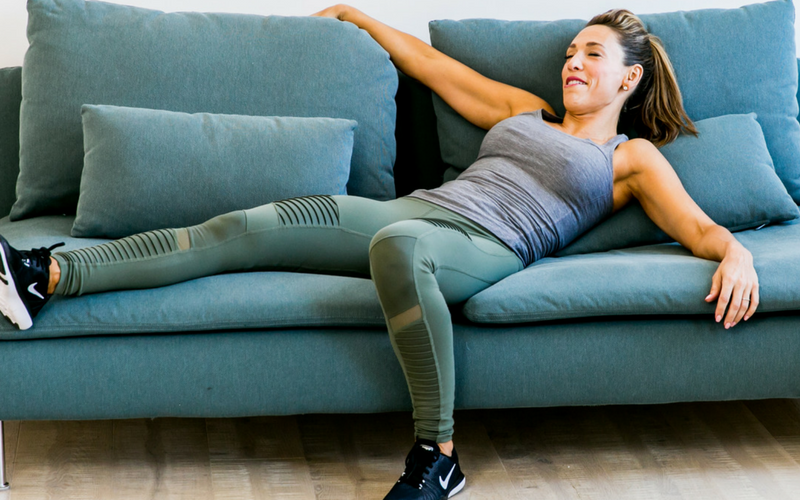 Back to school means back to homework, projects, and PTA meetings. It can also mean more stress as you try to juggle all the things on your to do list.
Too much stress can cause some pesky problems. Stress breaks down the immune system makes us cranky, and can cause unwanted weight gain.
Do your best this school year to manage stress. Here are some of my favorite ways to keep stress under control:
Do some yoga or 5 minutes of meditation each day
Exercise or go for a walk for at least 30 minutes each day
Get enough sleep each night. Aim for at least 7 hours.
Use a natural supplement like IdealRaw Calm to help soothe any nerves.
3. Keep The Immune System Strong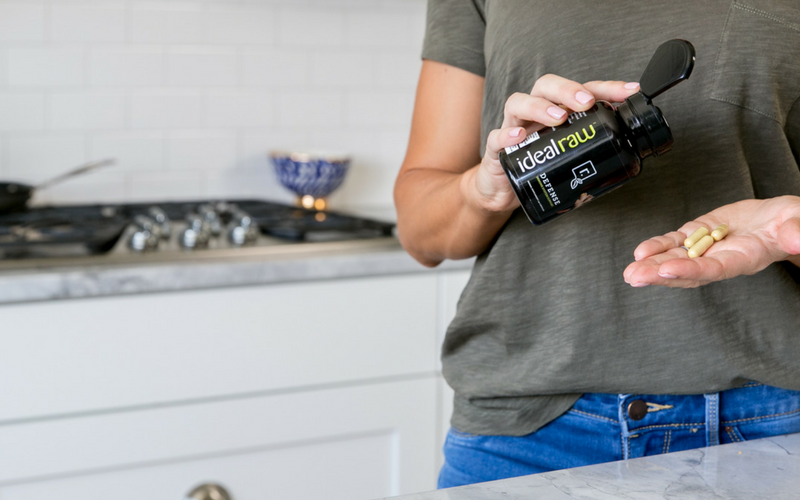 The last thing you want this school season is to get sick. It's hard enough getting the kids to school on time when you're healthy, but with chills and a nauseous tummy? Forget it!
Here are some simple things you can do to keep your immune system strong:
Eat a healthy breakfast each morning! Like I already mentioned, getting a healthy start to each day makes a huge difference.
Eat enough fruits and veggies, aim for 9 servings of fruits and veggies each day! These plants have some serious antioxidant and vitamin power to help keep pathogens away.
Again, manage stress! You don't want stress to wear out your immune system so do your best to keep it in check.
You can also use IdealRaw Defense to help keep your immune system working like it should.
IdealRaw Defense contains everything you need for a strong immune system.
It contains 17 powerful, natural ingredients including:
Probiotics for optimal gut health
Vitamins and Beta-Glucens that aid in a healthy immune response
Antioxidants to support the body's natural inflammation response and protect cells
Adaptogens to combat negative effects of daily stress
4. Keep Up Your Fitness Routine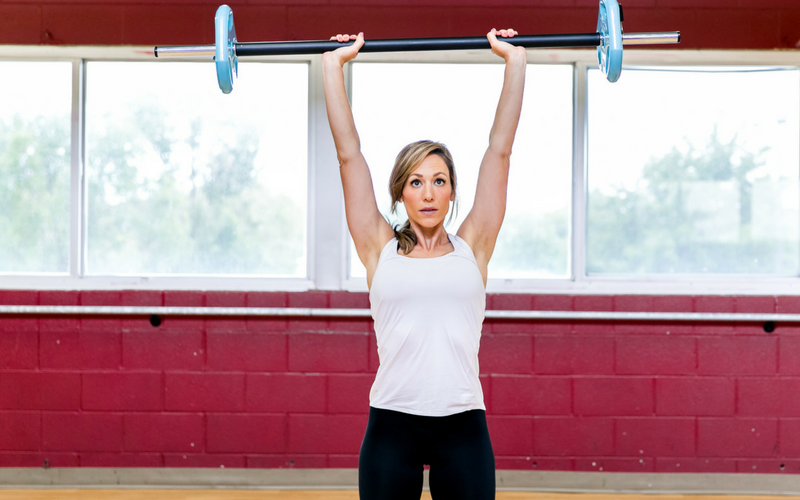 We all want all our fitness victories we worked so hard on to achieve over the summer to carry over into the fall. Maybe you finally lost the last 5 pounds or successfully mastered the pull-up. Or maybe you're just starting a fitness routine and you need some help getting started.
Whatever it is, don't let a busy school year throw off your exercise routine! Like I mentioned up above, exercise can reduce stress and keep us happy and healthy.
If you're bored of your current routine or need a new one, find something that's fun, challenging, and that get's you closer to your personal fitness goals.
Here are some ideas:
If hot weather has kept you inside most of the summer, now's the time to get out! Try a hike or nature walk, and bring the fam!
Get your kids involved! Take them to the local track and jog with them. Ride bikes. Try something new and go to a rock climbing gym. Help your kids see the value in an active lifestyle!
Find a new playlist. Sometimes all your workout needs is a little facelift in the form of new, uplifting tunes.
5. Eat Nutritiously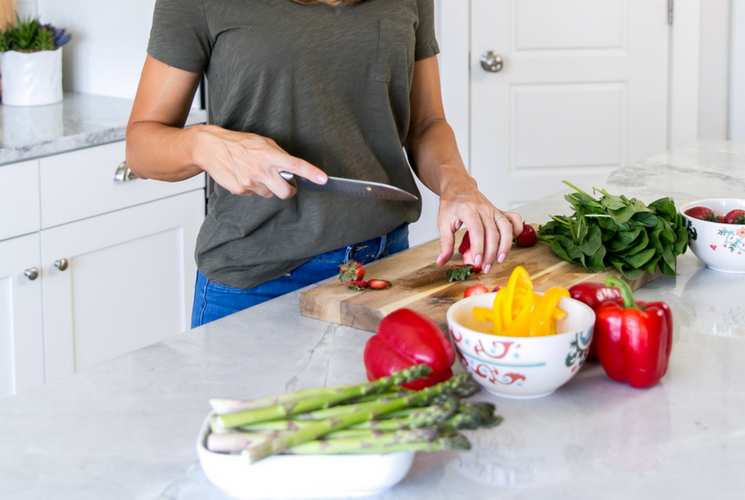 Just because your packing lunches for your kids doesn't mean you should get your nutrition from stealing bites of their cookies or pb&js. These small bites add up!
Create a healthy meal plan or make healthy meals in bulk so you can have healthy, convenient options all week long. If you need ideas, sign up for my 7 Day Eat Real Challenge for a weeks worth of healthy, clean eating meals!
Help you kids eat better too and pack lunches for them that include plenty of fruits, veggies, and whole grains. They'll love these PB and honey oat squares made with IdealRaw Protein!
Wrapping It Up
Stick to these five tips and you'll enjoy a successful back to school season!
Eating a healthy breakfast, keeping stress under control, strengthening the immune system, regular exercise, and eating nutritiously will keep you fit, healthy, and ready to take on the new school year!
Take advantage of our back to school sale this week and get some killer deals on Organic Protein, Calm, and Defense. You'll have everything you need for back to school!