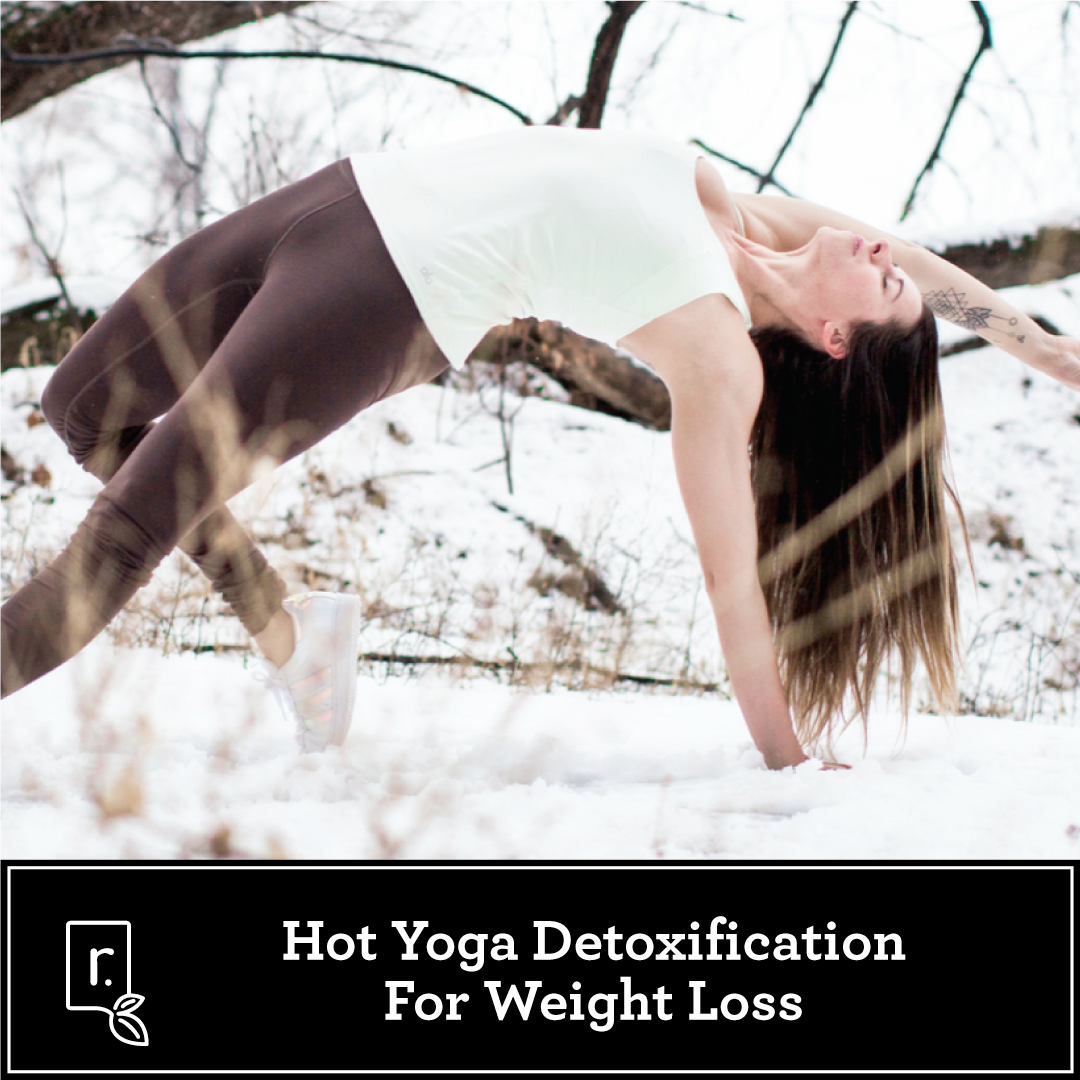 Baby, it's cold outside! With fall officially here and winter just around the corner, it's only natural to turn to hot foods for warmth and comfort. After a season, filled with endless treats, heavy foods, and wine, your body is screaming for a detox, and you can hear the plea.
You've been contemplating signing up for yet another gym pass; but with all the confusing machines, pushy personal trainers, and jam packed fitness classes, you can't help but feel a little anxious, especially since all you really want is to warm-up and stretch in the sauna anyway, right?
I know the only way I can survive the unforgiving colder months is wholesome and nutritious foods and "hot" yoga. In 90 minutes, I get to wring out the toxins in my body and kick my butt into shape, while warming in a sauna. Win-win!
The type of "hot" yoga I'm referring to is called Bikram Yoga, and I know it will change your life as it did mine.
What Is Bikram Yoga?
"Kick up, kick back. Knees in, toes out. Chest up, chest up, chest up! Change." If you've ever tried a Bikram Yoga class, you may recall this command. It's a segment in the script that is recited by Bikram Yoga style teachers.
Bikram yoga is a specialized 'brand' of yoga. The major difference in Bikram style yoga to other types is this yoga sequence has a consistent 26 postures performed in a room of 104 degrees with 40% humidity for 90 minutes. Sound intense? It is, but don't let that intimidate you. Anyone can practice Bikram Yoga no matter your fitness level, which is what makes this specific type of yoga so alluring to yogis of all experience levels.
Each posture is designed to realign your skeletal frame, twist and detoxify the body, and improve the functioning of your organs through compressions, extensions, flexions, and every other 'ion' you can think of.
Detoxing Your Body With Bikram Yoga
What's the best way to cleanse the body after binging on junk? Sweating. In Bikram yoga, you'll not only sweat, you'll wring out toxins intruding your body through this methodically designed sequence.
Bikram Yoga stimulates the lymphatic system, which carries waste from the cells. Through the compressions in the sequence, you will literally train your body to drain toxins that get trapped in the blood, muscles, and organs from the environment and your diet.
Your Body On Bikram Yoga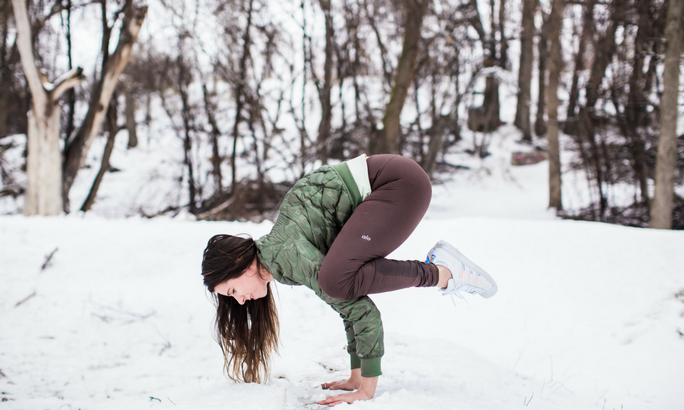 Can Bikram Yoga really be all that great? The answer is simply, yes! Bikram Yoga has everything you need – cardiovascular training, strength training, meditation, and rest. This promotes:
Prevention for overall health and protection from injury.
Increased flexibility and range of motion.
Eliminates bad fat from the body.
Increased strength and muscle tone.
Increases lung capacity.
Improves cardiovascular and circulatory functioning.
Reduces anxiety and stress while improving cognition.
Bikram Yoga and Weight Loss
Your thyroid gland is responsible for your metabolism and immunity, among other things, and is located at the front of your neck. By simply compressing the front side of your body you will stimulate and activate this gland. There are several poses in the Bikram series designed to compress the front of the neck, which massages your thyroid regulating weight loss.
Oprah Winfrey has an article online of an actual Bikram Yoga makeover. Paige Williams took a challenge where she practiced Bikram Yoga every day for 60 days, and her results in mind and body were astounding.
Williams openly discusses her struggle with menopause-related weight gain and how Bikram has become a defensive tool against mother nature's cruel side-effects.
Still skeptical? A 2013 study focusing on glucose intolerance in obese people found significantly reduced levels of glucose as a result of just eight weeks of consistent Bikram Yoga practice.
Why does that matter? High glucose levels mean you have too much sugar in your blood, which isn't good for your health. If practicing Bikram a few times a week can reduce your blood sugar levels, going to class seems like a no-brainer.
Bikram Yoga and Your Diet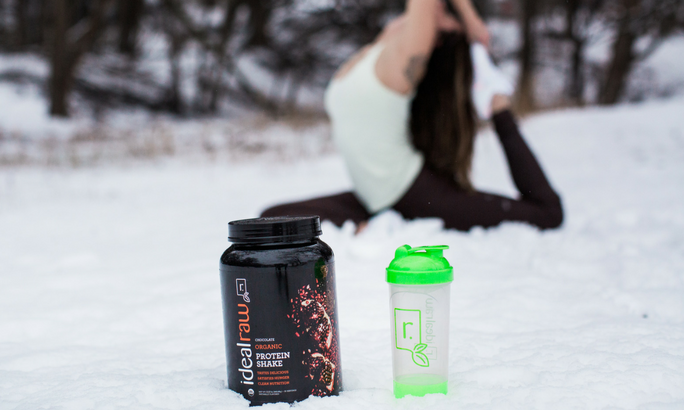 Yoga is to meditation as protein is to health; both of which will give you a bountiful life.
You've heard diet is 80% of your weight loss success. That's 100% true. Without a diet that supports the changes you work hard for, you'll always be two steps behind. Whenever you're focusing on building strength, you need a diet composed of plenty of protein to build lean muscle, complex carbohydrates for energy, and essential fats for proper organ functioning.
Because of the amount of energy you exert during a 90-minute Bikram Yoga session, it's important you are replenishing these vital nutrients so you can meet your health goals. Now is the time to get serious about your health, and a clean diet is the cornerstone to the changes you're looking for.
Yoga requires a different type of diet than westernized strength training. In the weightlifting world there is an emphasis on certain supplements to build muscle mass, but in the yoga world, your diet needs to be simple.
The Sweaty Solution
You need a protein that couples with your new yoga practice. One that comes from natural resources and contains all the nutrients you need without costing you an arm and a leg, because you're going to need those limbs for your Bikram Yoga classes.
If you're still on the fence about Bikram Yoga, find a studio near you and sign up for an introduction special. With over 300 studios across the nation, you're bound to find a studio within driving distance of you.
I could spout all the reasons you should try a Bikram Yoga class today, but none will matter until you actually try it for yourself.
Warm and tone your body in a room where you'll find love, peace, and understanding for yourself and the world around you. I don't think you'll be disappointed.
Namaste, Raw friends.