Burning fat, losing weight, and trying to build a strong lean body can be an incredibly frustrating venture.
Trying to lose that stubborn belly fat is not always an easy thing to do. And knowing what to eat can just be down right confusing!
I learned this first-hand after struggling for years to reach the fitness goals I had set.
But I was finally able to reach them using a method I'm going to share with you today!
The photos below are my before and after pictures.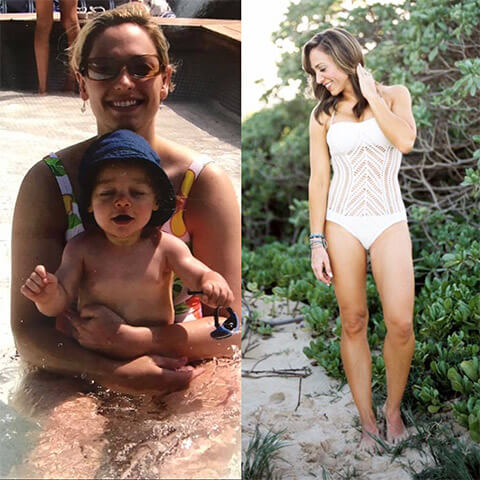 After having my kids, I tried to lose the extra weight for years! I finally discovered something that worked for me, and I know it can help you reach your goals as well!
If you've been trying to lose weight, burn fat, build lean muscle, and get fit then there's something you need to know about.
It's called a plant based diet.
HOLD ON, I'm not suggesting that you give up meat entirely, but hear me out!
A plant-based diet, complete with a plant based diet meal plan can help you lose weight, get fit, and revamp your health along the way.
Lose Weight With a Plant-Based Diet Meal Plan
A plant-based diet, whether that means going totally vegan or just eating less meat and processed food, is one of the BEST ways to boost your health and get fit.
Why?
Because if you're doing it right, you're eating more whole foods, limiting your processed junk, and in the process, eating a balanced diet with just the right amount of protein, carbs, and fat.
This can help you lose fat, build muscle, have more energy, and boost physical performance!
And creating a meal plan can help you stick to a plant-based diet even when things get crazy busy in your life.
But if you're anything like I was, you're probably wondering where to even start.
Well don't worry. I'll go over the exact steps you need so you know how to get fit with plants!
I'll also provide an example plant based diet meal plan to help you get started!
Lose Weight With My FREE 7-Day Challenge!
This challenge will show you that real, healthy weight loss in only one week is actually possible! Get my eBook, 24 recipes, a meal planning template and so much more, all for FREE!
3 Principles of a Plant Based Diet Meal Plan
With any weight loss protocol, it's absolutely essential to get your daily caloric intake in-line and to have effective workouts. But beyond that, there are a few things to keep in mind when you start your plant-based diet meal plan.
Achieving successful weight loss on a plant-based diet is primarily based on 3 big principles.
#1 It Should Be Whole-Food Based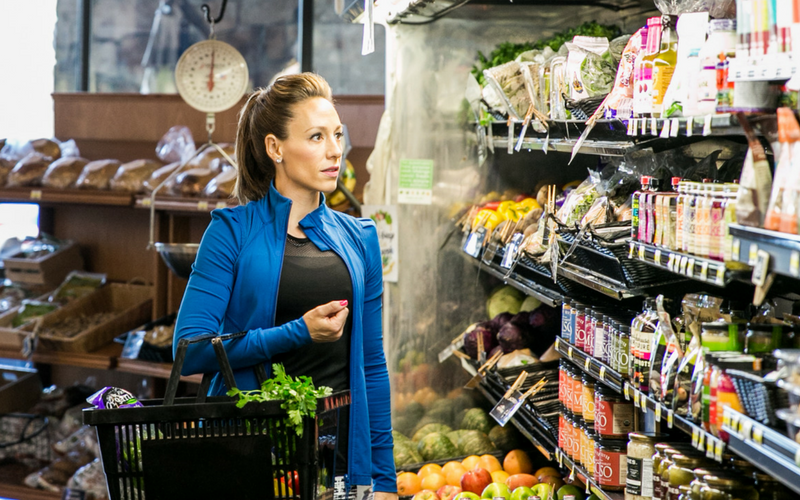 The first step is to stop buying processed foods and stock up on your favorite whole food options.
What do I mean by whole foods?
Fruits, veggies, nuts, beans, whole grains are all examples. Just think of it this way, the closer a food is to it's original form the better!
Apple juice is ok, apple sauce is better, but the whole apple is the best! This way you get more fiber and vitamins.
I like these foods the best because they give me a good variety of nutrients, as well as a source of fiber, carbs, and healthy fats
#2 Focus On Complete Protein Sources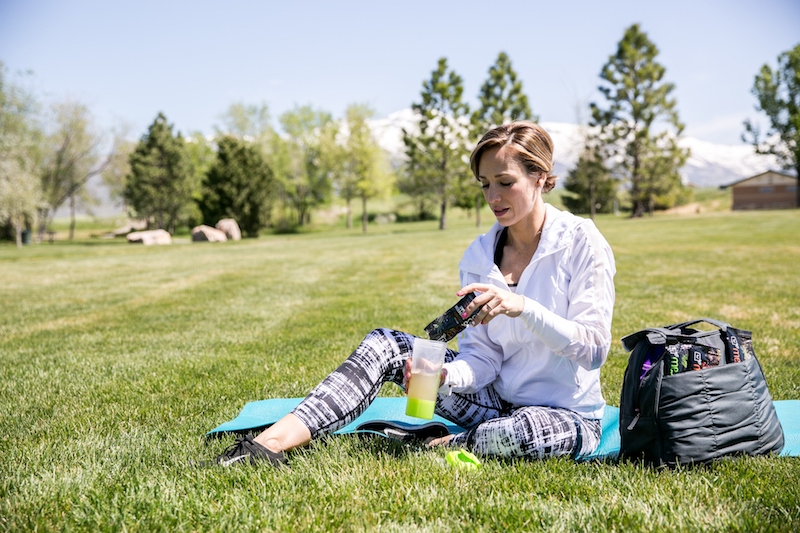 Getting enough protein in your diet is crucial if you want to get fit. You need protein not only to build muscle, but to help you lose fat and stay lean!
You can get a decent amount of protein from whole foods, but you might want to look into getting a healthy plant-based protein powder to help you.
But try to make sure that your protein is a complete protein.
What Is A Complete Protein?
A complete protein is a protein source that delivers all 9 essential amino acids. Protein is made up of smaller bits called amino acids.
There are 20 amino acids, and they each have a different role within your body. Some of them are produced in your body, so you don't necessarily need to get them from the foods you eat.
However, 9 of the 20 amino acids are not made by your body, and must be obtained through your diet. These 9 are called essential amino acids
An incomplete protein is any protein source that does not provide each of the 9 essential amino acids.
It can be tough to find a plant-based complete protein source, but definitely not impossible!
(A great complete protein source is IdealRaw Organic Protein. I use it every day to fuel my body and up my protein intake!)
#3 Take Advantage of the Anabolic Window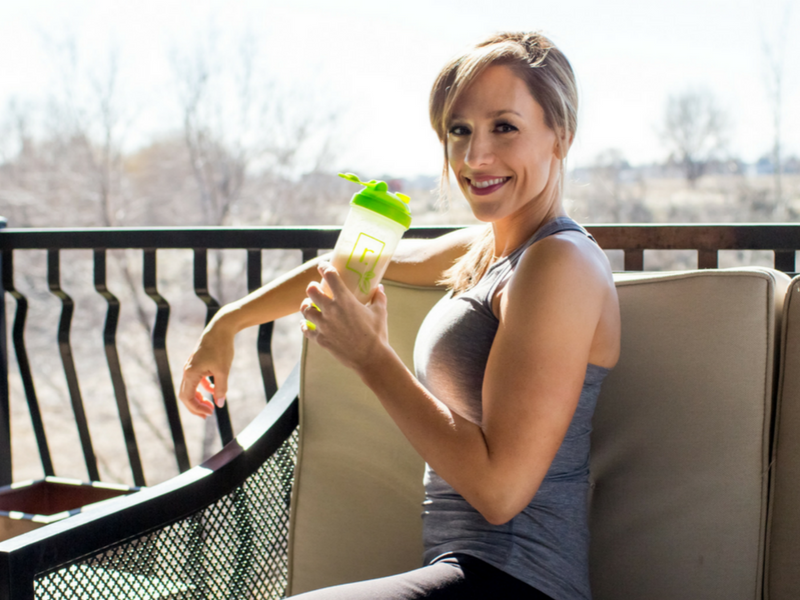 We all know the basics of calories. Eat more than you burn and you'll gain weight (muscle or fat) eat less than you burn and you'll lose weight (hopefully fat).
You've also probably heard that drinking a protein shake right after your workout can help you recover faster and promote lean muscle growth.
That's because the time immediately following your workout is super important for optimal recovery from exercise. This referred to as the anabolic window. During this time, it's super important to feed your body the right nutrients.
That's why I always try to get a post-workout shake within a half-hour or less after finishing my workout.
Plant Based Diet Meal Plan Example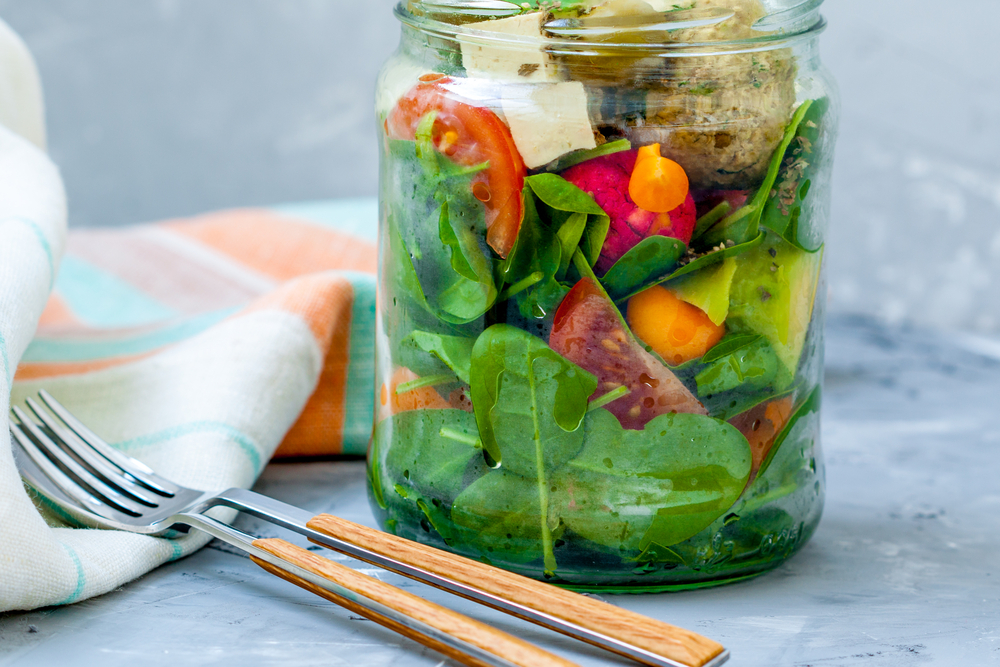 Is this all sounding good so far? I hope so!
For a successful plant-based diet meal plan, I suggest eating 5 meals a day-breakfast, lunch, dinner, a snack, and a post-workout shake/meal.
To give you all my recommendations, tips, and advice, it would take way more time and space than I have here! But to get all that awesome info (for free!), check out my 7-Day Eat Real Challenge.
But for some ideas to help you get started, here are a few of my favorite plant-based diet recipes!
Breakfast:
Coconut Greek Yogurt with Berries
Ingredients
1 c plain non-fat Greek yogurt
1 packet Truvia sweetener
Splash of coconut extract
Blueberries, blackberries, and raspberries
1 tsp. unsweetened coconut flakes
Directions:
Mix all ingredients together and allow to sit in fridge for 20 minutes
or until Truvia has dissolved in yogurt. Layer into a parfait
cup: yogurt, berries, yogurt, berries. Top with
unsweetened coconut.
Dinner:
Burrito Bowl
Ingredients:
2 c leafy greens such as spinach, kale, or romaine lettuce
1/2 c black beans
1/3 c salsa
1/2 c bell pepper, chopped
Protein of choice: 3 oz grilled chicken, 4 oz ground turkey, or 3/4 c
edamame
Additional toppings: plain non-fat Greek yogurt, and/or two small
slices of fresh avocado
Directions:
Place greens, beans, and bell pepper in bowl. Add protein of choice. Top with salsa
and additional toppings if desired.
Post-Workout Shake:
Lemon Blueberry Smoothie
Ingredients:
1 c unsweetened almond milk
1 1/2 scoops Vanilla IdealRaw Organic Protein
Handful frozen blueberries
1 tsp. chia seeds
1/4 lemon, diced (with peel on but remove seeds)
Handful ice
Directions:
Place all ingredients in blender. Blend. Enjoy immediately!
Conclusion
If you feel like you've tried everything and you just can't seem to lose weight and get in shape, then consider trying a plant-based diet!
And for help making that jump consider taking on my free 7 Day Eat Real Challenge!
You'll get more great recipes, as well as a free eBook, supporting videos, access to my Facebook community, and much more!
Not only will you learn everything you need to know about living a plant-based lifestyle, but you'll have the support of other people facing the same challenges you are!
And since it's totally free, you have nothing to lose-except the weight!