Making big life changes is so refreshing. To me, it feels like cleaning out my closet or getting rid of junk–changing makes me feel more open to happiness in the world around me. I don't feel so bogged down by the everyday mundane tasks when I'm living a new, changed life.
I do know that it can be scary to make the really big changes–like all of a sudden becoming a vegetarian or a vegan. Those aren't easy life changes, but they can be totally worth it.
It's always easier to start small than to start big, so I've got a short little list of small ways to make changes that will help you #BeRealBeRaw. Who knows–maybe one day you'll be a loud and proud vegetarian like me!
1. Clean out your fridge.
Living a raw lifestyle means eating fewer processed foods. I know, I know, processed foods are the easiest to buy and make, especially if you're a busy momma. Trust me, though, you will find yourself bubbling with energy once you make the switch to whole, clean foods.
2. Shop smarter.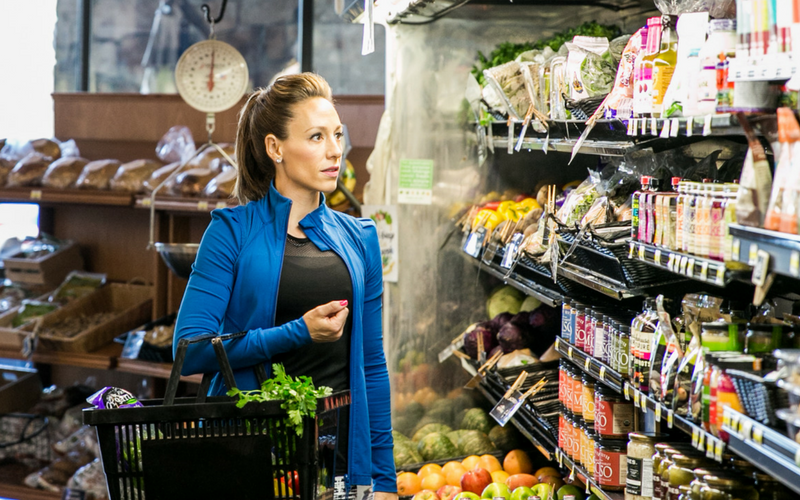 Cleaning out your fridge means you get to restock it! Head to the grocery store with a shopping list in hand. Be ready to say "no" to your regular sugary foods and meaty products–you are a vegetarian in training! Start in the produce section and spend most of your time there.
I'm pretty serious about shopping with a detailed shopping list. Having a list will help you stick to the healthy foods you thought about earlier. It also helps if you eat a meal or a filling snack before you hit the grocery store because we all know that shopping hungry leaves you with a cart full of sweets and a bigger grocery bill!
I also like to make sure I'm always stocked up on IdealRaw Organic Protein. Having an easy protein option readily available means I'm always prepared! I can pair it with a lower protein meal for a protein boost, use it as a snack, or use it as a meal replacement!