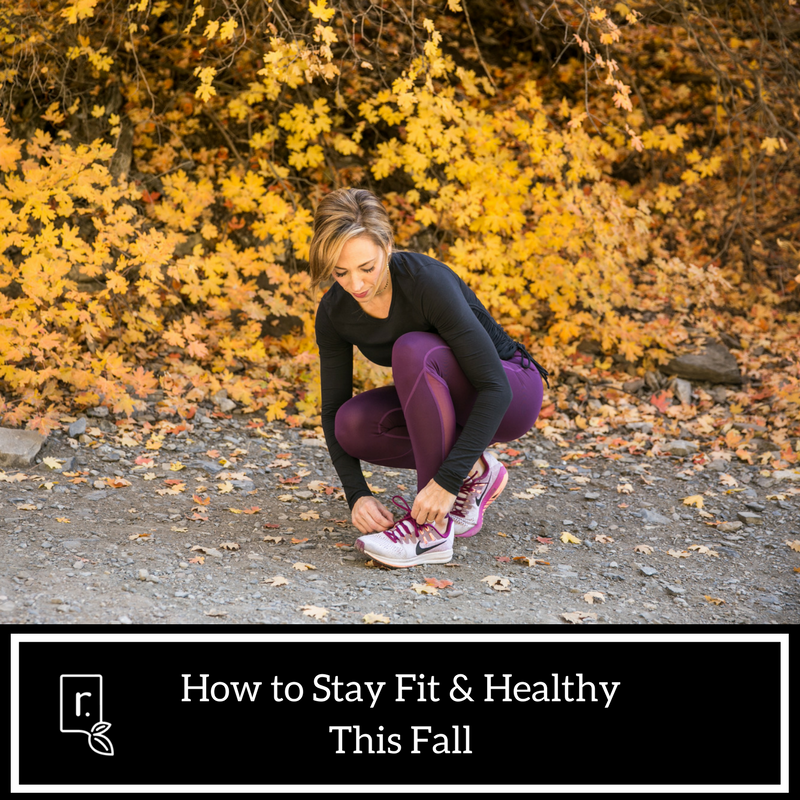 And just like that Summer is over.
I know this happens every year, but I feel like summer just began! What's up with that?!
With summer well on it's way out, fall has taken the front seat. The leaves are beginning to change and the scorching weather is cooling off. Thank goodness!
I can only handle so many days in the 100s each year!
With the change in season, it's the perfect time to reset and realign those fitness goals of yours!
Below is a list of 5 fall fitness and health hacks to get you back on track and ready to take on the new season with new motivation and hopefully a little more inspiration.
How to Stay Fit for Fall
1.
Change up your routine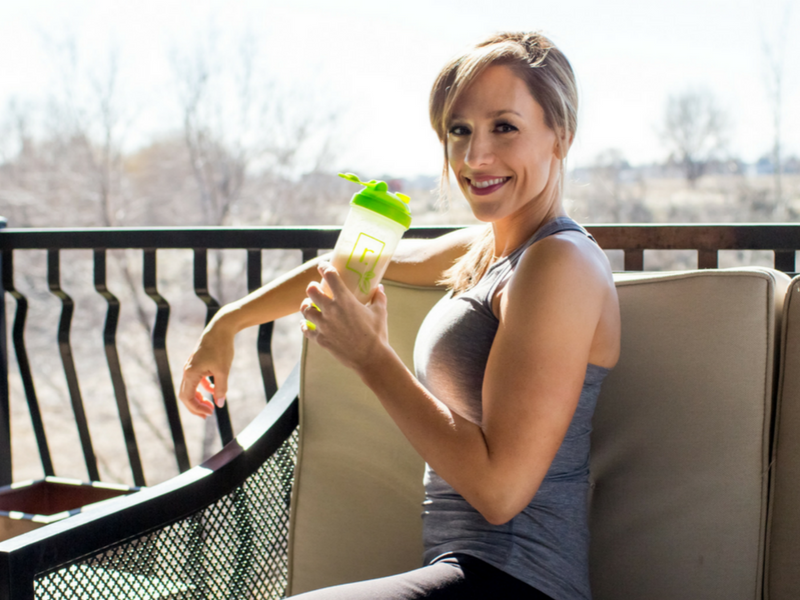 The first day of school has long since passed! It may be your kids that are in school, maybe you are in school, or maybe it's someone you know, but the school season cannot be escaped.
School supplies bombard local stores and commercials or ads remind you of the change as well. This is the perfect time to take advantage of the changes and make changes for yourself.
The best way to do this is to change up your routine!
Some great questions to use while re-evaluating your health and fitness goals are:
What is my current routine? Do I like this routine?

How can I improve this routine? Through diet? Through exercise?

What short-term changes can I make today? What long-term changes do I want to make?
It might even be best to write these questions and answers down. Be completely honest with yourself… no one has to read or see this so no need to embellish or fib.
Make a plan or evaluate the plan you made back in January. Yes, those fun little New Year's Resolutions that may now be thrown away or shoved in your junk drawer.
Who says you have to wait for the new year to begin a new journey? Start now!
This routine can be anything from diet-related, mental health, or fitness. Whatever it is you need to do to improve your fitness and health.
It could be that you try a new workout plan or take a class at the local gym. Maybe it's cleaning up your diet and refocusing your meal plan. Your possibilities are endless and now is the time to make the changes to see the results you want.  
2.
Take advantage of the cooler weather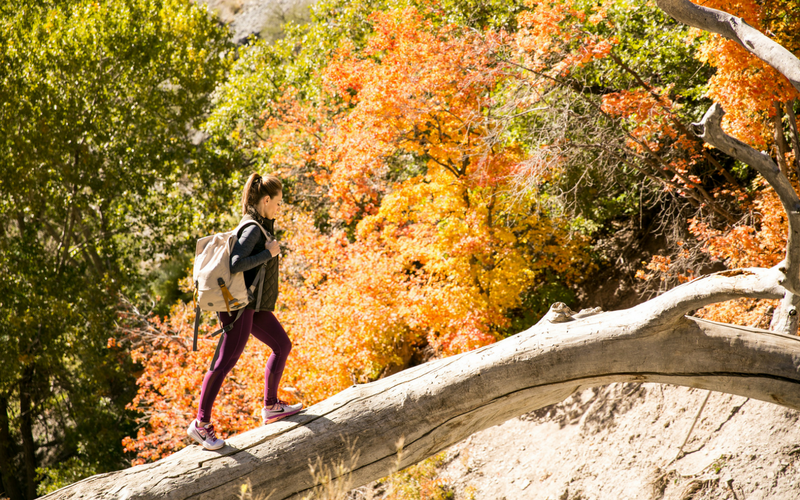 The weather is cooling off, or at least I hope is cooling off for you!
If not, bless you and your trial ahead. For the rest of us, it's hopefully cooling off.
Take advantage of this weather and get outside! Go on a hike, take a walk, head to the nearest lake or river and kayak, or go for a bike ride.
Do something that takes you out of the house and out of the office! It's a great way to incorporate more physical activity to improve your health and fitness.
If you love spending time with friends, organize a group and set a plan to be outdoors. Sometimes it takes a little push to be active in the outdoors and what better way to motivate you than to make it a social event?
Don't use the excuse that it's too hot (I know we all do that in summer… ) because the weather is cooling off!
Taking your routine outdoors is an easy way to add physical activity to your day. This can boost your mood and help you reach your weight loss goals by burning those extra calories in a fun way!
So find ways you enjoy the outdoors and do it!
3. Get ahead of the holidays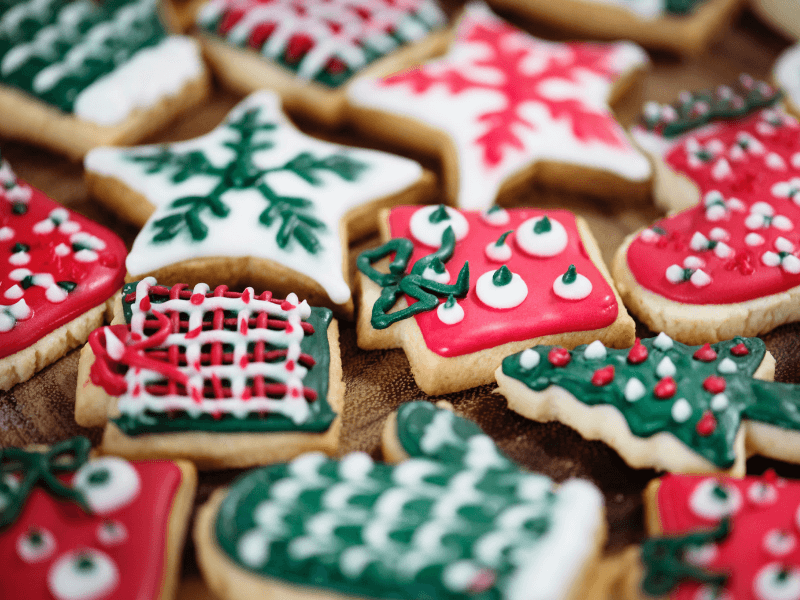 When is it too early to talk about the holidays? Because it's about to happen.
The next few months consist of some pretty big holidays and we all know what that means. Food… family and lots of food!
I feel like at my family gatherings everything is focused around food, do you? It's not a question of if we will eat, but when we will eat and how often we will eat.
This can be tricky when trying to achieve specific weight loss goals, fitness goals, and/or health goals.
The temptation to throw your goals out the window can be very strong during these times, so set patterns now so you don't make excuses and succumb to those temptations when the family arrives!
Get ahead of the holidays and establish your health and fitness goals now! It takes several weeks to form new habits so it really is the perfect time to establish and maintain your goals so the holidays don't throw everything out of balance.
It will be easier to say no to the 2nd or 3rd slice of pie if you have already been practicing this fine art now!
(And check out our suggestions for sugar-free family activity ideas!)
4. Mix up your diet with fall trends and in season whole foods
Fall trends are back so you can channel your inner basicness. Flavors like pumpkin, allspice, and cinnamon are all amazing fall flavors to incorporate into your meals.
Add them to a protein shake or infuse them into recipes to add a little fall cheer into your day!
Another great thing to mix up and clean up your diet is to eat in-season fruits and vegetables. There are two reasons to eat in-season fruits and vegetables.
The flavor of fruits and vegetables are at their best when they are in season! They will taste amazing so take advantage. There's nothing more disappointing when you eat a fruit or vegetable that is out of season… like rock hard avocados, or bland apples.

In season fruits and vegetables are typically cheaper to produce and therefore cheaper to purchase. This is a great way to save a little money on whole foods.
In season fruits for the fall include apples, pears, and grapes. In season vegetables include green beans, squash, kale, beets, sweet potatoes, carrots, and cauliflower.
5. Improve your bedtime routine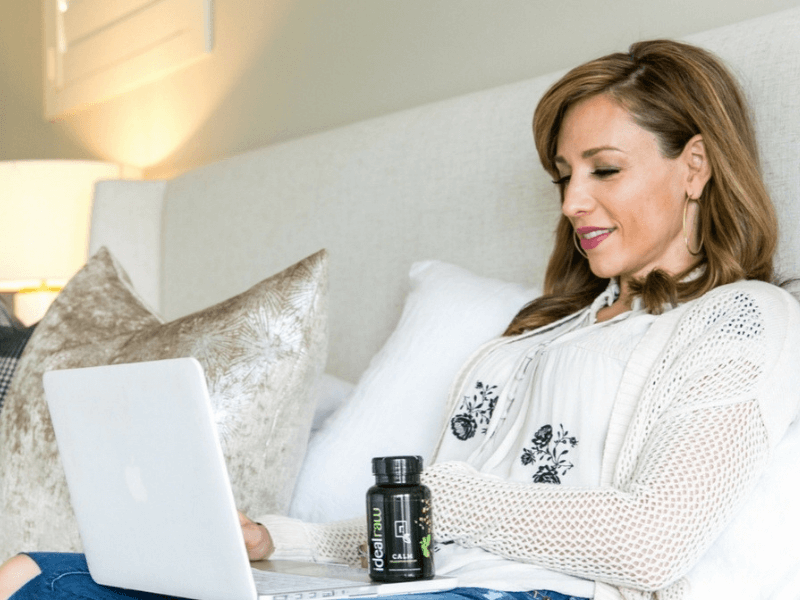 If you haven't noticed, the nights are getting longer. You may love this or you may hate this.
It can be a difficult change, buuuut I will say that the change in the fading evening light makes it easier to set a bedtime routine. When it's summer, it's easy to stay up late, especially when it only starts getting dark after 9.
Did you know that getting enough sleep can improve both your health and weight loss? Getting enough sleep is connected to obesity and weight loss!
That's right, I said enough sleep. It's not just about getting any sleep. You need more than the couple hours here and there. A study found that those who get less than 6 hours of sleep typically have a higher than average Body Mass Index (BMI).
Now that the nights are darker sooner, take this as a cue to settle down and head to bed a little earlier.
I know it's easier said than done when there are kids to put to bed, work to finish up, or your favorite show to catch up, but setting a routine for bedtime can help you get all of those things in while still getting to bed a little earlier.
Your body will thank you!
Final Thoughts
These five fitness and health hacks are here for you to jumpstart your fall and improve yourself.
No one needs to wait for the new year to start new goals and habits. Use this change in season to find the motivation to change!
This change can be big or small, but any change towards improved health and fitness is great!
Be excited for the fall! This is your time. Your time to take charge set new goals, and achieve those goals!