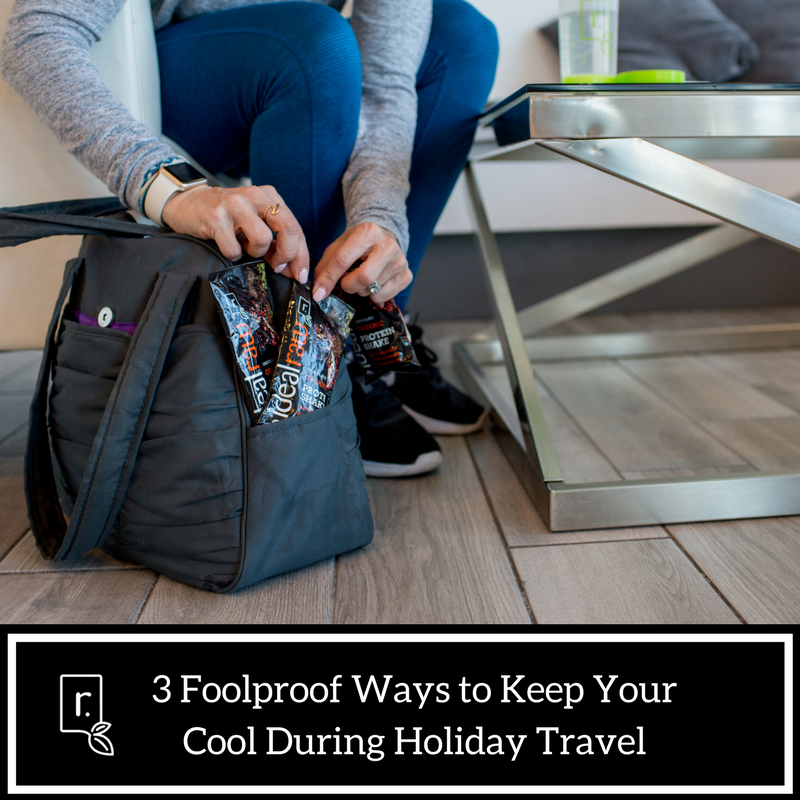 With the holidays just around the corner, I'll be spending a lot of quality time with my family. For me, that means traveling to see grandma and grandpa and all the aunts and uncles!
I don't know about you, but preparing healthy meals for my family while traveling is so difficult! Traveling can wreak havoc on your nutrition goals and your immune system. It is so easy to skip breakfast in our hurrying out the door, to pop Junior Mints while I'm driving to keep me awake, or to appease the kids with greasy gas station snacks.
When my family isn't making healthy choices, we are so much more prone to the bugs and sickness going around during the winter. I've got three easy ways to keep you and your family healthy (and sane) during your holiday traveling!
1. Stock up on the good stuff.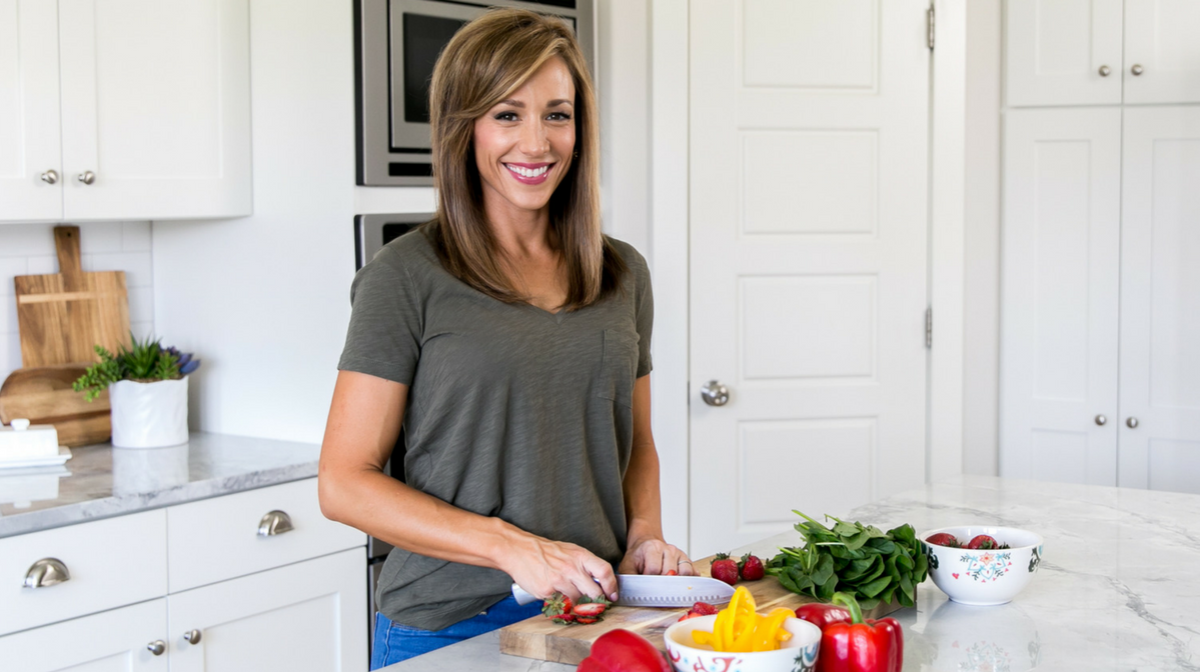 If you know a trip is just around the corner, head to the produce section! I like to grab celery, carrots, apples and clementines for easy snacking in the car. The celery and carrots are super easy to grab and munch while driving and the clementines are an awesome source of vitamin C to keep the cold bugs at bay!
I slice up the celery and carrots so the kids have a quick snack that's easy to reach for. Adding some dip like a low-fat ranch or your favorite hummus will keep you full and happy for even longer.
You can go even further and bring healthy, clean eating options for breakfast, lunch and dinner in a nice big cooler. I always pack some IdealRaw Organic Protein Samples for a healthy source of protein I can make on-the-go. If you plan in advance, you could whip up some organic protein-rich snacks like these Cookie Dough Bites or Chocolate Vegan Cookies to satisfy your sweet tooth.
2. Chug water.
Holiday drinks are so delicious! I love my hot chocolate and apple cider and I could drink those all day without a sip of water in between. But, your body needs water to function and you'll be so much happier fully hydrated. Try to drink a glass of water after that cup of cocoa or cider.
Have you ever felt yourself getting angry for no good reason? Mild dehydration might be the cause! The University of Connecticut found that not drinking enough water can make people (especially women!) more frustrated, irritable, and it can even cause mood swings. That is the last thing you need on your holiday travels.
If you feel yourself getting frustrated, drink a glass of water and see if that calms you down. Put a water bottle in your purse when you go to family functions to remind you to drink water! You'll feel so much better and your body will be ready to fight off any sickness that comes your way.
3. Eat whatever you want – carefully!
Controlling what you and your family eat can be hard when someone else is preparing the meal. Holiday dinners are usually full of carbs, sugars, and fats that your body doesn't really need.
It would be super easy to splurge on one meal and then skip a few meals the next day to 'make-up' for it. Whatever you do–don't start skipping meals! Splurging on one meal and then skipping a few meals actually does more harm than good.
If the yummy holiday dinner got you the night before, start fresh in the morning with a little exercise, a glass of water, and a light nutritious breakfast. You'll feel so much better and your body will definitely thank you.
At those tempting meals, try using the 80/20 rule. Fill up 80% of your plate with veggies and greens, and the other 20% is yours to fill with your favorites–stuffing, candied yams and mashed potatoes for me!
You Got This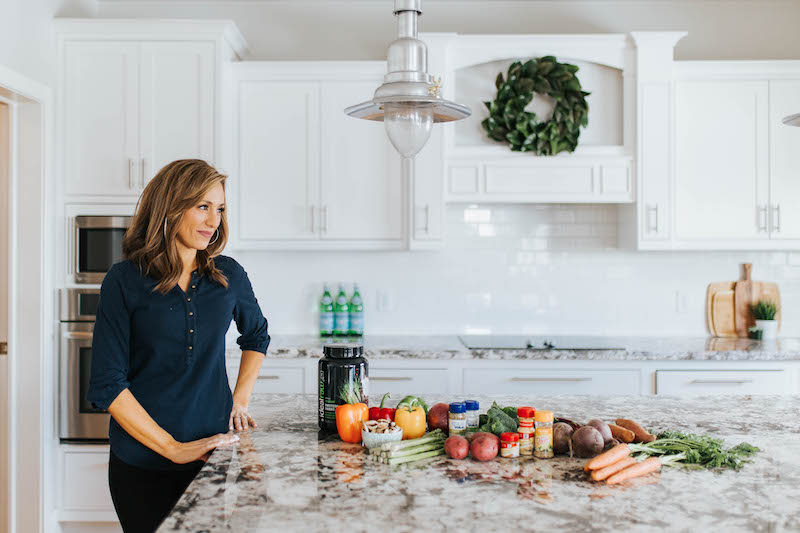 Traveling can mess with your immune system and your healthy habits. Try to drink more water, prep healthy snack options and control temptations this season and your habits will see you through the New Year!