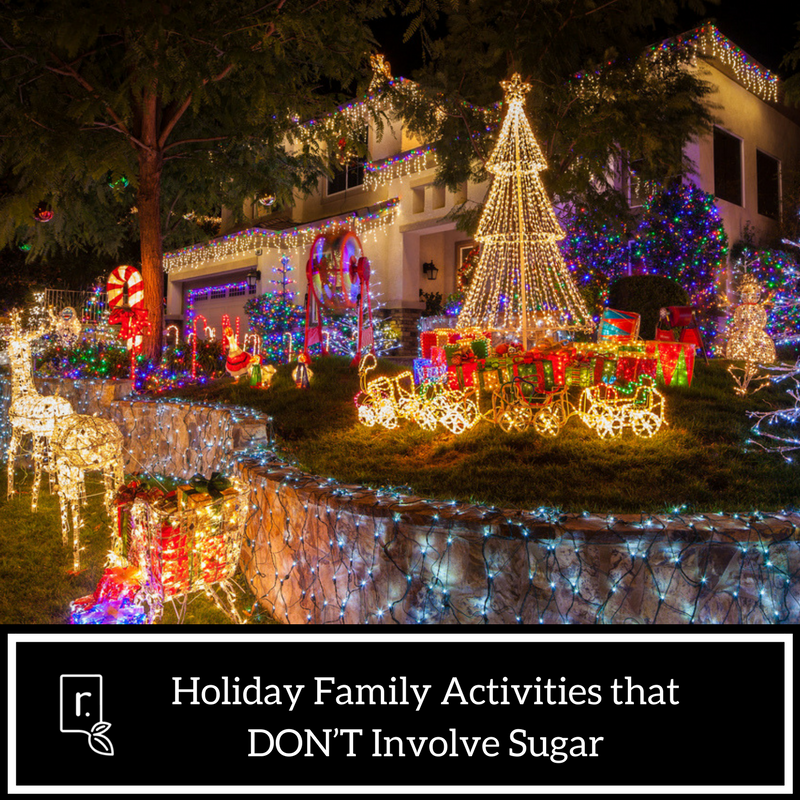 Avoiding sugar is quite honestly the hardest thing to do during the holidays! Everywhere I look I see delicious hot cocoa and holiday cookies and yummy eggnog. The sugar is all the kids are asking for, too!
Is it just me, or does every cliche holiday activity involve eating buckets and buckets of sugar?
If you're trying to stay healthy and keep up with your goals this holiday season, I am right there with you! Here's my list of fun holiday activities that the whole family can enjoy…minus the sugar.
1.Decorate a Tree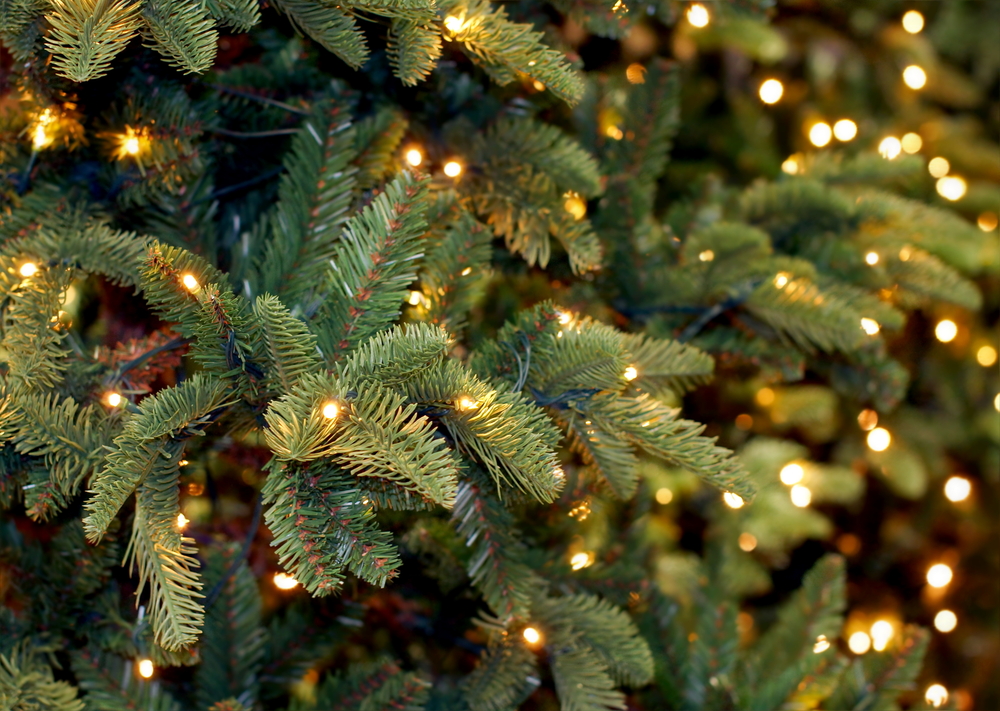 I love getting my whole family together to decorate a beautiful tree. We pull out all of the ornaments and ribbons and lights and just go wild for an hour or so. The kids have so much fun and get pretty creative with the ornaments. It's a great family activity that doesn't involve sugar!
If you're feeling crafty, you could make a popcorn garland! Pop some plain (no butter) popcorn and separate all the kernels out. Then, make sure you have a sewing needle and some long strings of thread or kite string. Thread your needle and push the popcorn (carefully!) onto the needle and all the way down the thread! It makes a gorgeous garland for your tree and a low-cal snack for the fam!
2. Search for Christmas lights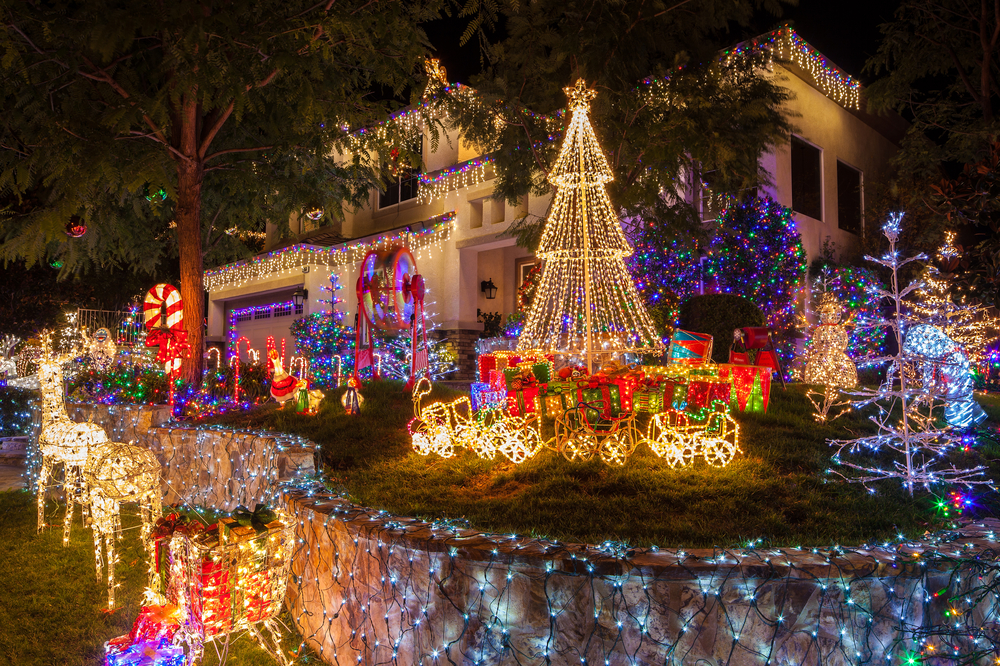 This one takes a little bit of research on your end. Hop online and search for Christmas light shows in your area! Sometimes, full neighborhoods will get together and put up lights with a theme, or malls and shopping centers will have a lights party. Pile the family into the car and go check out the lights!
If your area doesn't have any light shows, just get in the car and drive around! You'll be sure to find some fun lights and decorations outside of people's houses. You can turn on your favorite holiday music and the whole family can sing along on the search for beautiful lights!
3. Watch Holiday Classics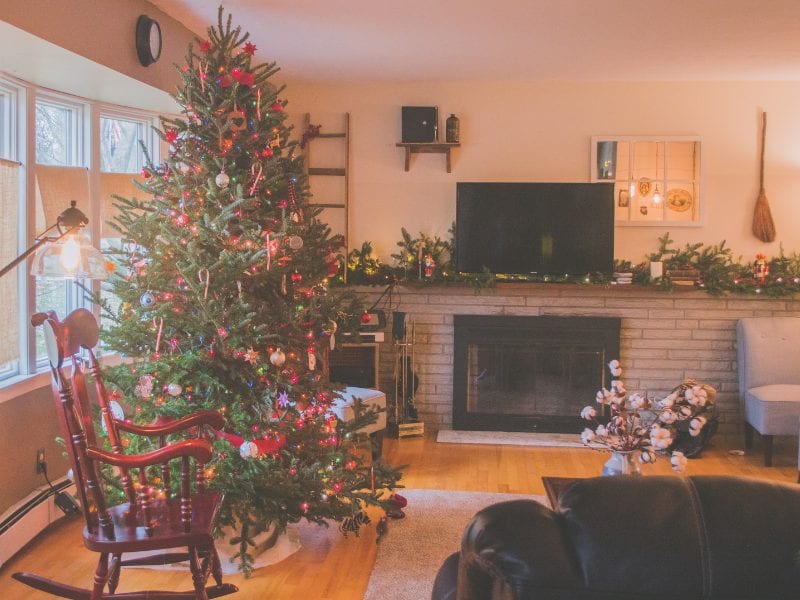 Christmas time brings so many fun, classic movies! I for one love a good, cheesy Hallmark Christmas movie. Sit back for a quiet family movie night with any of your favorites.
Movie nights usually mean movie snacks, but we're trying to stay away from crazy amounts of holiday-induced sugar here! I found a few recipes that are both delicious and healthy for your movie night. Try these Vegan Cinnamon Roll Protein Bites, made with Vanilla IdealRaw Organic Protein, so you know it's good for the whole family!
You can also whip up some Chocolate Vegan Cookies with Chocolate IdealRaw Organic Protein. You could always make both…we won't judge you, they are SO good!
4. Serve Someone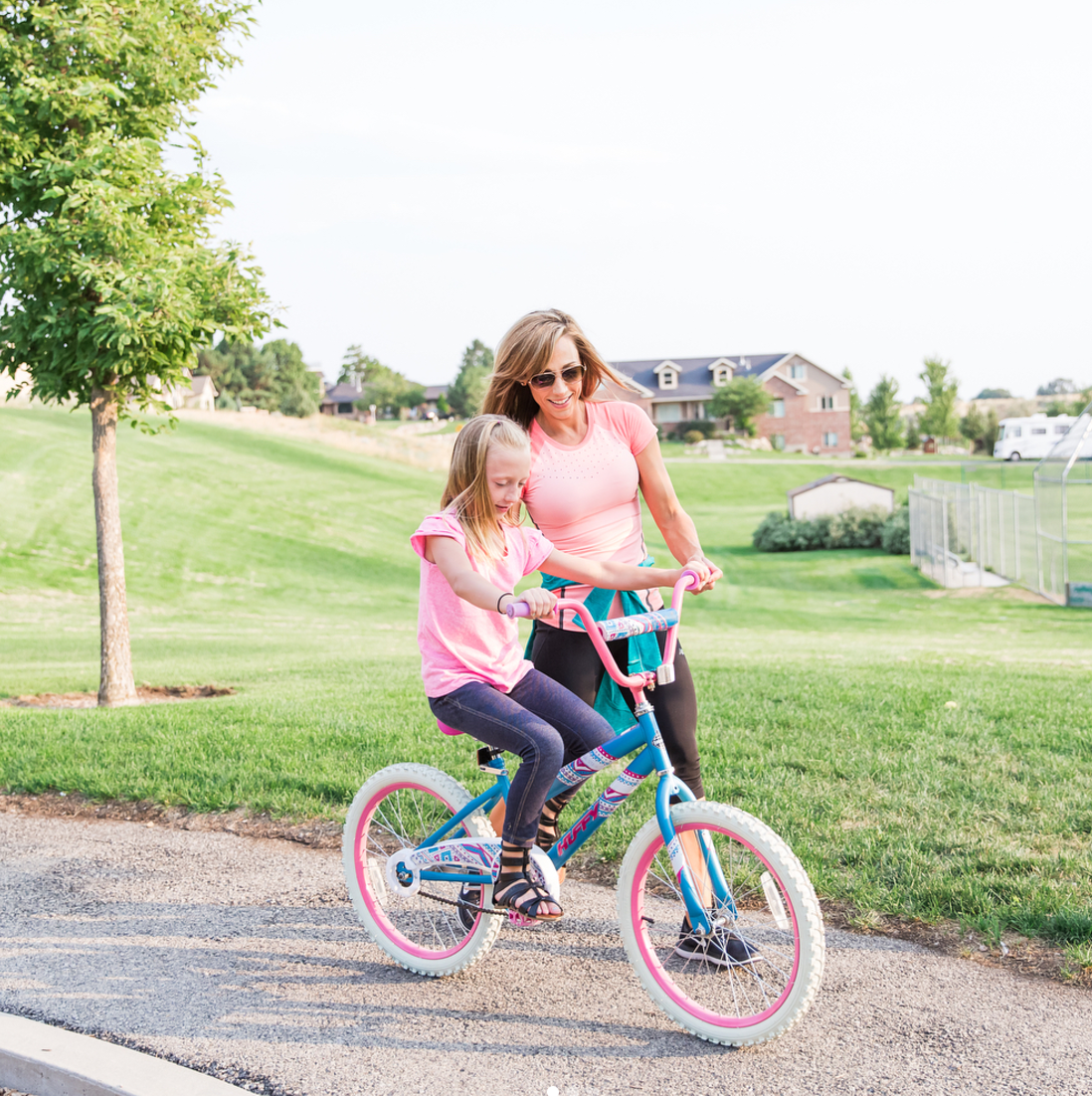 The holiday season is such a perfect time for service. While you're improving someone else's life, you're also getting your family up and out of the house. Here's a quick list of service ideas to get your creative juices flowing!
Volunteer at a homeless shelter or a soup kitchen
Make a bunch of PB&J sandwiches and hand them out to homeless people
Donate clothes or toys to a local shelter or charity organization
Visit an assisted living facility and sing carols to the elderly (bring them some cards and drawings from the kids!)
Make dinner for a family in need
There are so many ways to have fun with your family during the holidays that don't include binging on sugar cookies and drowning in hot cocoa! What is your favorite holiday tradition?
Subscribe to Our VIP Newsletter
Get More FREE Content About Fitness, Nutrition, and Awesome Tips For Living A Plant-Based Lifestyle!