Homemade smoothie can be insanely good for you. They are often packed with essential vitamins, minerals, and nutrients. But there are things that you can do to make your smoothie even better for you! Here are 3 ways that you can make your smoothie a super smoothie!
Make Your Smoothie A Super Smoothie
1. Smooth out Your Smoothie With Bananas
You may have heard that they are a great source of potassium, which is totally true, but they have a lot of other benefits you may not know about.
Bananas are actually a great source for carbs, around 24g, in case you're super into counting your macros. They also are high in vitamin B6, vitamin C, and even Magnesium. But for a smoothie or protein shake base, you can always count on bananas.
Bananas are an excellent way to smooth out your shakes and smoothies, especially if you're using a plant-based protein powder, like IdealRaw. Plant-based proteins tend to be grainier than whey or soy protein powders, but a single banana blended up in your shake makes a world of difference.
*Pro-smoothie tip: If you aren't a fan of bananas but still need something to smooth out your smoothie, try an avocado, frozen peas, or even a sweet potato puree.
Try:Chocolate Blackberry Blast Smoothie
2. Add a Leafy Green or Vegetable
Adding a leafy green, like spinach or kale, adds a ton more vitamins and minerals to your smoothie.
Raw spinach is such a great add-in to put in your shake or smoothie! It's super high in zinc and niacin, as well as iron, calcium, and other and other great nutrients your body needs.
Pro-Tip: Just be aware that your smoothie will probably turn green, but don't worry, the taste is masked by all the fruits you'll put in.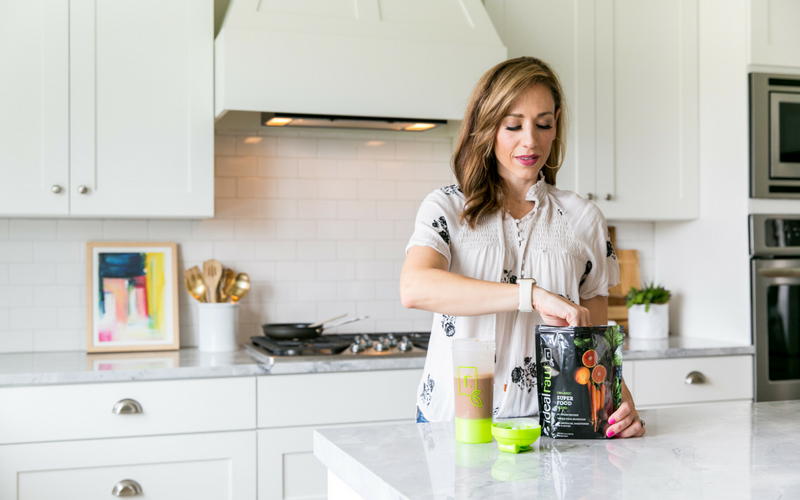 3. Use a Raw Organic Superfood Powder
If you really want to make a smoothie perfect, grab yourself a bag or tub of raw organic superfood powder.
IdealRaw actually has an organic superfood powder that is packed with 12 fruits and vegetables that will give you tons of vitamins and minerals.
Here's the list of the certified organic ingredients:
Pea protein

Flaxseed powder

Chia seed powder

Agave inulin

Hemp protein

Quinoa powder

Vanilla powder

Green tea extract

Carrots

Beets

Spinach

Tomatoes

Broccoli

Oranges

Apples

Shiitake mushrooms

Cherries

Cranberries

Blueberries

Strawberries
Each serving gives you 6g of protein and 0g of fat as well!
Perfect Your Smoothies With IdealRaw Organic Superfood Powder
Smoothies are the greatest, and with these three tips, they'll become even better.
With how many different recipes you can find out there, you'll never get sick of them.
They are seriously great if you're in a rush and just need something fast.
With IdealRaw Organic Superfood, your smoothie making abilities will be unstoppable!