Hey, Veggie Lisa here!
I am so very excited to finally share my 28 Day Eat Real Challenge!
This challenge is about helping you make the jump into eating clean and living your best life.
I've drawn from my years of training as an ISSA certified fitness nutrition specialist and certified personal trainer, as well as over 30 years experience I've collected as a vegetarian and clean eating enthusiast to carefully craft a program that combines eating REAL with daily HIIT based workouts to kickstart your journey to a healthier lifestyle and happier you.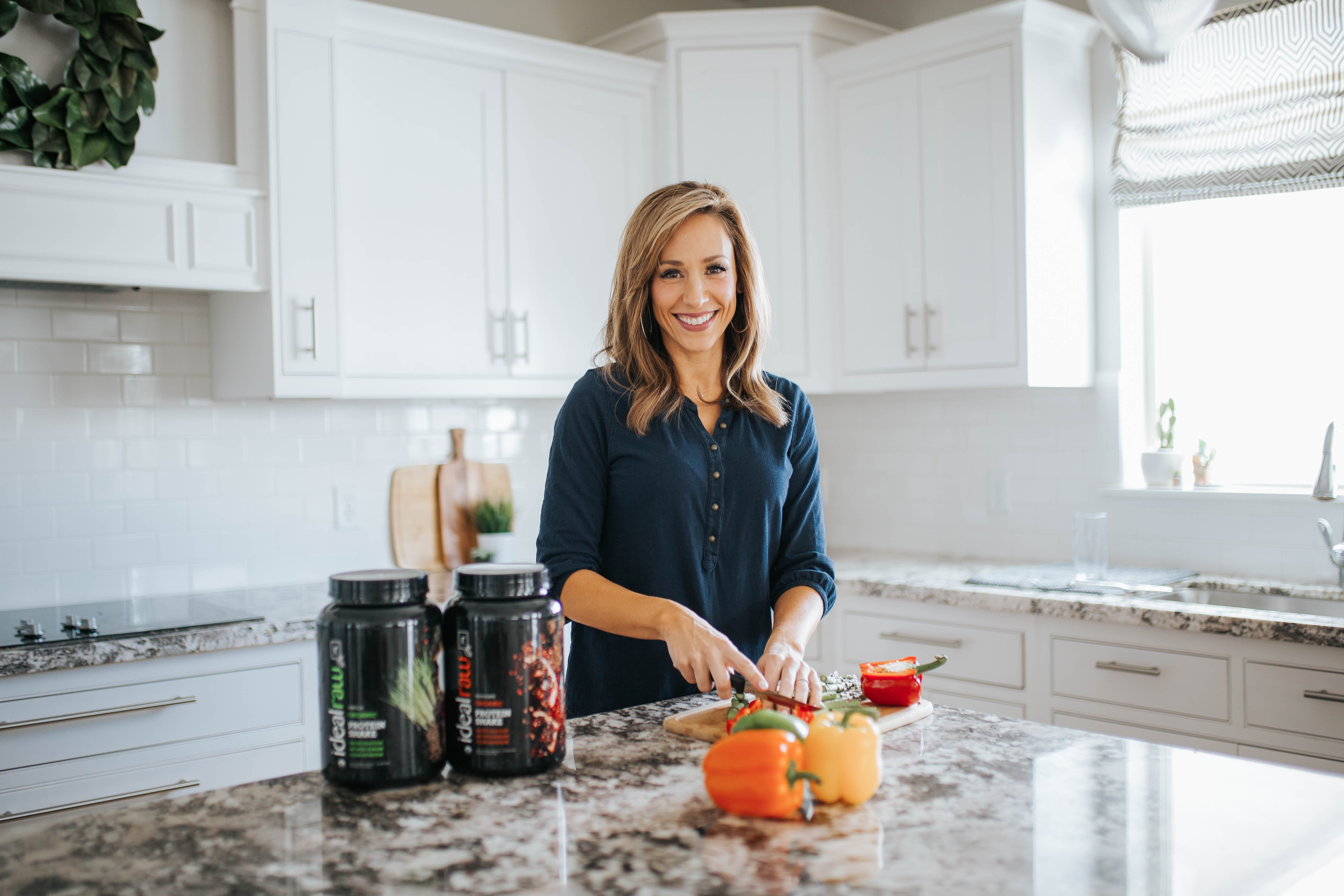 I'm a huge advocate for the benefits of living a whole-food based lifestyle, but I know how overwhelming the prospect of changing your diet and your entire approach to health and fitness can be.
'm here to testify that you really can clean up your diet and make your own health and fitness a priority without resorting to crazy cleanses or crash diets that are doomed to fail.
This challenge is about simplifying the process while helping you apply the concepts of clean eating and targeted fitness into your everyday life.
You'll learn how to prepare delicious and filling recipes made with simple, whole-food ingredients designed to meet your nutritional needs.
Even better, they are so convenient to make, they can easily be incorporated into your daily routine.
Eat Real, Lose Weight, Feel Amazing!
Join my 28-Day Eat Real Challenge!
By participating in this challenge you'll learn exactly how to make clean eating a focus in your diet, and begin the process of prioritizing your own health and transforming your body from the inside out.
Toss The Excuses Out The Window
Believe me, when it comes to health and fitness, I've heard every excuse in the book.
I'm sure many, if not all, of these problems, have crossed your mind each time you think about changing your eating habits or working out.
Let's briefly hit on each one and why my challenge is the perfect solution to these excuses!
"I'm way too busy and have no time."

Demanding jobs, family, and about a million other things will always fight for our time. Every single one of us is busy. The difference is making your health and nutrition a priority or not!
Luckily, my 28 Day Challenge won't hog all of your precious time. It makes it possible to make nutrition and exercise a priority!
My meal plan is simple and easy to follow and won't require hours of cooking fancy meals. It's flexible too so you can pick the meals that best suit you and your schedule.
If you do need to eat out, my fast food cheat sheet will help you learn how to navigate a menu and make the best choices to keep you on track so you don't throw your results out the window!
The HIIT based workouts included in this program are designed to boost your heart rate and get your metabolism burning in a minimal amount of time.
No need to spend hours and hours in the gym
Effective and efficient workouts
Minimal amount of equipment required
"Eating healthy is too expensive."
If I had a penny for every time I heard this one, I'd be living like a queen!
Ready for a myth buster? Eating healthy can actually be cheaper than your current diet, especially if your current diet consists of fast food.
The truth is, fast food and junk food are pretty expensive. Since it doesn't fill you up like whole, real food does, you have to eat more of it which means you have to buy more of it.
In my challenge, I give you a grocery store template so you'll know exactly what to get. You won't waste money on exotic ingredients or extra fluff. Just the basics! All the ingredients I use go a long way too.
"Healthy food tastes gross."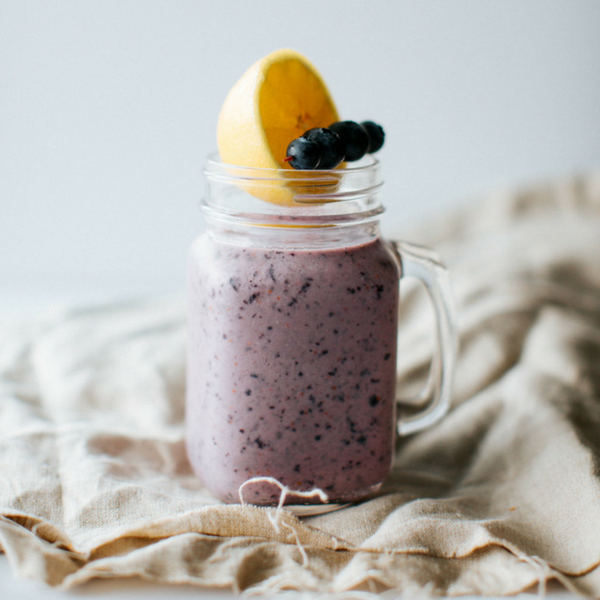 If you think a healthy food is "gross," then guess what? That's not the case with my challenge! I've picked only the most delicious recipes to please your taste buds. You're going to LOVE them.
Also, with my challenge you'll get a variety of meal options so you never have to eat things you don't like. You can stick to your favorites or try all of them!
The key to healthy eating is finding options that you enjoy. It IS possible!
I've incorporated IdealRaw Protein into this challenge for a reason, it's the best and it tastes amazing! As part of this challenge you'll learn just what makes IdealRaw Protein (and the other supplements!) so special and learn first hand how it can improve your life.
"I can't feed my family this stuff…they won't eat it."
If anyone has picky eaters in their family, it's me!
Unlike myself, my kids and husband are definitely NOT vegetarian. They don't like every veggie I stick in front of them either.
That's why I've included meals and recipes that will fit a variety of tastes and preferences. These recipes are healthy, yes, but that doesn't mean they aren't delicious!
These recipes are made of the kind of food that will reset your tastebuds and wake you up to the flavors and nutrition that a diet full of whole foods has to offer, while keeping you fully fueled and satisfied too.
"I'm too tired."
I get it. Life can be just plain exhausting at times! But you know what might be adding to your lethargy? A poor diet and lack of exercise!
Trust me, at the end of my 28 Day Challenge, you'll have more energy and feel amazing!
My challenge is filled with clean, healthy food that's easy to process and boosts the metabolism. Whole and healthy foods take longer to digest, keeping you energized and NOT hungry. You'll never feel sluggish!
My HIIT workouts are challenging, fast paced, and are sure to get rid of any afternoon slumps. You'll feel like an athlete!
"I'm not athletic and I don't know what I'm doing."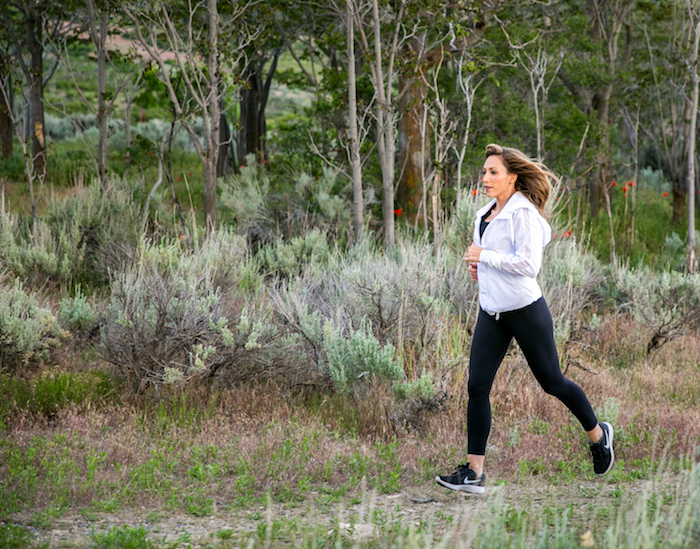 Lot's of people are scared to start a fitness program or change their lifestyle because they don't feel athletic enough or they don't fit the mold.
Have you ever walked into a gym before, stared at all of the machines and, thought about walking back out the door? If you have, you're not alone!
I'm here to tell you, a healthy and fit lifestyle is for anyone and everyone! You don't have to be a fitness genius or have a background in nutrition to be successful. You just have to be willing to learn! Here's why my challenge is perfect for newbies:
Each workout comes with an accompanying instructive video because there's nothing worse than feeling like you don't know what you're doing when it comes to working out. The worst! I'll demonstrate every move to eliminate any confusion.
Clean eating doesn't have to be complicated, and you don't have to shop at health food or specialty stores or live on a farm off the grid raising your own veggies to eat REAL food. I mean it when I say that clean eating and a healthy lifestyle is for everyone, and this challenge will show you how.
As part of this challenge, you'll become a member of our exclusive Eat Real Challenge private Facebook group with 24/7 access to a built-in support system of other challengers, as well as insider tips and additional support and coaching provided by me.
Wrapping it Up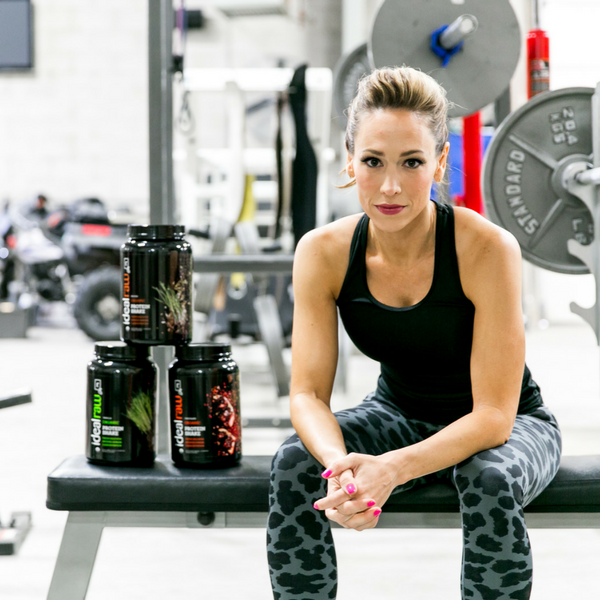 I've patterned this challenge after the way I actually eat and live my life every single day. As a fitness professional, a wife, and a busy mom too, I know what it's like to juggle different responsibilities and I know first hand that this challenge can work for you and help you make the kinds of positive changes that will impact your health in a big and lasting way.
I've laid out all the steps to help you do what it takes to finally de-junk your diet, get REAL about the foods you eat and take ownership of your health.
You're going to look and feel fantastic in just one month!
Click the banner below to signup and let's get started!