From cookies to crackers to pudding, chia seeds can basically be thrown into any recipe! That's why they are one of my most favorite seeds.
Chia seeds are also packed with nutrition benefits!  Chia seeds help build strong bones, are loaded with antioxidants, contain fiber and protein, and can aid in heart health.
We even included chia protein in our IdealRaw Organic Protein because it's one of the best plant sources of protein available.
Today I wanted to share some chia love and give you three simple but delicious chia seed recipes! Plus IdeaRaw Organic Chia Seeds are 50% off right now! Hope you love these chia seed recipes as much as I do!
Coconut Berry Chia Pudding

Ingredients: 
½ c unsweetened coconut milk
½ c unsweetened canned coconut milk
½ tsp. coconut extract
3 tbsp. IdealRaw Chia Seeds
2 tbsp. honey
½ c fresh mixed berries
Directions: 
Mix both coconut milks, coconut extract, honey, and IdealRaw Chia Seeds.
Pour mixture equally into 2 bowls or jars, cover, and refrigerate for at least 8 hours or overnight.
Top each pudding with ¼ cup of fresh berries and enjoy!
Serves 2. Serving size: 1 jar/bowl. Calories per serving: 275 / Protein 3g / Carbs 30g / Fat 16g
Chia Flax Crackers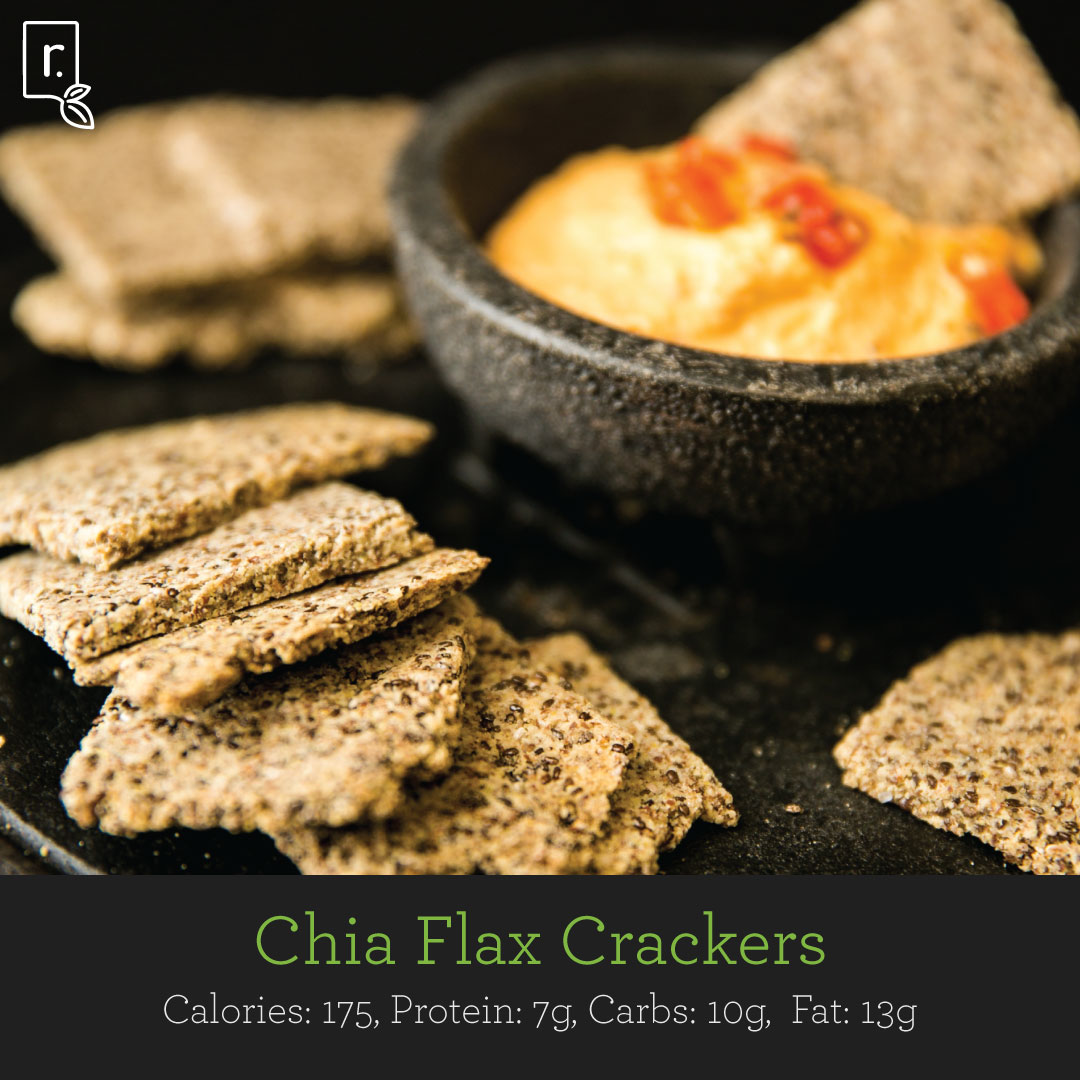 Ingredients: 
½ c almond flour
¼ c ground flaxseed
¼ c IdealRaw Chia Seeds
3 tbsp. water
½ tsp. ground sea salt
Directions: 
Preheat oven to 350 degrees F. Mix almond flour, ground flax, IdealRaw Chia Seeds, and ground sea salt until combined. Add water and mix until mixture turns into dough.
Place dough on parchment paper and roll out until very thin, about ⅛ inch thick. Using a pizza cutter or knife, cut dough into small squares (should be about 20 squares).
Bake crackers for 20-25 minutes or until golden and crispy. Let cool and enjoy! Store leftovers in an airtight container.
Serves 4. Serving size: 5 crackers. Calories per serving: 175 / Protein 7g / Carbs 10g / Fat 13g
Coconut Cashew Chia Cookies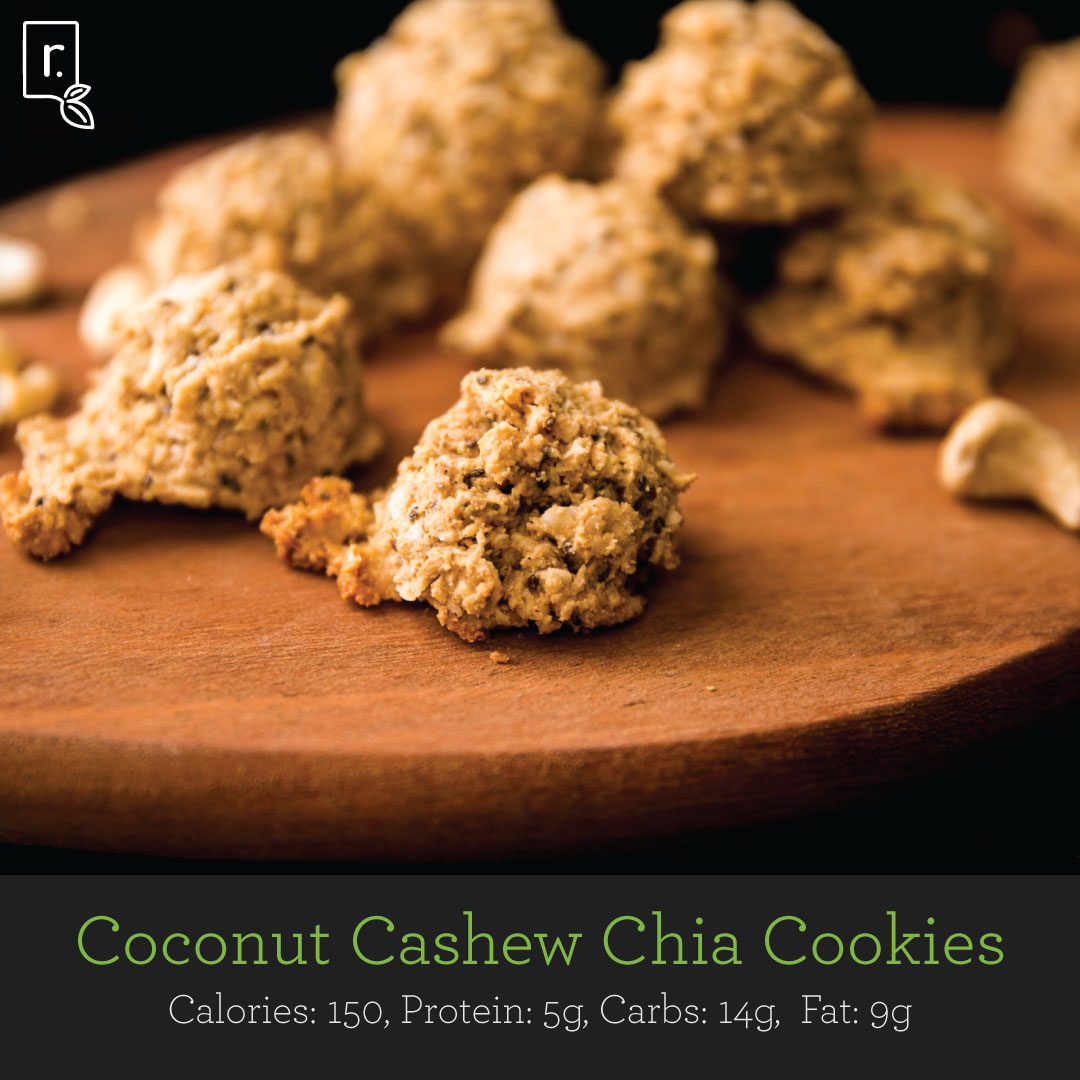 Ingredeints: 
½ c quick oats
½ c quinoa flakes
½ c unsweetened coconut flakes
1 scoop Vanilla IdealRaw
1 tsp. baking powder
¼ tsp. cinnamon
1 tbsp. IdealRaw Chia Seeds
½ c cashew butter
1 egg
¼ c pure maple syrup
Directions: 
Preheat oven to 350 degrees F. Grease a baking sheet with nonstick spray and set aside.
Mix oats, quinoa flakes, Vanilla IdealRaw, coconut flakes, baking powder, cinnamon, and IdealRaw Chia Seeds until combined.
Melt cashew butter in microwave about 30 seconds, or until drippy. Add to dry mixture along with egg and maple syrup.
Spoon cookies onto prepared baking sheet (should make about 2 dozen) and bake for 8-10 minutes or until golden. Enjoy!
Makes 24 cookies. Serving size: 2 cookies. Calories per serving: 150 / Protein 5g / Carbs 14g / Fat 9g
What's your favorite way to use chia seeds? Let me know in the comments!