Did you know that potatoes are poisonous if you don't let them grow and mature? Have you ever wondered who the brave soul was that ate the very first potato?
There are a lot of plants out there that you probably didn't know you could eat. Here are 5 weird, yet edible plants that you should try. I even have a recipe for each one!
Why You Should Try New Foods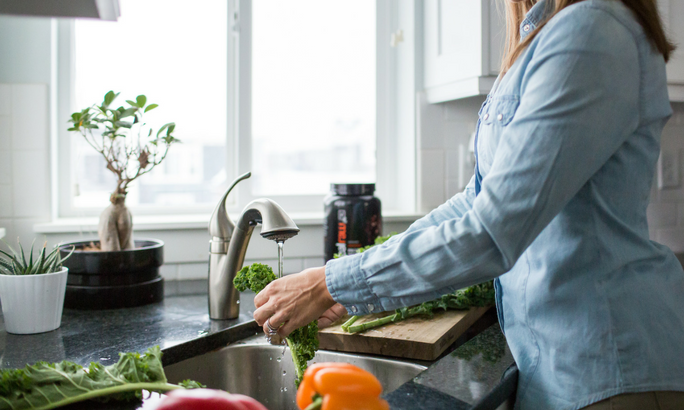 You shouldn't just limit yourself to the foods that are from your general area. The world is filled with exciting smells, tastes, and textures.
There are so many different edible plants that you may not know about, but might actually be your new favorite thing to eat.
Trying new foods offers you a lot of benefits:
Nutrient packages: Different foods mean different varieties of vitamins and minerals your body needs.
Excite the senses: New tastes and textures make eating fun!
Add Some Variety: New foods add variety to your diet and prevent bordom with meals.
It may be a little intimidating to stick something new into your mouth. Some people have a hard time choking down different textures. Others' imaginations can get in the way of what food they really would like.
I get it. I have four kids who can be picky at times. I myself don't like certain foods. When I come up with meal plans for my clients, I have to be mindful of their tastes and preferences too.
None of this should stop you from falling in love with something you've never had before. You'll never get the benefits of great edible plants if you don't try them!
5 Edible Plants You Didn't Know You Could Eat
1. Dandelions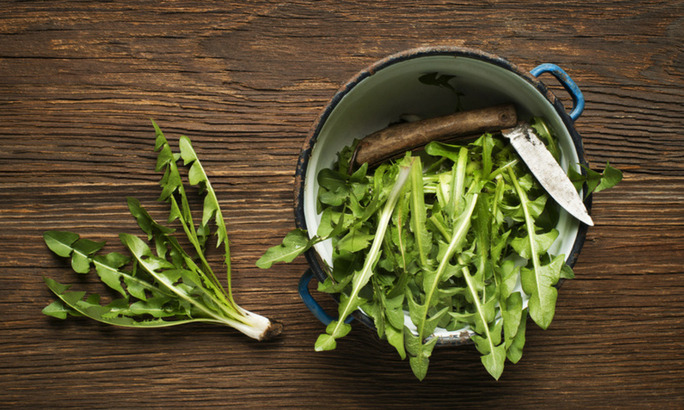 Yes, you can eat a weed. Dandelion has lots of benefits and is a great source of vitamins and minerals, including vitamins A, C, B6, K and fiber.
The great thing about dandelion is that you can use every part of the plant. The leaves, stem, and flower are all edible. This makes it a versatile pick to use in many different recipes.
Dandelion Flower Cookies
Ingredients:
½ cup coconut oil
⅓ cup pure maple syrup
½ cup apple sauce
1 cup unbleached flour or spelt flour
1 cup dry oats
½ cup dandelions
1 scoop IdealRaw Vanilla Protein powder
Directions:
Preheat oven to 375°F.
Combine coconut oil, pure maple syrup, apple sauce, and IdealRaw Vanilla Protein in medium bowl until mixed well.
Add in spelt flour, oats, and dandelion petals. Mix well.
Add spoonful amounts onto nonstick cookie sheet and bake for 10-15 minutes.
Let cool for 5 minutes and enjoy!
2. Cattail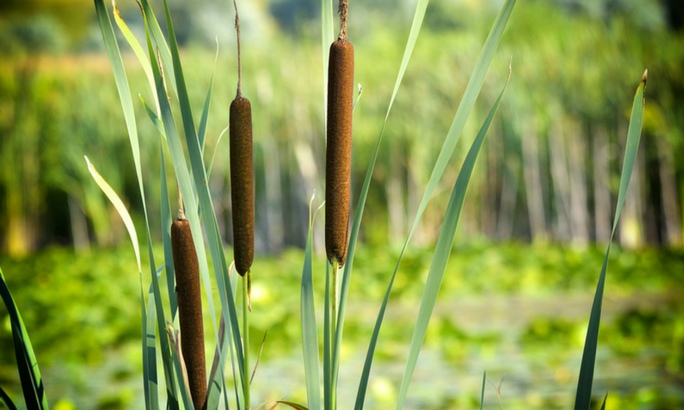 Cattails are a great source of vitamin A, B, C, phosphorous, potassium, and fibre. You can cook with the pollen, the root, the stalk, and even the top itself.
The pollen is great for baking, while the roots can be treated just like potatoes. There are so many ways you can eat cattail, and you probably didn't even know that they are edible!
Cattail Pancakes
Ingredients:
1 cup cattail pollen
1 cup unbleached flour or barley flour
1 tsp baking powder
2 tbsp ground flaxseed
½ cup raw honey
¼ cup coconut oil
2 ⅓ cup amond milk
1 tsp salt
1 scoop IdealRaw Vanilla Protein
Directions:
Combine light agave syrup, coconut oil, almond milk, and ground flaxseed in medium bowl and mix until flaxseed is distributed well.
Combine cattail pollen, flour, baking powder, salt, and IdealRaw Vanilla Protein powder in another bowl and mix.
Slowly add wet ingredient to the dry ingredients until there are no lumps in batter.
Add ¼ cup batter to nonstick skillet and cook until golden brown, flipping occasionally to cook evenly.
Serve with pure maple syrup and enjoy!
3. Mallow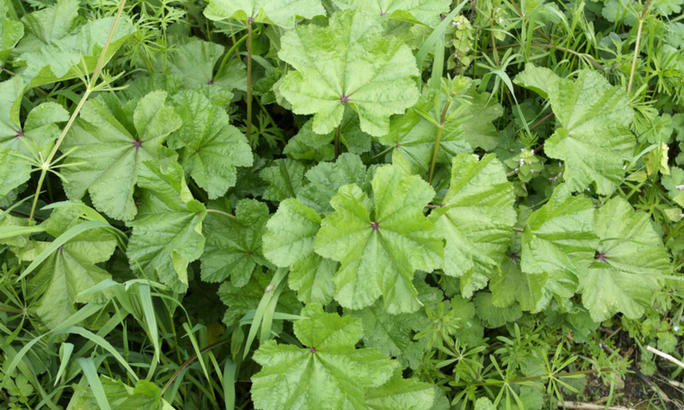 This common yard weed is actually packed with nutrients. Just like the cattail, you'll find that mallow is a good source of vitamin A, B, C, potassium, calcium and magnesium.
You can use all parts of the mallow as well. It can be used in different salads, or you can be more creative with it. It is virtually tasteless, so you won't have to worry about any bitterness or weird aftertaste.
Black Bean and Mallow Leaf Burgers
Ingredients:
8 cups mallow leaves
1 cup finely chopped portabello mushroom
1 medium onion finely chopped
1 large carrot grated
2 celery stalks
3 tbsp coconut oil
2 cloves garlic minced
2 cups/cans black beans
1 ½ cups almond flour
1 tsp dried rosemary
½ tsp chili powder
¼ tsp black pepper
⅛ tsp ground nutmeg
Salt to taste
½ tsp garlic powder
1 scoop IdealRaw Chocolate Protein
Directions:
Boil mallow leaves until soft, about 10 minutes. Then drain in colander and rinse under cold water. Squeeze excess water from mallow leaves and then chop into small pieces.
Add 1 tbsp of coconut oil to frying pan. Cook garlic over medium low heat until softened. Then add onion, mushroom, carrot, and celery. Cook until softened.
In a food processor, add black beans and IdealRaw Chocolate Protein Powder together, and then mash the beans. Afterwards, combine beans, veggies, ½ cup almond flour, and spices in a large bowl. Make sure everything is well mixed.
Spread 1 cup almond flour onto plate. Take mixture and make small, palm sized patties. Coat both sides in almond flour.
Place patties in fridge for 30 minutes so that they will hold together better while cooking.
Place remaining coconut oil into frying pan. On medium high heat, cook patties on one side until browned (about 5 minutes) and then flip and cook until other side browned.
Serve on your favorite bun with your favorite condiments and toppings and enjoy!
4. Kiwano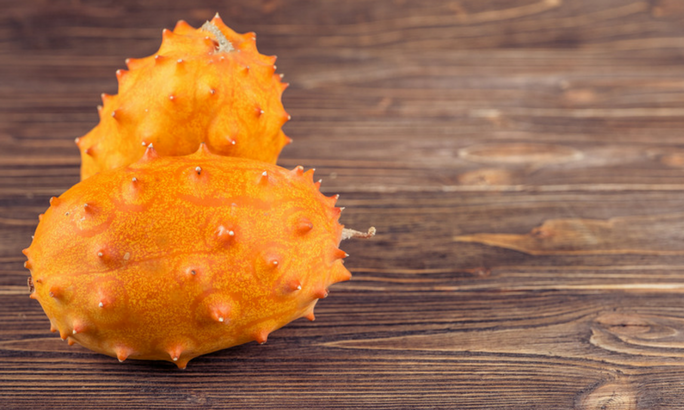 Kiwano is a freaky looking fruit. The inside is green and slimy with big, pumpkin like seeds. It tastes mostly like a mix of zucchini, cucumber, and kiwi, but as the fruit ripens, it ends up tasting more like a banana. It is a great source of antioxidants, vitamin A and E.
Kiwano Smoothie
Ingredients:
1 kwano — pulp only
¼ tsp stevia extract
1 scoop IdealRaw Vanilla Protein
1 cup unsweetened almond milk
1 cup ice
1 cup spinach or kale
Directions:
Combine ingredients in a blender until smooth.
Place in your favorite cup and enjoy!
5. Pawpaw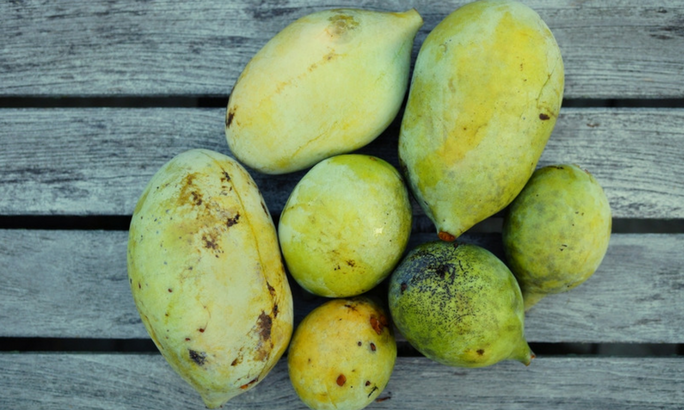 Every pawpaw fruit has vitamin B-6, thiamin, riboflavin, folate, and niacin. The pawpaw is also a source of vitamin C, magnesium, potassium, and even iron. The taste is similar to bananas, mangos, and cantaloupe, but with a more custard-like texture.
Pawpaw Bread
Ingredients:
1 tsp stevia extract
½ cup unsweetened applesauce
1 scoop IdealRaw Vanilla Protein powder
½ cup dairy free yogurt
1 ½ cups unbleached flour or spelt flour
1 tsp baking soda
½ tsp salt
¾ cup pawpaw mashed
¼ cup banana mashed
Directions:
Preheat oven to 350°F
Combine stevia extract, applesauce, yogurt, pawpaw, and banana. Mix well.
Add flour, baking soda, salt, and IdealRaw Vanilla Protein powder to wet ingredients and mix until there are no lumps.
Place mixture into nonstick bread pan and bake in oven for 1 hour.
Let sit for 15 minutes and enjoy!
A Delicious Ending
As you can see, our earth is filled with tons of exciting fruits and vegetables that we can eat!
If you're looking for unique edible plants, these five may be some easy ones that you can start with. Each come with many different benefits for your health.
Next time you see some weed growing in your garden, or see a weird looking fruit or vegetable at the grocery store, don't shun it! Pick it up and then take it home and see what you can do with it. You'll be surprised at just what you can find out there that is edible.
There really is no better way to get your vitamins and minerals in than through plants. That is why IdealRaw protein is made from only the best organic plants.