Do you know that feeling when you're in love?
It's that giddy, can't stop thinking about it, warm and fuzzy feeling.
Well, I have a little confession…
I think I'm in love with IdealRaw Organic Protein — and it's about time you fall in love with it too.
Of course, every relationship begins with a dating period. You know, to make sure the two of you are compatible.
I'm sure you have some questions about IdealRaw Protein Powder, and I've come prepared to give you some answers.
Partner With An Honest Protein.
Try IdealRaw Organic Protein!
-15g of clean plant protein
-Naturally sweetened with stevia
-Vegan friendly
1. Are There Any Artificial Sweeteners in IdealRaw Organic Protein?
There's a silent beauty that comes with IdealRaw protein powder.
It's packaged in a classy black tub with pictures of natural plant ingredients.
But of course, it's what's on the inside that matters most — and IdealRaw does not disappoint.
You won't find any artificial ingredients in a tub of IdealRaw Protein, and that goes for artificial sweeteners.
IdealRaw is sweetened with organic stevia, as well as the natural sugars from the fruits and vegetables that make up the protein powder.
So, if you're looking for something a little more natural, IdealRaw's ingredients should suite you just fine.
Each serving has only 2g of sugar, and like I mentioned, it comes from stevia and fruits and veggies, so your blood sugar won't spike like it would with other sugars.
2. Can Anyone Take IdealRaw?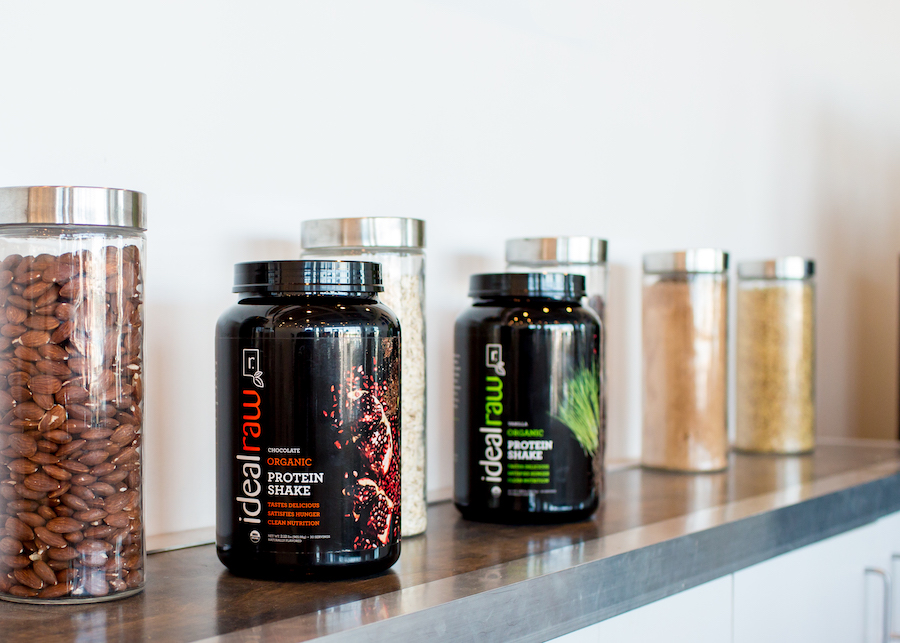 IdealRaw is one of the best protein powders available for people with specific dietary needs.
It's gluten, dairy, and soy free, which means that those of you with major allergies should be just fine.
Whether you're 6-years-old or 60-years-old, IdealRaw Protein is a great addition to any diet.
Don't even get me started on the taste!
If you've tried plant-based protein powders before, you totally know how nasty the taste can be.
But let me tell you, we spent over a year perfecting IdealRaw's flavor.
We wanted to give you a product that both your body and your tastes buds would enjoy.
As of right now, there are three delicious flavors:
Chocolate is my absolute favorite, and vanilla is great for cooking or baking. We also have many more flavors in mind, so stay tuned to find out what they are!
Here are a few recipes you may want to try. Just click here!
3. Can You Use IdealRaw as a Meal Replacement?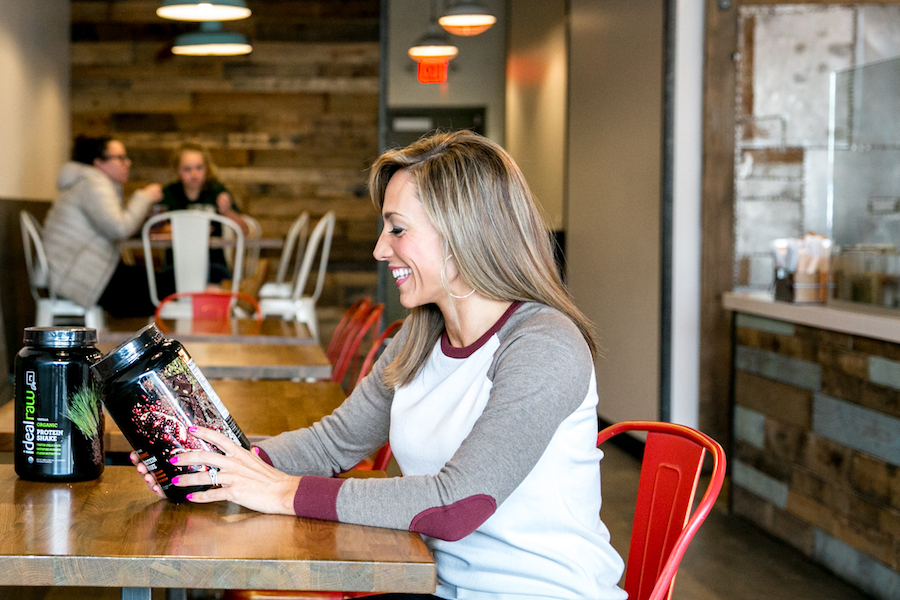 Yes, you can definitely use IdealRaw Protein as a meal replacement! Let me share a few tips that have helped me out.
Double up on the Scoops
If you want to make it a meal replacement, adding an extra half a scoop (or two) will do the trick. It will add on a few more calories, fats, and grams of protein to keep you fuller for longer.
Add a Vegetable
Vegetables are always a good idea to add to your protein shake.
Yes, IdealRaw ingredients are all fruits and veggies, but adding some spinach or kale will up the dose vitamins and minerals your body needs.
Throw in a Carb
A carb thrown into your shake will definitely make it a more complete meal.
I like to toss in some raw oats every once in a while. A whole grain or fiber cereal will also do the trick.
Any healthy carb thrown in will also help with your macronutrient count.
4. What Does "Natural Flavoring" Mean in the Ingredients?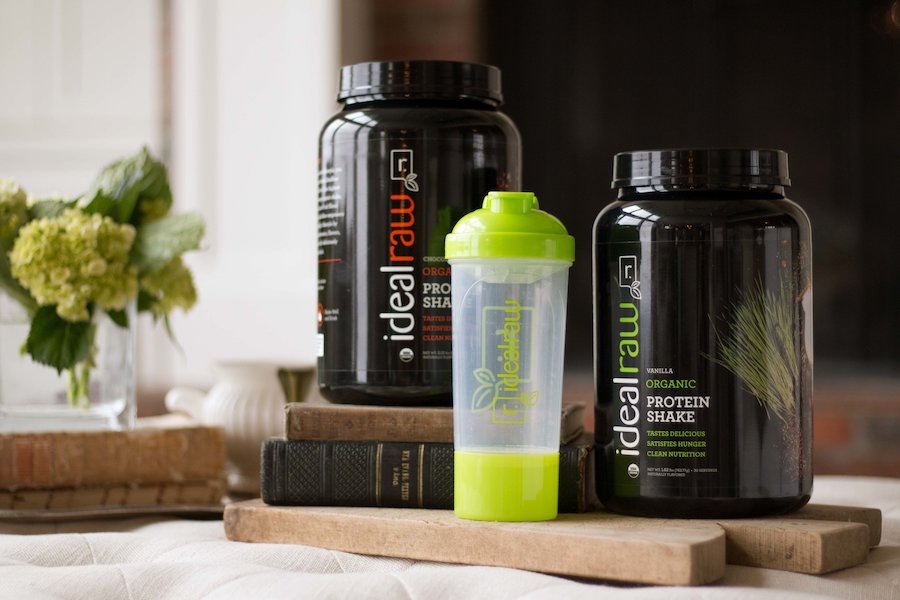 When you read "natural flavoring" in our Chocolate protein, you are actually getting cocoa powder.
With our Vanilla protein, you get the actual vanilla bean. Same goes for Mocha, the natural flavoring comes from coffee beans.
As we come out with more flavors, you can expect the flavoring to come from the actual source, there are no tricks or fillers.
5. Are There Any Programs With IdealRaw?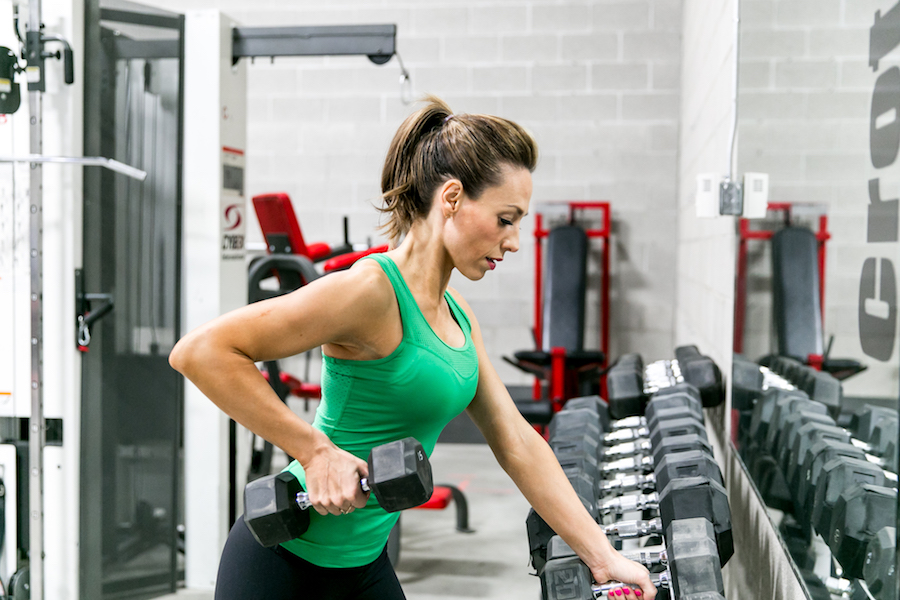 You better believe it! In fact, there are four different challenges you can choose from.
I've got two challenges available for FREE right now:
And my good friend, Bree, also known as the Mommy Trainer, has two of her own programs:
These programs are designed to help you eat healthier and feel better!
If you're looking to shed a few pounds, get more energy, or you just simply want to feel better as a whole, these programs will get you there.
And with IdealRaw Protein as the perfect companion to any of these challenges, you will definitely see results!
Wapping It Up 
IdealRaw Organic Protein is delicious! I can definitely tell you that much.
It's one of the cleanest, USDA-certified organic plant proteins you'll find on the market, and you won't find a better price for a high-quality protein powder.