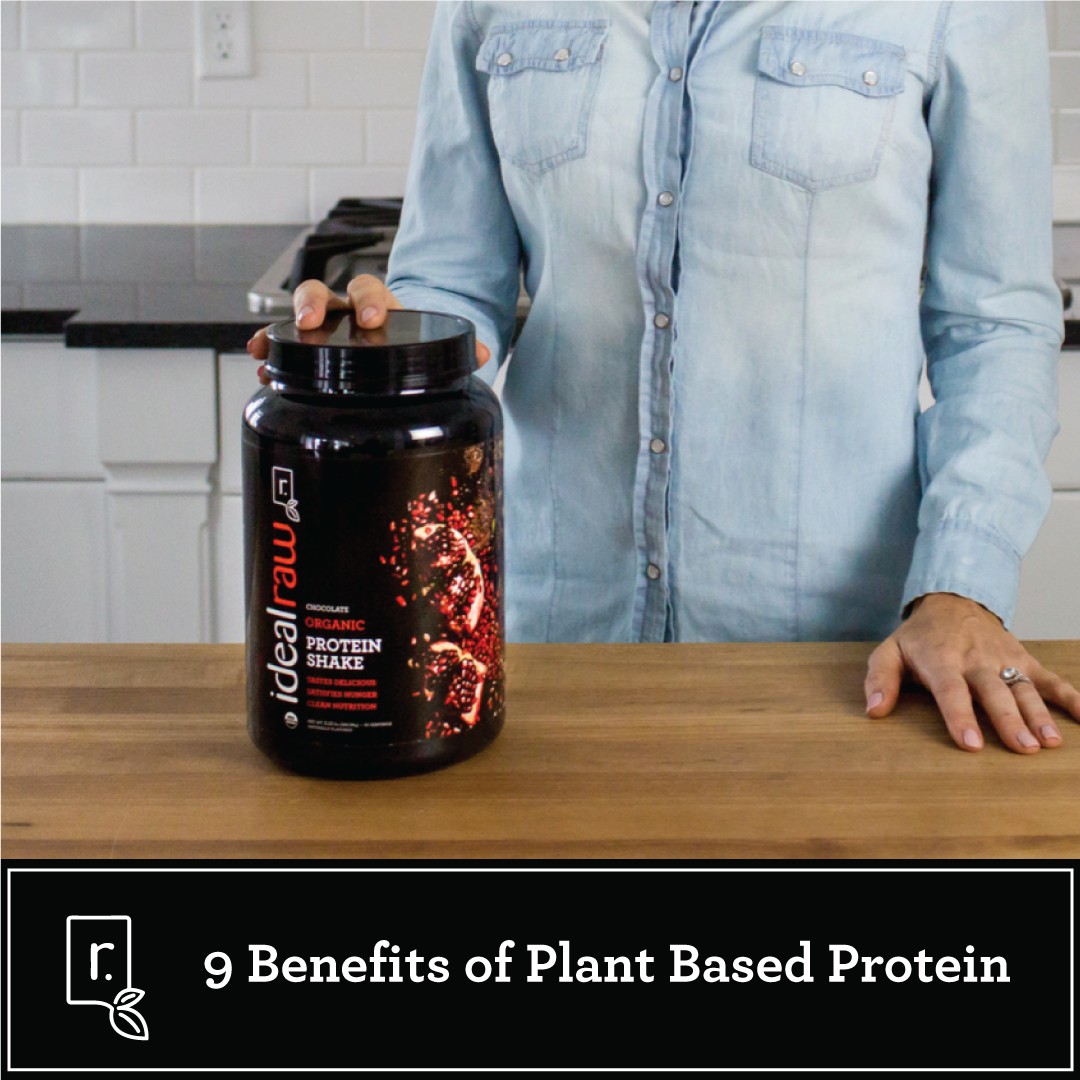 Did you know without protein we would cease to function?
Yikes. No wonder as health and fitness experts we stress the importance of protein so much.
That fact being said, you shouldn't go pound 12 pounds of meat right away. Where you get your protein can be just as important!
My favorite protein source and what I recommend to clients is getting your protein from plant sources. IdealRaw Protein is one of my staple ways to get enough protein in my diet.
I'll tell you why in just a minute, but first let's talk about protein powders.
Organic Vegan Protein🌱
IdealRaw Organic Protien is delicious, plant-based, and a smooth taste and texture that you're sure to love!
A General Look at Protein Powder
Protein powder is such a good option if you're looking for more protein in your diet! It has been around for years now, and most of us think only those huge bodybuilders buy and use it.
There are also many different types of protein powder. You can easily find whey protein, soy protein, and plant-based protein powder at your local health food store.
All forms are designed to do the same thing, though, just with different ingredients.
Protein powder is helpful for people other than those super buff guys you see at the gym all the time. It can help with weight loss, as well as provide you with an extra source of protein you may not be getting enough of every day.
If used correctly, protein powder has some major health benefits attached to it.
But whey is a source of digestive issues for many people, can cause allergies, and it's not vegan-friendly. And soy protein has it's own set of potential issues (you can read more on that here).
So what's the solution? Soy-free plant-based protein!
Related: The Difference Between Soy Protein & Plant-Based Protein Powder