Tell me if this sounds familiar:
You're trying to pick out a quality clean protein supplement for you and your family. You've been looking online, in health food stores, everywhere!
You pick up a tub of protein and being your health-conscious self, you turn it around to read the label.
The front has all these flashy slogans and claims, promising it's the best protein powder in the world, but you know better than to believe that.
Skimming through the ingredient label, you find more words you can't pronounce than ones that you can.
Fillers like maltodextrin and soy stand out to you, and you start to wonder about what chemicals and other cheap hidden ingredients could be in this tub.
Disappointed and frustrated, you put the tub down and continue your search for the perfect clean protein powder.
Feel Like Most Protein Powders Try to Hide What's Inside?
I've been there. I've spent tons of time searching for a healthy, organic, plant-based protein powder that wasn't trying to trick me with fancy marketing.
That's why I teamed up with IdealRaw to develop a transparent and clean protein powder. You should know exactly what your getting, and we have nothing to hide!
Trying To Lose Weight?
IdealRaw Protein Can Help.
-100% plant based
-Filling & extremely delicious
-Superfoods for added nutrition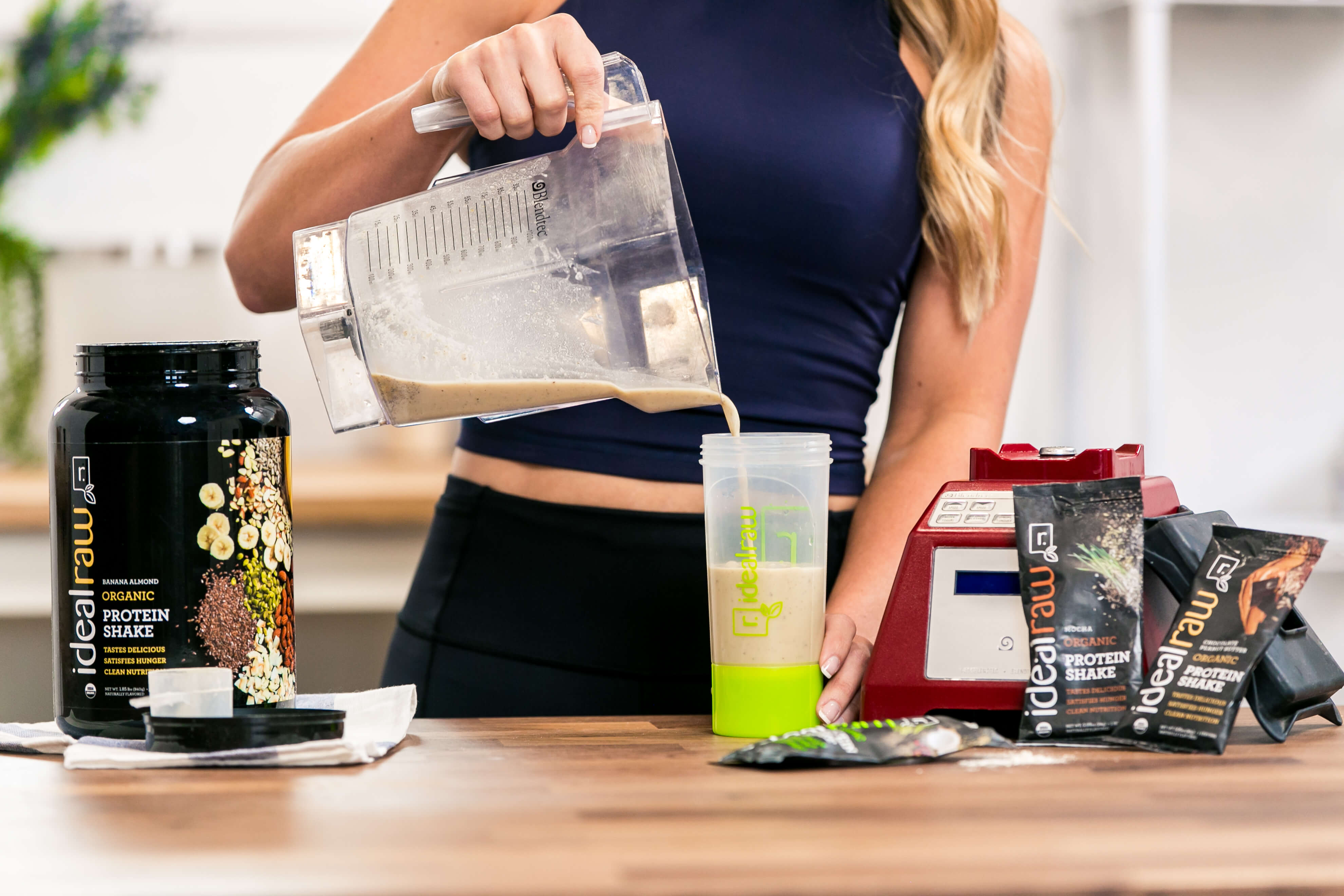 What Is IdealRaw Protein?
IdealRaw is an organic plant-based protein I helped create with the IdealRaw team. It's non-GMO, vegan, and gluten, dairy, and soy free.
It's made from real plant proteins like chia, brown rice, sunflower pumpkin, and flax and sweetened naturally with stevia.
It's so nutritious and it tastes amazing!
We knew there were people out there who preferred plant based protein, but were being let down by low-quality ingredients and a nasty taste.
So, we went ahead and solved the problem!
How Should I Use IdealRaw Protein?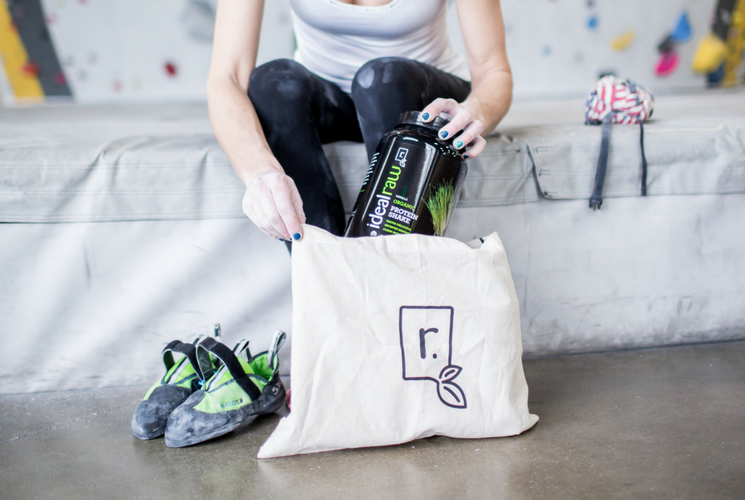 The beauty of IdealRaw is you can use it for a variety of goals, preferences, or needs.
Want to lose weight? 
Try IdealRaw as a meal replacement with berries and coconut added in.
Want to build muscle? 
Enjoy IdealRaw as a post workout shake to supply your body with the protein it needs to burn fat and build muscle.
Want to eat healthier? 
IdealRaw protein can be your fist step towards a healthier lifestyle. Use it any time of the day to get a burst of plant infused nutrition.
Most of us who are active could all benefit from more protein. IdealRaw organic protein provides a convenient and natural way to increase our protein intake.
There's no right or wrong way to enjoy IdealRaw Protein!
What Are The Ingredients In IdealRaw?
Remember stumbling through hard to read ingredient labels, trying to figure out what those unpronounceable words are?
It's pretty concerning. If you can't pronounce it, chances are it doesn't belong in your body!
Now, take a look at the IdealRaw Protein ingredient list:

Much easier to read, right? You'll recognize every ingredient because it's REAL FOOD!
When I helped create this shake with the IdealRaw team, I knew how important it was to include real ingredients in a plant based shake.
You WON'T find any artificial flavors, coloring, sweeteners, or chemicals in IdealRaw protein. None!
You WILL find organic protein sources and superfoods, like cranberries, broccoli, wheat grass, and even beets.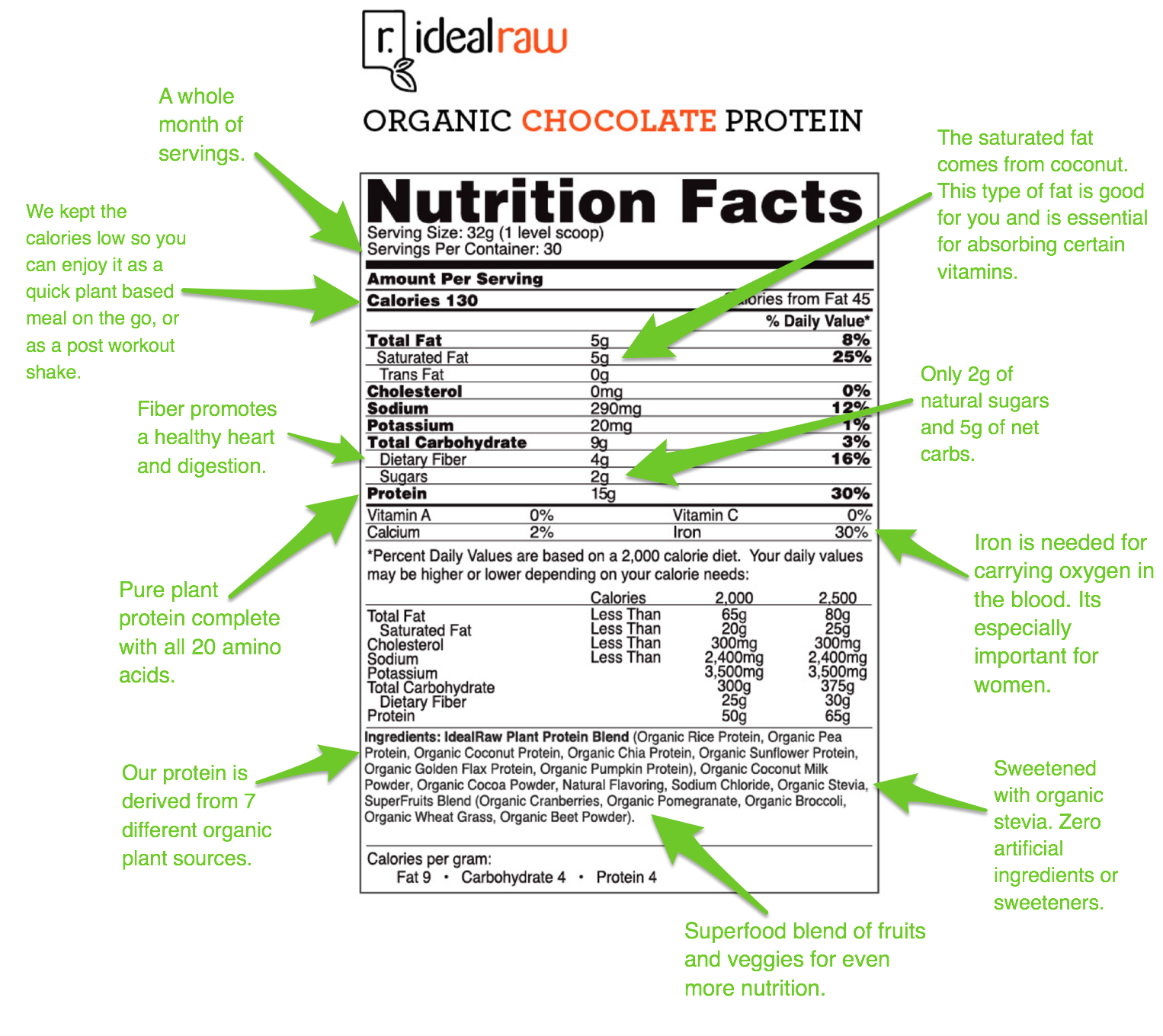 Each shake is like having a plant-based meal or snack and leading you one step towards a healthier life.
How Many Servings Are In A Tub?
Sick of overpaying for organic protein that disappears in less than a month, because they give you limited servings?
Yeah, I think that's messed up too.
Unlike most plant protein powders that give you only 20, 15, or even 10 servings per container along with a big price tag, we believe in giving more for less.
Each IdealRaw Protein tub contains 30 servings of clean protein for a competitive price and a money back guarantee.
It takes about 30 days to create a new healthy habit, and we wanted IdealRaw Protein to help you the whole 30 days with whatever you are wanting to improve in your life.
Whether it's eating more plant based foods or providing fuel for your active lifestyle, IdealRaw can give you the nutrition your body needs.
I personally use it every day, either as a post workout protein shake, or to create yummy treats that my family loves.
What Is IdealRaw Sweetened With?
IdealRaw organic protein is naturally sweetened with organic stevia.
You've probably noticed there are 2g of sugar in IdealRaw and might be wondering why a healthy organic shake contains sugar.
Don't worry, we didn't add any sugar. It simply comes from some of the superfoods we included in the shake, like organic pomegranate and cranberries.
I know that for many a protein shake free from artificial sweeteners is important. We wanted to give that option to people and steered clear from anything artificial.
Since It's A Plant Protein, Does It Taste Like Dirt?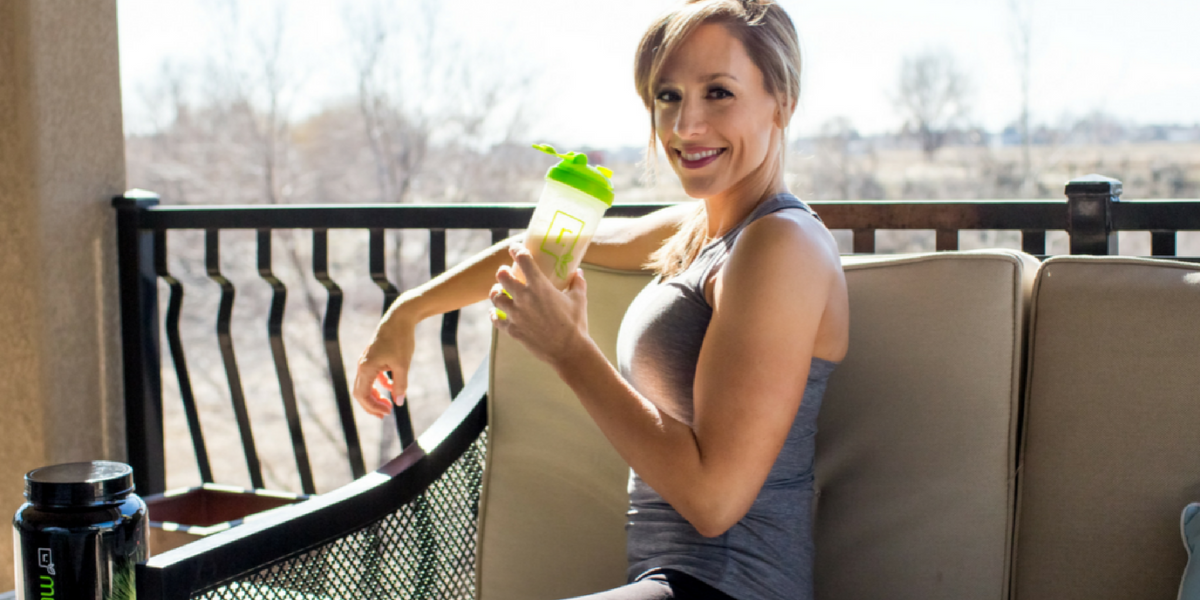 Plant protein is famous for tasting like, well, plants!
The IdealRaw team and I figured there had to be a way to make a healthy plant-based protein taste good without adding a bunch of sugar.
It took a while and lots of failed formulas but we finally created the world's best tasting clean protein made from plant proteins.
But you don't have to take my word for it, just look what actual customers have said about IdealRaw organic protein…
"So excited! Just tried them both and I have to say they are amazing! Thank you SO much IdealRaw for creating such a high-quality product." -Kelly C
"You know IdealRaw is a freaking amazing protein powder when you use it to cover up the leftover disgusting protein powders still taking up space in the cupboard." –Kaiytlin D
"It's so good! I like crave it!" -Kelsey S
"I had the chocolate Ideal Raw after my workout…soooo good!" -Martha V
Do You Have Recipes That Use IdealRaw?
Recipes just happen to be one of my favorite things. Along with the IdealRaw team, I've created lots of delicious recipes using IdealRaw organic protein.
Here are some of my favorites!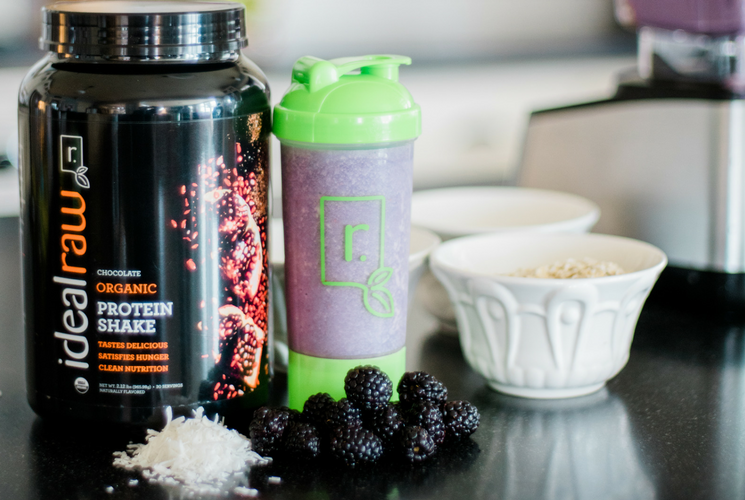 1 c – fresh blackberries
½ – medium banana
2 tbsp – unsweetened organic coconut flakes
2 tbsp – oats
1 scoop – IdealRaw Chocolate Protein
1 tbsp – agave
½ c – unsweetened almond milk
Directions:
Add ice, blend, and enjoy!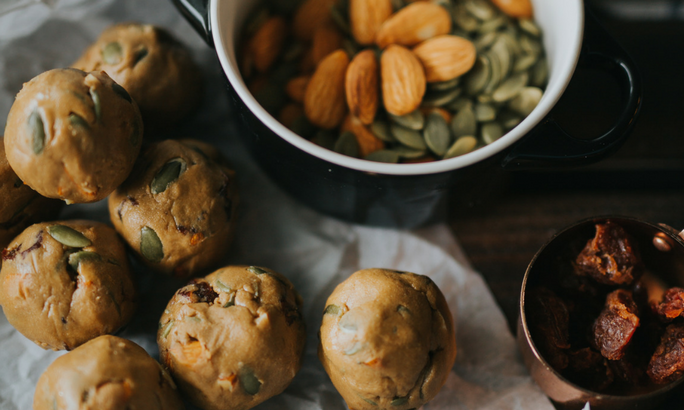 ½ c – organic sunflower seed butter
1 scoop – IdealRaw Vanilla Protein
¼ c – raw almonds, chopped
1 tbsp – pure maple syrup
¼ c – baby pumpkin seeds
¼ c – dried cherries
Directions:
Mix sunflower seed butter, IdealRaw Protein, almonds, and maple syrup.
Fold in pumpkin seeds and cherries. Roll into 9 equal bites. Store in refrigerator. Enjoy!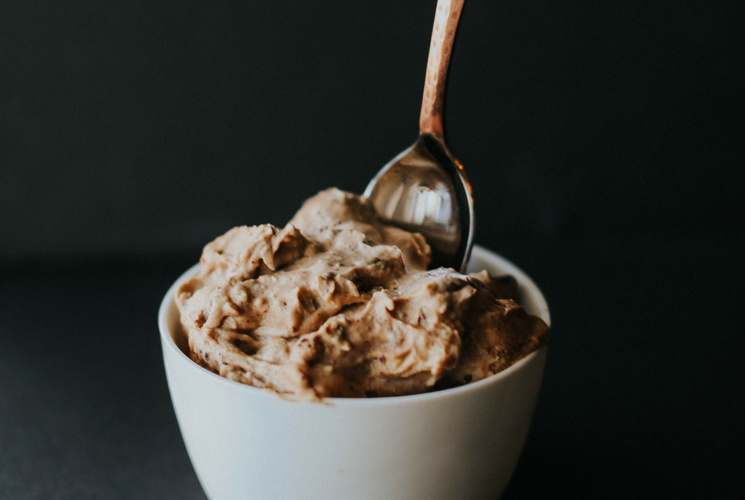 1 c – raw cashews
1 c – unsweetened almond milk
1 scoop – IdealRaw Vanilla Protein
¼ c – peanut butter
¼ c – vegan chocolate chips
Directions:
Soak cashews in water for at least 1 hour. Drain. Blend cashews, almond milk, Vanilla IdealRaw Protein, and peanut butter until smooth. Stir in chocolate chips. Pour into loaf pan and freeze about 2 hours, or until solid.
Blend until smooth and pour back into loaf pan. Freeze for 30 minutes, or until it reaches scooping consistency. Enjoy!
You'll find more recipes on the IdealRaw blog here, and on my Instagram.
Your Search For Clean Protein Is Over
Here at IdealRaw, we believe in being transparent. We believe that everyone should know and understand what's in their food and what they are putting into their bodies.
We have nothing to hide! It's our goal to be the best in clean nutrition and provide healthy options for all people, everywhere.
Right now you can try IdealRaw chocolate or vanilla for a discounted price, but it won't last long!
Trying To Lose Weight?
IdealRaw Protein Can Help.
-100% plant based
-Filling & extremely delicious
-Superfoods for added nutrition