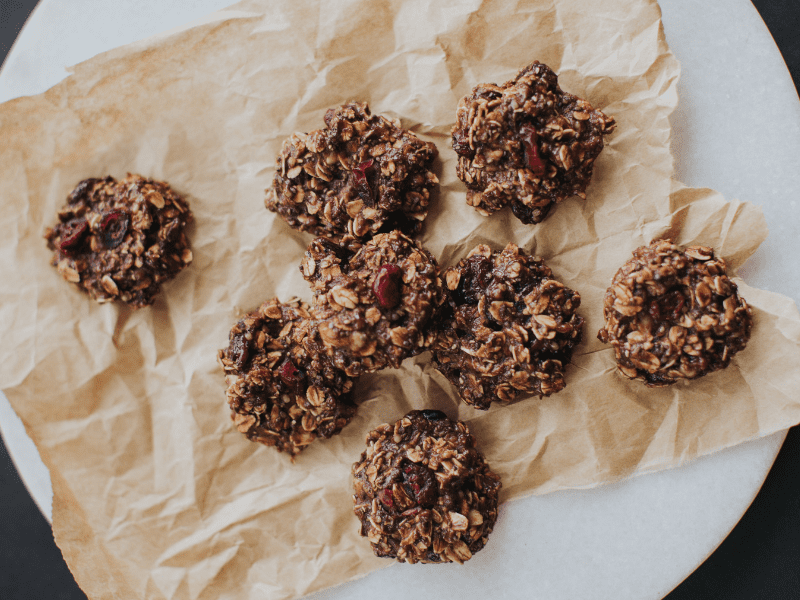 Ingredients
2 very ripe bananas (medium sized)
3/4 c rolled oats
1 scoop Chocolate IdealRaw Organic Protein
1 tbsp. unsweetened cocoa powder
1 tbsp. chia seeds
1 tbsp. hemp hearts
1 tbsp. ground flax
2 tbsp. dried cranberries
Directions
Line a baking sheet with parchment paper.
Mash bananas in a bowl with a fork and set aside.
In a separate bowl, combine oats, protein, cocoa, chia seeds, hemp seeds, flax, and dried cranberries.
Stir dry ingredients in with the banana mixture until everything is combined.
Spoon out the cookie mixture onto a baking sheet one tablespoon at a time. Flatten them out after you drop them on the baking sheet. You should have 12 cookies.
Place in freezer for 15 minutes, or until cookies hold their shape.
Serve immediately or store in the freezer and allow a few minutes to thaw before serving. Great for on the go!