The perfect meal has a balance of nutrients: fats, carbohydrates, and proteins. But the perfect meal plan means a little more than balancing these macronutrients. It means considering fibre, vitamins, types of fats, sources of nutrients, and more. It can seem complicated, but here is my one secre to the perfect meal plan.
My Story
I'm an ISSA certified personal trainer, fitness nutrition specialist, and lifelong vegetarian. But I struggled with my weight for years. My diet was the biggest problem because I had no idea how to eat. Sure I was eating some fruits and veggies, but I was also eating plenty of ice cream, processed food, and very little protein.
It took a while, but I finally learned how to fuel my body and to lose weight for good. All while eating a plant-based diet. Now I'm going to help you to do the same.
The Secret To The Perfect Meal Plan: Protein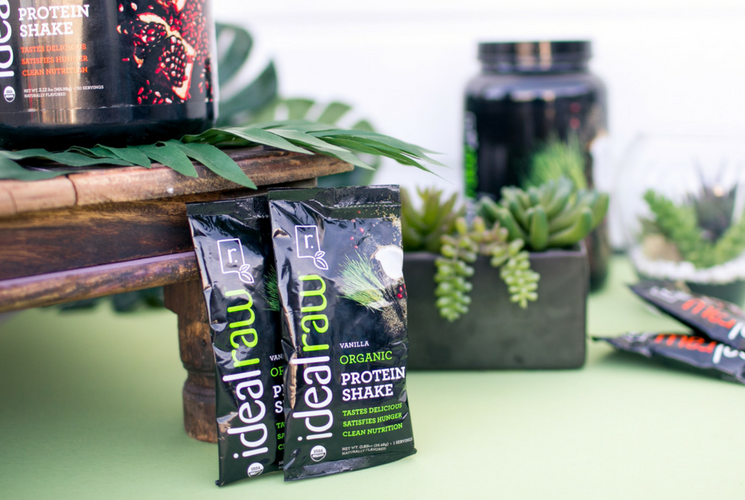 After I learned the importance of protein in the diet, it made all the difference in my transformation!
Before carbs and fat had been my main source of fuel, I had no idea that protein was important and wasn't eating enough of it.
I started incorporating way more protein into my diet and whole sources of fruits, veggies, grains, and fats. I was able to lose the weight and feel great!
After reaching my goals, I became fascinated with all things nutrition and fitness. I wanted to help others the way my trainer had helped me and learn everything I could.
That's why I got certified as a personal trainer and nutritionist and began taking on clients.
I helped them learn what sources of protein were best, how much carbs and fat to eat, and how to prepare veggies in ways that are delicious!
Related: Can IdealRaw Protein Help You Lose Weight?