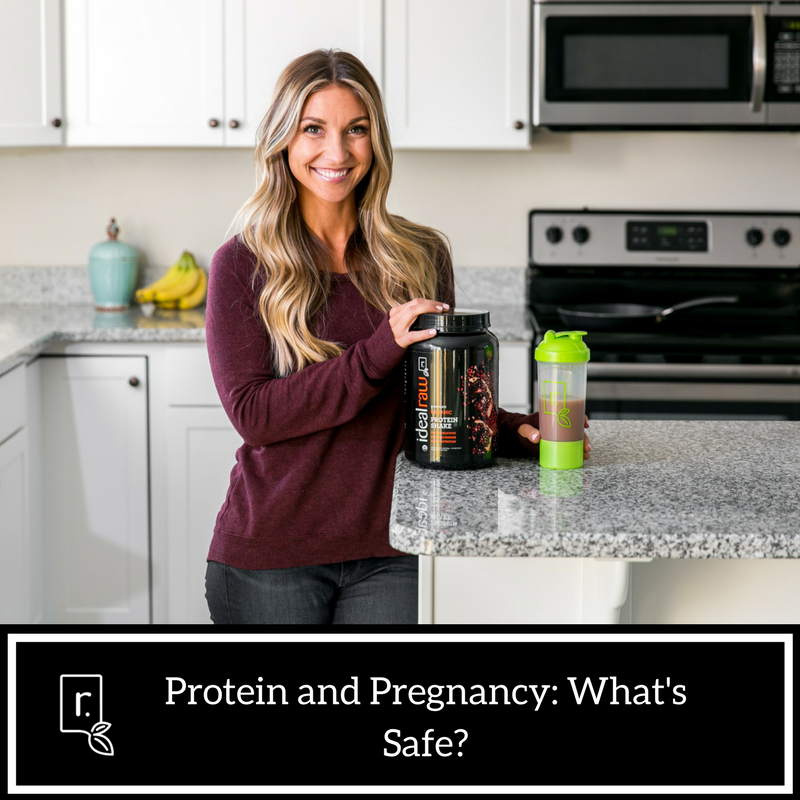 Pregnancy and motherhood is an exciting time in a woman's life.
I mean, growing a fully functioning little human is pretty incredible!
Of course with pregnancy comes changes in nearly every aspect of the mom to be's life, including her diet.
Some foods are encouraged and essential while others should be cautioned or completely avoided.
One food that has a lot of debate around it is protein powder. Is it safe for pregnancy and nursing? Or should it be avoided?
Although you should ALWAYS consult with your doctor before taking any supplement, I want to help you answer this question and what's going to be best for you and your baby.
What Should be Avoided During Pregnancy?
According to the American Pregnancy Association, foods that shouldn't be consumed while pregnant include:
Raw or undercooked meat
Deli meat
Certain seafood, especially kinds that are smoked, raw, or likely to contain higher levels of mercury
Raw shellfish
Raw eggs
Soft cheeses including feta, brie, and gorgonzola
Unpasteurized milk
Caffeine drinks
Alcohol
Tobacco
Drugs
Unwashed produce
The ISSA recommends avoiding and limiting supplements (including protein powders) that are high in artificial ingredients, fillers, and preservatives when pregnant.
What Foods Does Your Body Need During Pregnancy?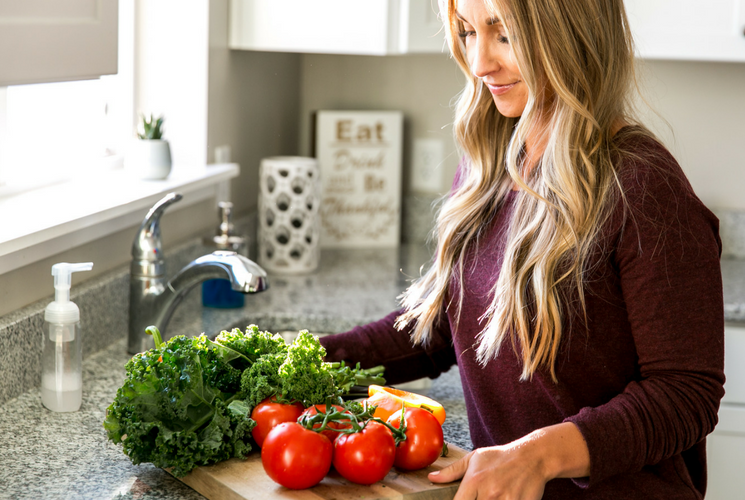 Growing a human requires a healthy diet full of whole, nutrient-rich foods.
As you might have guessed, fruits and veggies are on the top of the list!
Whole fruits and veggies, especially of the organic variety, give your body the vitamins and minerals your body needs to nourish yourself and your growing baby.
Some of these essential vitamins and minerals include…
1. Folate
Folate is needed to support the placenta and prevent neural tube defects. You'll find folate in dark leafy veggies, beans, cauliflower, asparagus, citrus fruits, and beets.
2. Iron
You need iron for healthy blood. It can prevent low birth weight and premature delivery. Iron is found in beef, beans, lentils, spinach, cashews, pumpkin seeds, prunes, and tuna.
3. Vitamin B6
If you want to avoid morning sickness, getting enough B6 can help! It also helps with red blood cell formation and nervous system functioning. B6 is found primarily in potatoes, spinach, trout, peanut butter, walnuts, hazelnuts, avocado, beans, bananas, and salmon.
4. Vitamin C
You need vitamin C to absorb Iron and to build a strong immune system. It acts as an antioxidant in the body fighting free radicals. You'll get vitamin C in green leafy veggies, broccoli, mango, bell peppers, citrus fruits, lemons, limes, potatoes, peas. Just to name a few.
5. Calcium
A growing baby needs a lot of calcium. If you're not getting enough in your diet, this calcium can be leached from your bones and nobody wants that! Get calcium from leafy greens, beans, broccoli, turnips, and dairy foods.
Of course, you should be getting enough and a balance of all the vitamins and minerals. But these are a few to be emphasized!
Protein and Pregnancy: Do You Need Protein When You're Pregnant?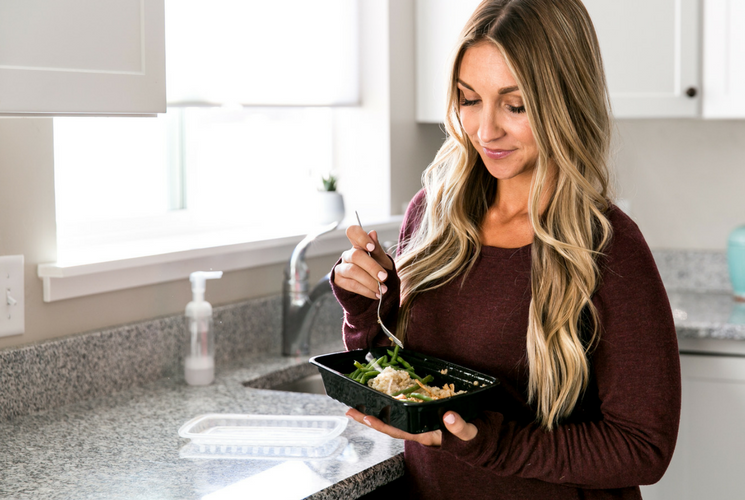 In one word, absolutely!
If protein is essential when you're NOT pregnant to build, repair, and keep your body running strong then you better believe it's even more important when you're pregnant and have two bodies to keep up with.
During pregnancy, your protein requirements increase to at least 75g of protein daily.
The important question isn't if you need protein, but what sources you should be getting it from.
Looking for a natural protein powder?
Try IdealRaw Organic Protein!
-15g of pure plant protein
-ZERO artificial ingredients
-Amazing taste