Pumpkin Curry Soup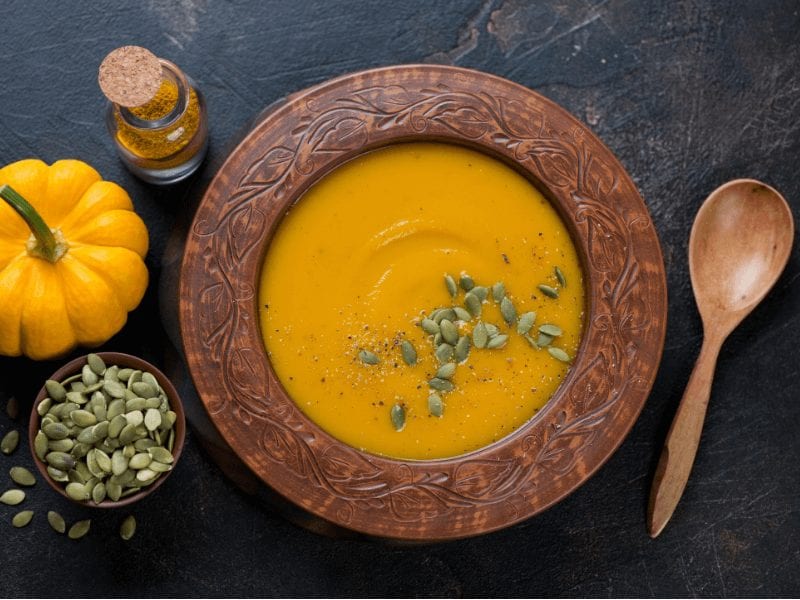 Ingredients:
1 1/2 large onions, thinly sliced
1 tbsp. vegan butter or coconut oil
1 16 oz can pure pumpkin purée
4 c vegetable or "no chicken" broth
1/2 tsp. sugar or stevia
1/2 tsp. curry powder (or to taste)
1/8 tsp. nutmeg
1 whole bay leaf
Fresh parsley
2 c non-dairy milk
Salt and pepper to taste
Directions:
Melt butter, sauté onions 10-15 minutes until soft and golden. Stir in pumpkin purée, broth, and seasonings. Simmer uncovered for 15 minutes, stirring occasionally. Transfer to a blender (or use hand blender) to purée soup. Transfer back to pot and stir in milk. Simmer another 15 minutes.
Makes 4 (1 cup) low-calorie servings.