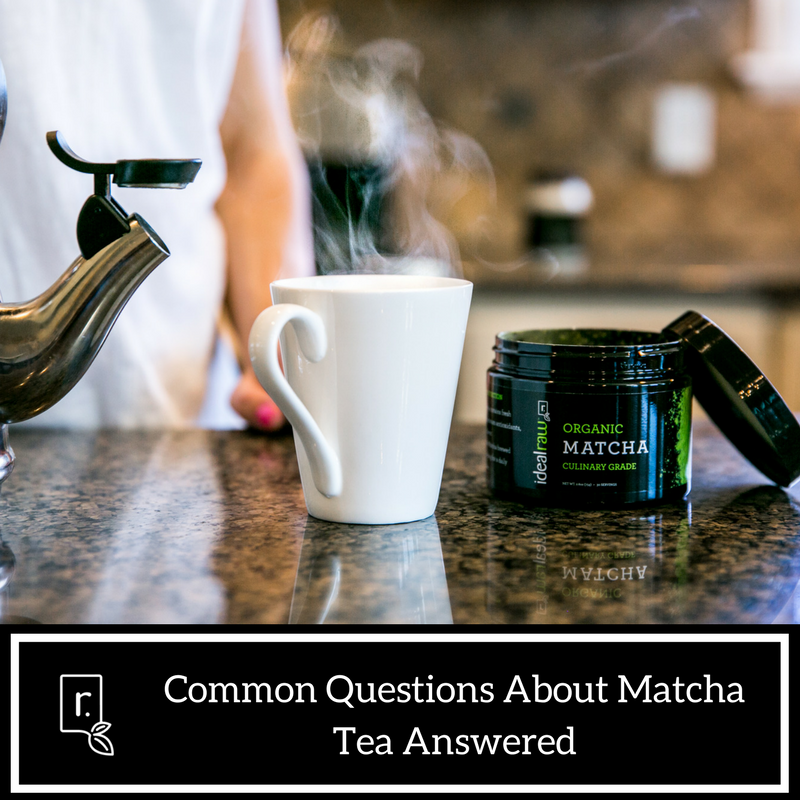 Wondering about that green tea drink everyone is drinking and talking about?
It's called matcha, and it's basically the new coffee! It has some pretty awesome health benefits too.
Here is a comprehensive look on matcha, what it is, where it comes from, and why you might include it in your daily routine.
What is matcha tea?
Matcha (pronounced ma-cha) is a form of green tea that is grown in Japan.  It literally means "powdered tea." It's produced in a unique way so it retains a beautiful, rich green color and flavor.
It's been used in Japan and China for centuries for its health benefits and to help with ailments.
What are the benefits of matcha tea?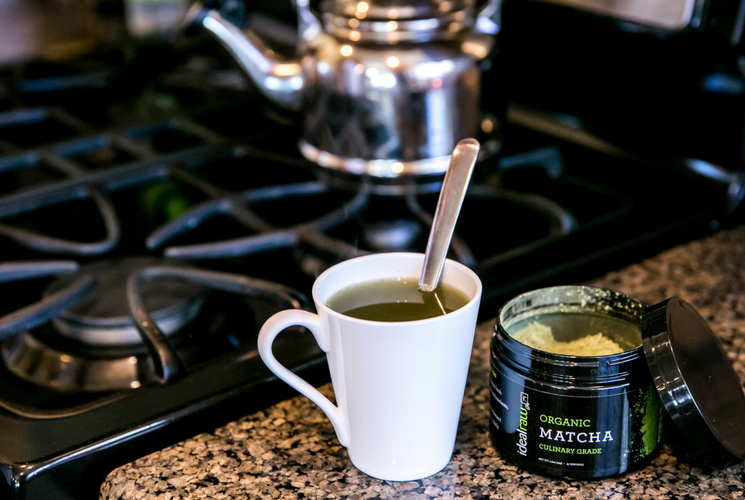 Matcha is FULL of awesome benefits. It's not just any herbal tea!
Matcha contains three times the amount of EGCG than regular green tea. Wondering what on earth EGCG is? It's an antioxidant that helps boost the metabolism, especially during exercise!
One or two cups of matcha could boost your metabolism up to 17% according to one small study.
Matcha not only boosts metabolism but boosts energy! It's a more mellow and gradual boost in energy than a cup of coffee. You'll feel less buzzed and more focused and won't experience any crashes later on.
Matcha contains L-Theanine, an amino acid found mostly in teas, that works with the caffeine to provide a calmer and more focused energy. No jitters here!
Matcha has 10 times the antioxidants than a cup of regular green tea, which helps control blood sugar, and cholesterol levels.
Its high antioxidant count can also help improve your immune system and detoxify the body. It also contains in vitamin C, selenium, chromium, zinc, magnesium, fiber, and chlorophyll all of which can aid in a healthy body!
Why drink matcha?

There are literally a million teas, elixirs, and health drinks out there, so why choose matcha?
Besides what I've already covered, matcha is a great natural way to improve your life.
It can replace coffee and coffee stained teeth, it can work as your natural caffeine pre-workout, or it can be your way of boosting your daily dose of antioxidants.
It's relatively inexpensive considering its benefits, and it can be used in a variety of ways!
What does matcha taste like?
Matcha tastes similar to green tea, but is stronger in flavor and a little creamier. It's pretty earthy, but can be sweetened up or included in recipes if you don't like it plain!
Most people find it has a pleasant taste and especially enjoy it as an iced tea or warm latte.
How do you use matcha?
You can use matcha (as long is its culinary grade) in just about all of your cooking and recipes. Popular ways to consume it are in a teas, lattes, or in baked goods.
Here are some of our most popular matcha recipes!