Hey there, I'm Lisa Danielson, also known as Veggie Lisa. I'm a Certified Specialist in Fitness Nutrition, a lifelong vegetarian, and certified personal trainer.
Maybe you've done some of my clean eating programs or maybe you haven't. Health and nutrition have been a part of my life for so long, It's a HUGE passion of mine! I've been able to help thousands of individuals just like you lose weight, feel great, and eat right!
I've experienced the benefits of better health and weight loss through a clean diet and exercise and I want YOU to be able to feel amazing in your own skin too. That's why I've created my new 28 Day Eat Real Challenge, so you can improve your health and lose weight starting now!
Join my NEW 28 Day Challenge!
Lose weight, get fit, and improve your health in just 28 days!
I designed my 28 Day Eat Real Challenge to help you learn how to eat healthy, clean, REAL foods so you can look and feel your best. Let's be real for a second. The most difficult part of any healthy lifestyle transformation isn't necessarily exercise, it's the nutrition! In this challenge, you can lose weight, tone up, and gain energy all through a healthy, sustainable diet and quick and effective exercises!
With my challenge you'll get:
A delicious meal plan that's flexible.
My 28-day workout plan with quick workouts that you can do ANYWHERE.
A fast food cheat sheet so you make healthy choices while eating out.
 A grocery store template to make shopping a cinch.
Private community support and motivation.
Access to me to get your questions answered!
This challenge has everything you need to get started. Whether you're a complete newbie or nutrition and exercise pro, this challenge will help you get the results you want to see!
What Can You Expect From This Challenge?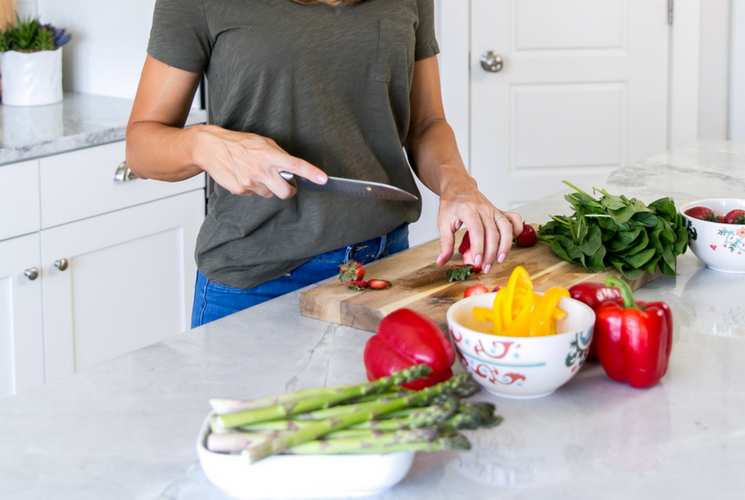 You want to eat right, get fit,  lose weight, and improve your health, but chances are you're not sure where to start. With all of the different diets, exercise programs, and advice out there, it gets overwhelming really quick.
There's…
Low carb
No carb
Paleo
Keto
Intermittent fasting
The list of confusing names goes on!
You might feel like eating right and getting fit isn't achievable for you, but guess what? It is achievable!  Anyone, and I mean anyone with the desire can learn new, healthy habits to positively impact their life. I've helped thousands of people clean up their diets, learn to exercise, lose weight, and feel amazing!
That's why I'm here for you and why I created my 28 Day Eat Real Challenge! It's your all in one tool to get my best tips and secrets on eating clean and getting lean.
Here's what you can expect from my challenge:
You'll learn how to prepare delicious food with real ingredients to help you lose weight.
You'll get fat burning workouts and I'll instruct you exactly how to do them.
You'll get a fast food cheat sheet and grocery store template so you'll always know what to eat.
You'll get 24/7 support from me, your trainer!
You'll have more energy, feel better, and slim down.
You'll get access to my private community on Facebook to connect with other challengers.
Check out Juliea E! She had some amazing results from my 28 Day Challenge!
"Thank you so much for allowing me to be a part of this program. The pictures above do not even do justice to the progress I have seen. This program was easy to follow. I did not feel like I was spending hours preparing meals. I did not feel deprived at all. I look forward to continuing this journey. Can't wait to see what you have next."

The Eat Real Lifestyle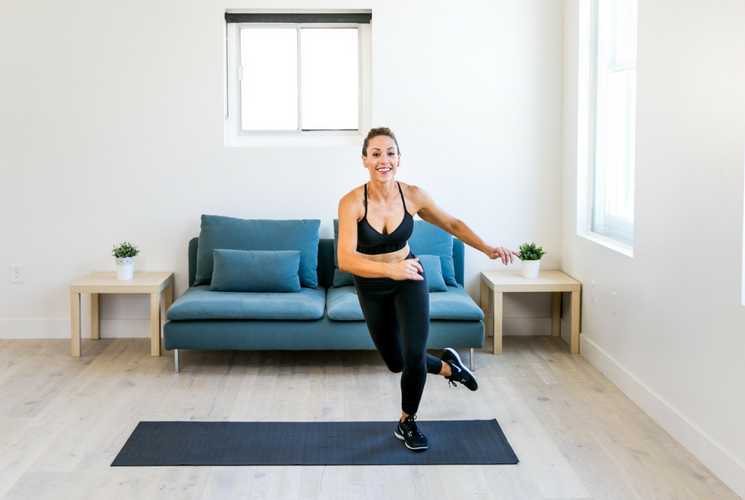 This isn't a crazy crash diet or ridiculous fitness gimmick. My 28 Day Challenge is setting you up for effective, lasting changes you can take with you for the rest of your life!
They say it takes about a month to change or create a habit. With 28 days of meal plans, workouts, and education you'll be set to transform your lifestyle!
My meal plans are simple, flexible, and taste amazing. You'll learn about what types of foods to eat and the best ways to prepare them. You'll feel like a new person when you fuel your body with my meals -energized, fit, and happy!
The workouts I include in this Challenge are tough but don't worry, I keep them short! They won't require hours in the gym or a deep understanding of gym equipment or fitness in general. I'll guide you through each one so you'll know exactly what to do! I also include rest days because it's important to recover!
Surrounding yourself with positivity and support is critical for success which is why you'll also have access to an amazing private community on Facebook.  You'll be able to meet others taking the Challenge, get your questions answered, and be motivated by others!
Join my 28 Day Eat Real Challenge Today!
I'm so excited for you to help you eat clean, get fit, and feel amazing! I know my Challenge can help you…
Lose weight and feel confident.
Learn how to make yummy, healthy recipes.
Feel more energized throughout the day.
Improve your fitness and build strength.
Become a healthier you!
What are you waiting for? Sign up today and eat clean, get fit, and improve your health!