Are you a busy bee? We know how this feel, especially in the morning when you grab your breakfast and eat it in the car! We have the solution for you if you want a good breakfast that will fill you up until lunch time!
You just have to prepare those oats the night before, put them in the fridge and enjoy them!
Easy peasy!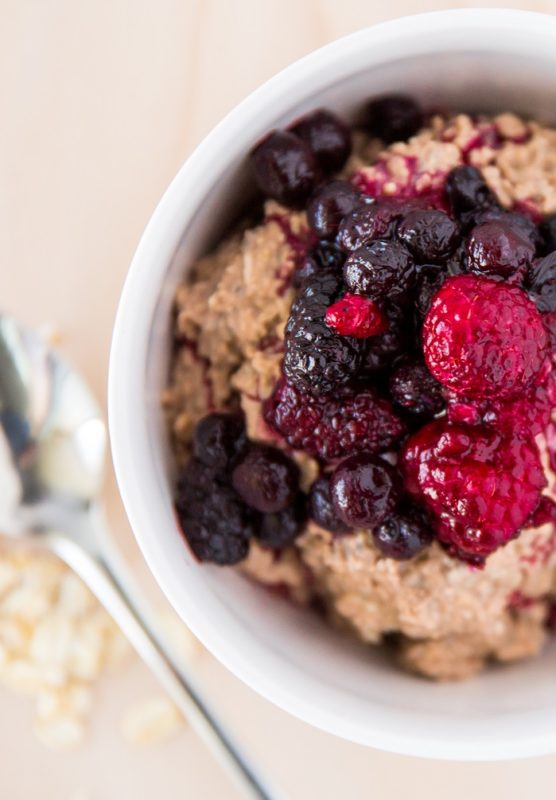 Ingredients
1/3 cup rolled oats, partially blended
1/2 tsp. vanilla extract
¼ cup non-fat, plain Greek yogurt
1/2 cup unsweetened almond milk
1 tbsp. chia seeds
Directions
Combine all the ingredients together in a bowl and mix well to incorporate all the ingredients.
Pour into a sealable container and refrigerate overnight. You can add some berries if you'd like 🙂 Enjoy!
And if you are looking for a hot drink to have with this, check out our Mexican Mocha Steamer recipe !