Granola is such a tasty snack, it's perfect on yogurt, as cereal, or just when you need something to munch on! Unfortunately, the best kinds are usually expensive.
To solve this problem we came up with our own granola recipe! This RAWnola is super easy to make, is filling, and won't cost you a fortune. You can make it with our best selling protein flavor, Chocolate Peanut Butter, or whatever flavor you have. Enjoy!
Products used: IdealRaw Chocolate Peanut Butter Organic Protein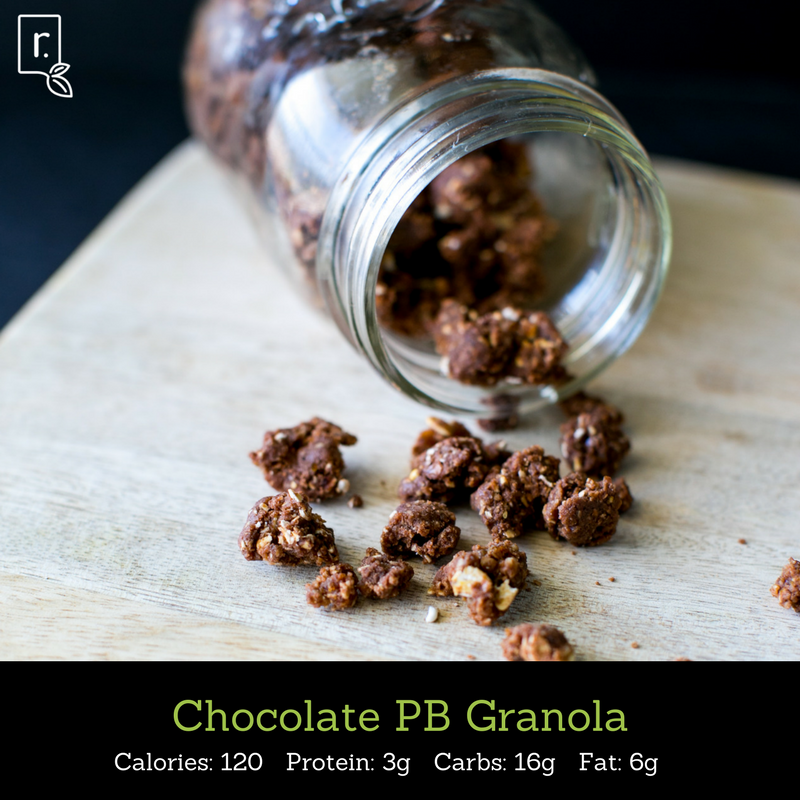 Chocolate Peanut Butter RAWnola
Serving size is 2 tbsp.
Servings

8
Prep Time

5 min
Passive Time

10 min
Ingredients
.5 c chopped dates
.5 c pecans
1 tbsp agave
1 tbsp water
1 scoop IdealRaw Chocolate Peanut Butter
.5 c rolled oats
dash of salt
Method
Add the dates and pecans into the food processor, and process until dates and pecans are finely chopped.

Add the rest of the ingredients and pulse a few times until everything is combined and it barely starts to clump together.  Be careful not to over blend, or it will clump into a large ball.

Dry granola out on parchment paper if you would like.  Transfer to a container or jar.  Store in the fridge and serve over yogurt!