So, are you the host this weekend, or is it your turn to bring something to a get together? Why not try a healthy alternative for chips and dip?
This recipe is perfect if you aren't a great cook… but still want everyone to enjoy your food!
Ingredients for the chips and dip
dip:
1 cup nonfat plain greek yogurt
¼ cup cilantro, chopped
1 tbsp olive oil
1 tbsp minced garlic
¼ of a jalapeno pepper
1 lime, juiced
½ tsp salt
chips:
4 corn tortillas
1 tbsp olive oil
½ tsp ground sea salt
Method
Preheat oven to 350 degrees F. Drizzle 1 tbsp of olive oil on baking sheet and cut tortillas into 6ths (triangle shaped).
Take pieces and place onto baking sheet, rubbing into olive oil and flipping so both sides of tortilla is coated.
Sprinkle ground sea salt onto chips and bake for 25-30 minutes, flipping halfway through until golden.
Remove from Oven and set aside.
While chips are baking, blend cilantro, 1 tbsp olive oil, garlic, jalapeno, lime juice, and salt together until smooth.
Add to greek yogurt and stir until combined.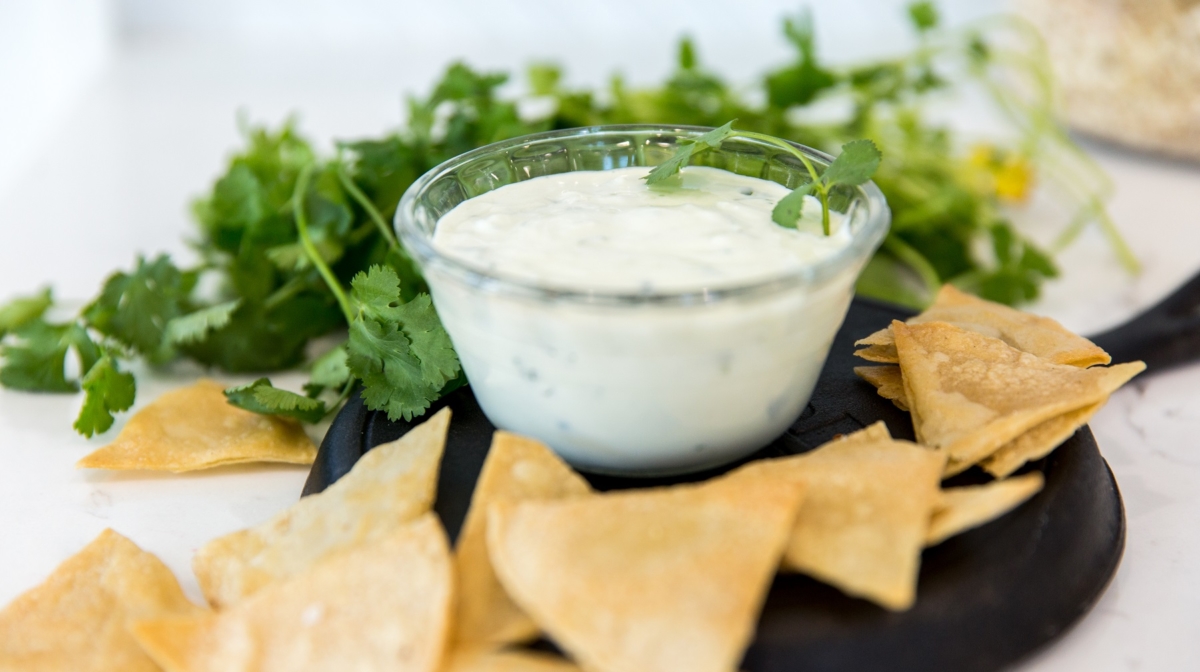 Serves 4. Serving size: ¼ cup dip with 6 tortilla chips
Nutritional Facts
Amount per serving
| | |
| --- | --- |
| Calories | 150 |
| Total Fat | 7g |
| Total Carbohydrates | 14g |
| Protein | 7g |