All-Purpose Fruit and Nut Muffins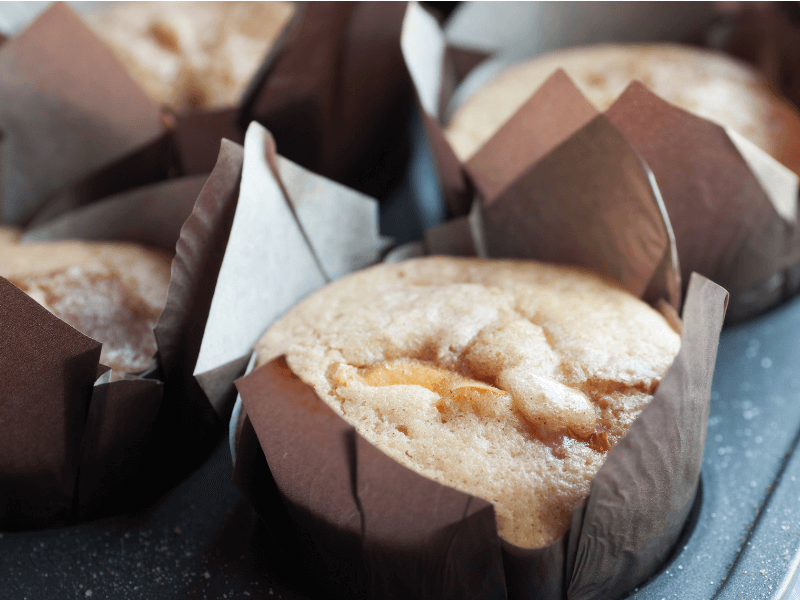 Instructions:
1/2 c vegan butter such as Miyoko's or coconut oil, softened (not melted to liquid!)
3/4 c sugar or stevia
1 flax egg (1 tablespoon  flaxseed meal + 2.5 tablespoon water)
1/2 c plain or vanilla non-dairy yogurt, I prefer coconut yogurt
1 tbsp. vanilla
1 1/2 c all-purpose flour
1 ½ tsp. baking powder
1 c fresh fruit (such as apples, peaches, blueberries, etc), chopped
1 c nuts of choice, chopped
Directions:
Cream butter and sugar in mixing bowl until light. Add flax egg, yogurt, and vanilla. Sift flour and baking powder together, then stir into creamed mixture until combined. Fold in fresh fruit and nuts. Fill lined muffin tins, 3/4 full.
Bake at 400 degrees F for 20-25 minutes or until golden brown and muffins test done with a clean toothpick. Cool in pan 10 minutes.
Makes 1 dozen.