It's that time of the year where everything is turning green, not only for St. Patrick's Day but also because spring is on our doorstep! And we thought, what would be better than some delicious and protein pancakes for this Month!
Get ready for a super healthy breakfast, with the good carbs of this recipe, you will feel full longer!d Perfect if you want to avoid snacking at10am!!
Ingredients for 6 pancakes
¼ cup white whole wheat flour
¼ cup oats, ground
1 scoop Banana Almond IdealRaw
1 tsp baking powder
⅛ tsp salt
½ cup unsweetened almond milk
½ medium banana, mashed
1 cup fresh spinach
1 egg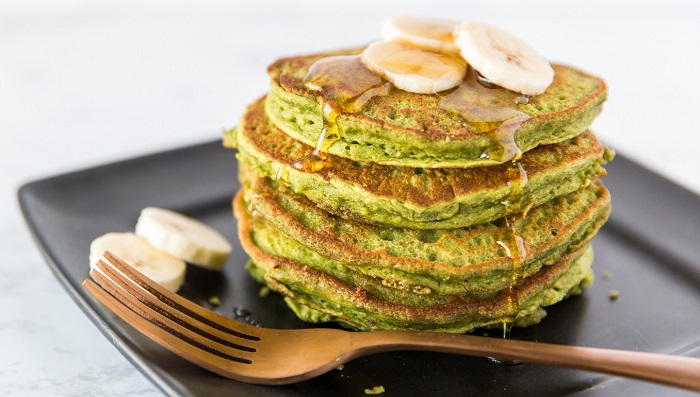 Method
Mix flour, ground oats, Banana Almond IdealRaw, baking powder, and salt.
Blend almond milk, banana, spinach and egg until combined.
Add to flour mixture and stir until combined.
Spray an electric skillet or frying pan over medium heat and using a ¼ cup, spoon batter into the pan, until the pancakes barely bubbles.
Flip pancakes and continue to cook until done. Enjoy!