Lemon Blueberry Cake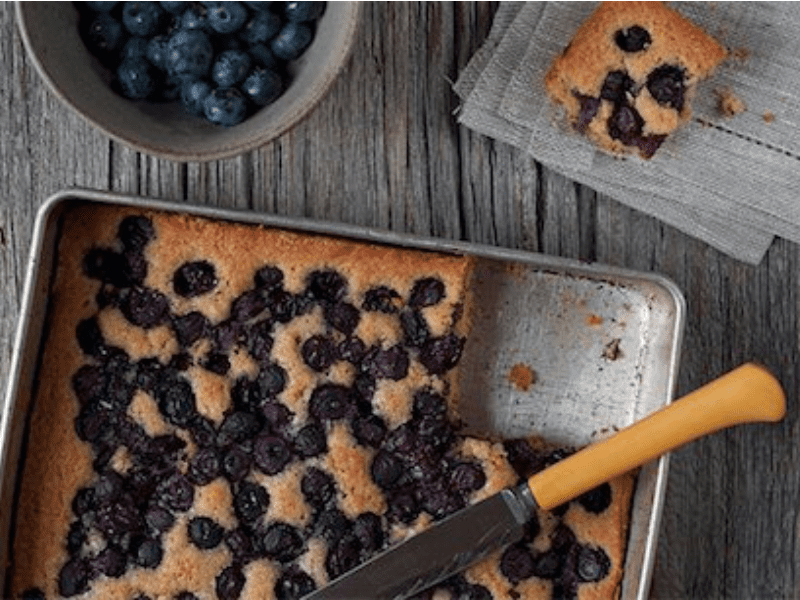 Ingredients
1/4 c plain Greek yogurt (or dairy-free yogurt, like coconut yogurt)
1 tbsp. lemon juice
1 tsp. lemon zest
1/4 c unsweetened applesauce
1/4 c unsweetened almond milk
1 tsp. vanilla extract
1 c spelt flour
1/2 c coconut sugar
1 tsp. baking soda
1 tsp. baking powder
1/2 tsp. salt
1/2 c fresh blueberries
Directions
Preheat oven to 350 degrees. Mix Greek yogurt, lemon juice and zest, applesauce, almond milk, and vanilla extract.
In a separate bowl, mix spelt flour, coconut sugar, baking soda, baking powder, and salt. Pour into wet ingredients and stir until combined. Fold in blueberries and pour into 6-inch cake pan.
Bake for 30-45 minutes, or until toothpick comes out clean.
Cut into 8 slices and enjoy!