Peanut Butter Popcorn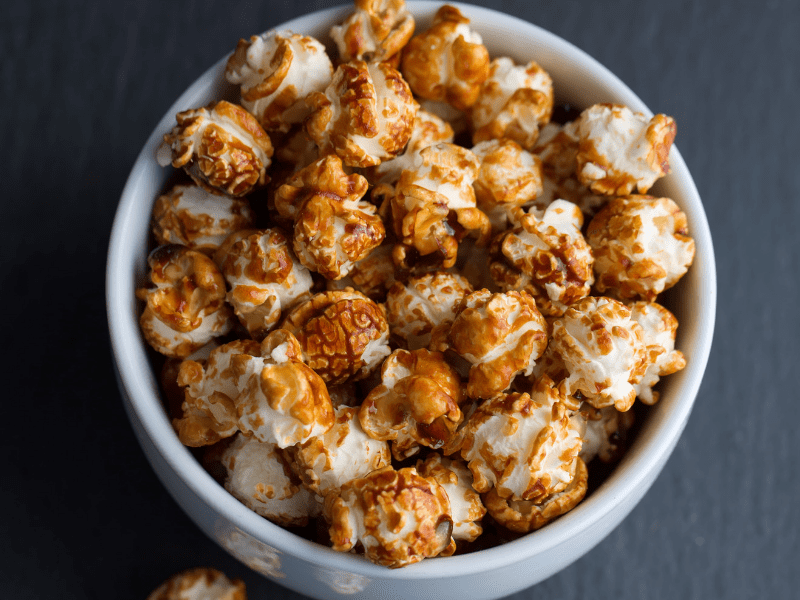 Ingredients
5 c air popped popcorn
1 tbsp coconut oil
3 tbsp pure maple syrup
2 tbsp IdealRaw Powdered Peanut Butter
Directions
In a saucepan over medium heat, heat coconut oil and maple syrup until coconut oil has melted and mixture begins to boil.
Let simmer for 2 minutes and remove from heat. Mix in powdered peanut butter until smooth.
Pour mixture over popcorn and mix until coated. Spread onto parchment paper and let cook for 20 minutes. Enjoy!