Almond Poppyseed Protein Waffles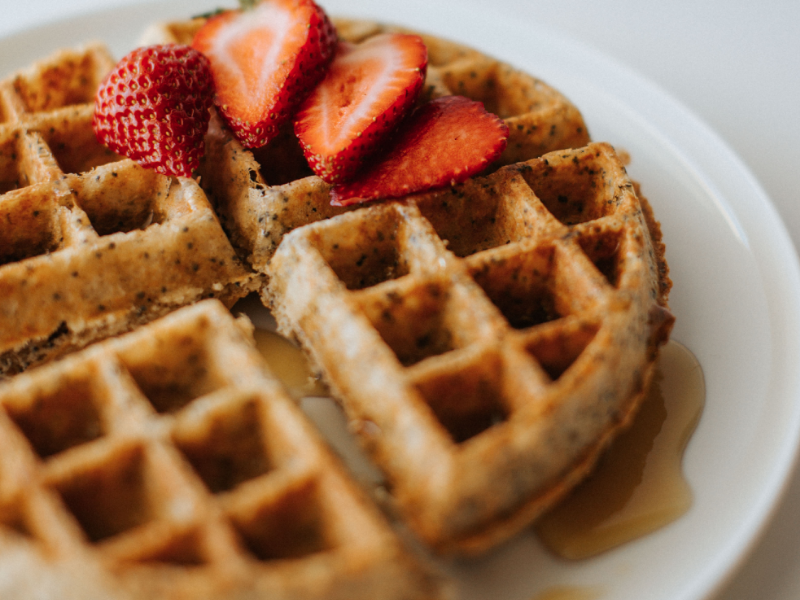 Ingredients
Directions
Mix together ground oats, protein, and baking powder.
Melt almond butter in microwave or over stovetop until smooth and add to mixture.
Add to flour mixture along with almond milk, almond extract, coconut oil, and poppy seeds and mix until combined.
Pour batter onto heated waffle iron.
Remove when done and add desired toppings such as fruit, sugar-free syrup, etc. Enjoy!
Cranberry Pistachio Bites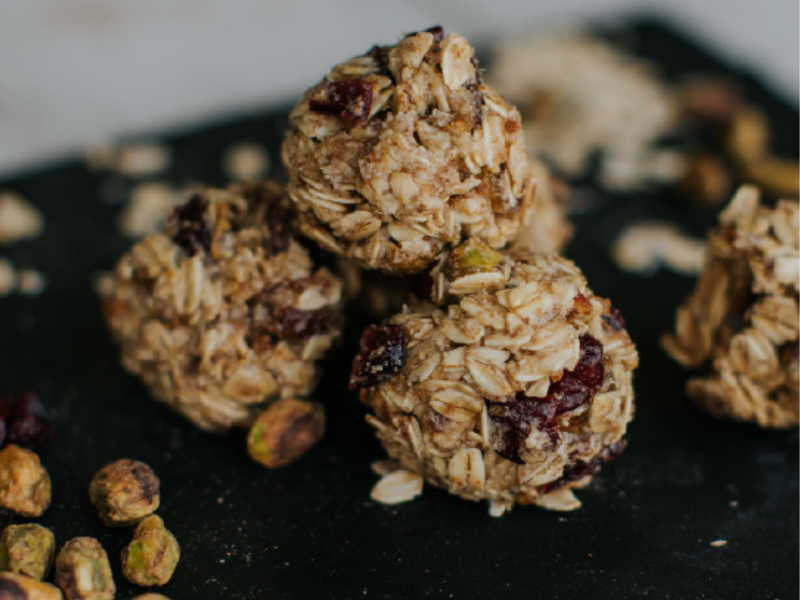 Ingredients
1 c dates
1 c old fashioned oats
1 scoop Vanilla IdealRaw Organic Protein
1 tbsp. ground flaxseed
1/3 c honey
1/4 c shelled pistachios
1/4 c unsweetened dried cranberries
Directions
Soak dates in warm water for about 10 minutes, or until soft. Drain and add to blender or food processor and blend into small pieces(mixture should be sticky).
Mix blended dates, oats, protein, ground flaxseed, and honey. Fold in pistachios and cranberries.
Roll into 12 even balls and store in the refrigerator. Enjoy!