Tofu Scramble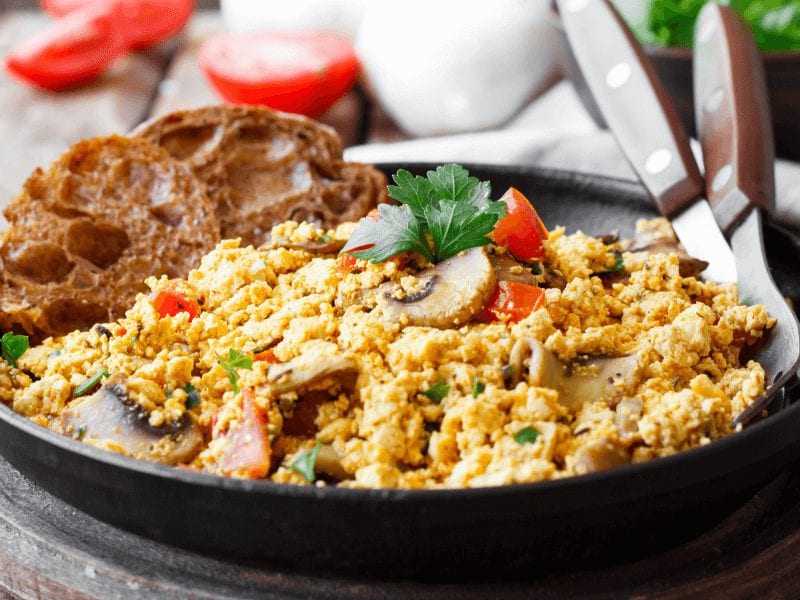 Ingredients:
1 14 oz package of extra-firm tofu
Turmeric (lots)
1 tbsp. cumin
1 tbsp. chili powder
Directions:
Open and drain liquid for tofu package. Place tofu in a gallon ziplock plastic bag (I find the bag method to be easiest) or mixing bowl and crumble up. Add enough turmeric to color the tofu yellow so it looks like scrambled eggs, approx 3-4 tablespoons. Add cumin and chili powder.
Combine tofu with spices by mixing inside the bag or using your hands to thoroughly combine in a mixing bowl. Refrigerate for several hours, preferably overnight to combine flavors.
Heat skillet over medium-high heat and put however much tofu you need for breakfast (This is the beauty of the bag method, you can make it once and have it ready for breakfasts for the week).
Cook until heated through, about 10 minutes. Add vegetables, veggie sausage or any other ingredients to your liking. Serve with toast or in a breakfast burrito.