When I went to Paris I ate a crepe every day. They where delicious, rich, and oh so not very healthy! #WorthIt
These crepes, however, are light, healthy, and vegan and you can eat them everyday without worrying! They make for a delicious (not to mention fun) breakfast and you can fill them with whatever your heart desires. Enjoy!
Products used: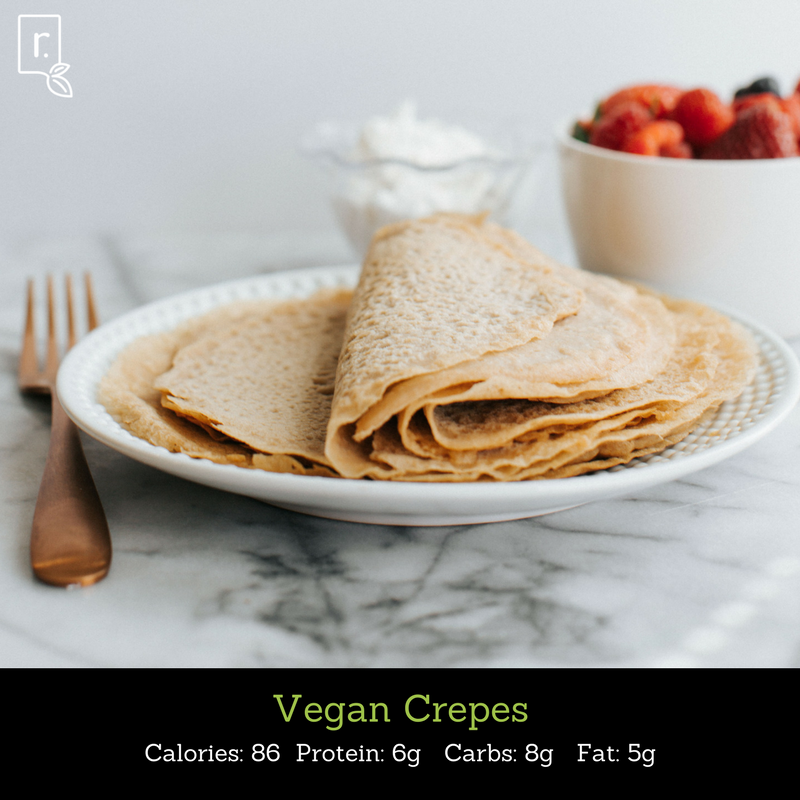 Vegan Crepes
Makes 10 crepes, serving is for one (not including the toppings you choose)
Servings

10
Prep Time

5 min
Cook Time

25 min
Ingredients
.75 c white whole wheat flour
1 scoop Vanilla IdealRaw Organic Protein
2 tsp vanilla extract
3 tbsp coconut oil, melted
1.25 c unsweetened almond milk
Method
Mix all the ingredients together in a blender until smooth.

Heat a small frying pan over medium-high heat. Spray with non-stick cooking spray before cooking each crepe.  Pour about 1/4 cup of the batter into the pan, twirling the batter around to cover the whole bottom of the pan.

Cook for 1 or 2 minutes until the batter starts to cook through.  Loosen the edges with a knife and flip the crepe.

Cook one minute until brown the other side of the crepe.

Repeat until you have 10 crepes.  Top with your favorite crepe toppings and enjoy!