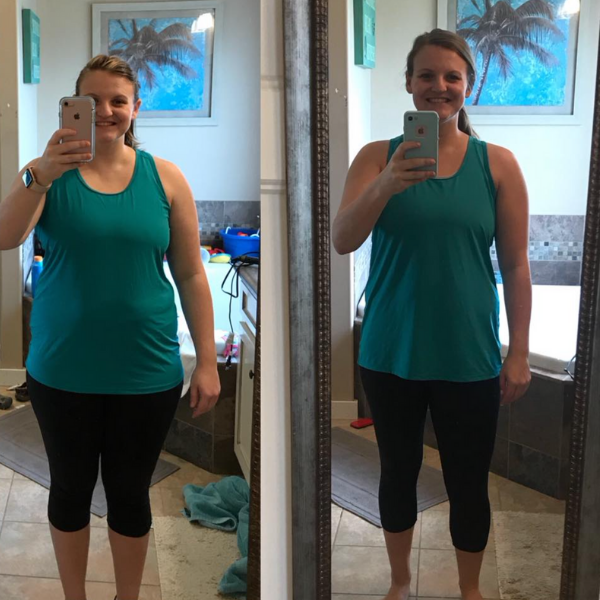 Cydney knew she needed to make a change in her life. She was always feeling tired and having anxiety issues. Cydney started off doing small workouts, and the rest was history! Find out how she lost 30 pounds, increased her energy so she can keep up with her kids, and more!
When did your journey start?
I first recorded measurements and doing small workouts on February 28, and on March 20th I started the free 15-Day Challenge!

What made you want to make a change?
I was having anxiety issues. I was always tired and had absolutely no energy to take care of my two kids.  Through lots of prayer and motivation, I decided I needed to make a change for the good, and I am so glad I did it! I am so glad I pushed myself and I am continuing to push myself!  I don't have to be on anxiety medication and I feel so much better!

What tips do you have for others starting out?
Set realistic goals, be patient in weight loss- sometimes your results aren't on the scale but in the clothes you wear! That is why it's so important to take pictures in the same clothes throughout the process!

What have been some of the biggest obstacles you've had to overcome?
I LOVE sweets! I have had to quit buying junk food and soda and started making better snack choices in my home!

What are some of your go-to, favorite meals?
I am a simple girl… I like salads and grilled chicken. 

What are some go-to supplements that have helped?
When I started working out, I didn't take any supplements, but recently I have started drinking the IdealRaw Chocolate Peanut Butter Organic Protein drink and it is delicious. It gives me the fuel I need!!!!